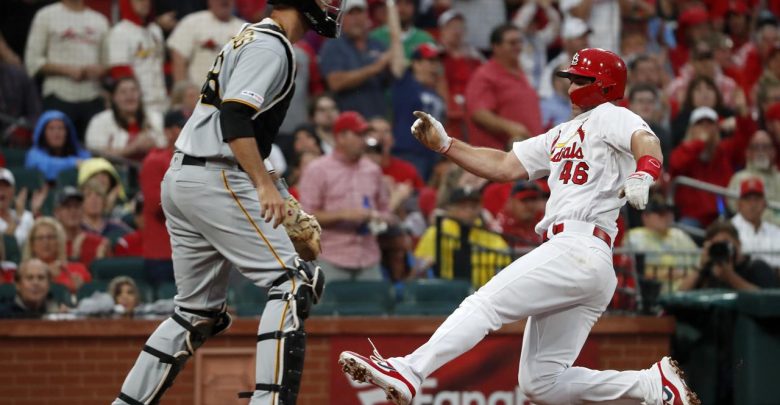 The St. Louis Cardinals look to put together a four-game winning streak for the first time since the first days of June when they host the Pittsburgh Pirates on Tuesday night. St. Louis won the opener to this three-game series 7-0 on Monday night behind Miles Mikolas' complete game, the second straight game a Cardinals starter has tossed at least seven shutout innings.
The win moved the Cardinals up to second place in the National League Central as they leapfrogged the Milwaukee Brewers and pulled within two games of the first-place Chicago Cubs. St. Louis also moved into a tie with the Philadelphia Phillies for the second Wild Card spot in the National League. Pittsburgh dropped 3.5 games behind the Wild Card with its loss in the opener. The Pirates also fell into a fourth-place tie in the National League Central, 5.5 games off the pace.
The moneyline for this contest has the Pittsburgh Pirates +155 and the St. Louis Cardinals -170. The over/under for the game has been set at 9.
Unbeaten So Far
The Pirates will look to end their current four-game losing streak by sending rookie right-hander Dario Agrazal to the mound. The 24-year-old Panamanian has made three starts this season, going 2-0 with a 2.81 ERA. He's coming off a win against Milwaukee in which he threw six innings and allowed two runs on five hits, two of those being home runs. He's struck out just seven in his 16 innings of work this season while walking five.
Pittsburgh's offense has yet to return from the All-Star break it seems, as the Pirates have managed just 10 runs in their four games since the break. First baseman Josh Bell has been the team's main offensive weapon this season, batting .295 with 27 home runs and 84 RBI, but he has just two hits since the All-Star break, with no RBI. Starling Marte has been solid this season as well, batting .275 with 15 home runs and 51 RBI, but he has just three hits since the All-Star break, though all of them have been home runs.
Pointed Upward
The Cardinals seem to be on a hot streak, and now is as good a time as any, as they'll face the two teams tied for fourth in the NL Central, Pittsburgh and Cincinnati, in each of their next 10 games. Looking to keep the hot starting pitching alive on Tuesday is Jack Flaherty, who will make his 19th start of the season. The 23-year-old right-hander is looking for his first win since May 14, going 0-3 over his last nine starts. He is 4-6 on the season and took a hard-luck loss in his last outing, pitching seven innings and allowing just two hits and one run but taking the loss in a 1-0 setback to San Francisco.
With Marcell Ozuna — the team's leader in home runs, RBI and batting average — on the injured list, other Cardinals have needed to step up their games. One of those players has been Paul Goldschmidt, who had been a bit of a disappointment after his acquisition in the offseason. Goldschmidt has turned it up in July, batting .314 with three home runs and nine RBI, pushing his season totals to 17 homers and 40 RBI. Another player who needs to start swinging the bat better is All-Star Paul DeJong, who hasn't recorded an extra-base hit since June 25 and hasn't hit a home run since June 16.
Cardinals Continue Their Streak
While Agrazal has done well so far in his Major League career, he'll face a hot team in the Cardinals in this one. Meanwhile, Flaherty is due for a win and showed in his last start that he's pitching well enough to keep the Pirates' offense quiet in this one. I'm taking St. Louis -170 to win this one.