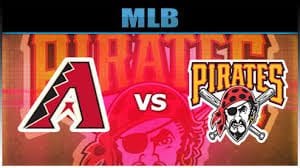 The Pittsburgh Pirates (14-20 Overall, 6-13 Away) come to Arizona still in search of their bats. The Bucs are 3-7 for their last 10 and have lost four straight. They have allowed 56 runs while scoring 123 for a RS/RA differential of -33. The Pirates are in last place in the NL Central. The Arizona Diamondbacks (19-16 Overall, 13-6 Home) are third in the NL West three games behind the front running Colorado Rockies. This team hit a bit of a divot recently winning four of their last 10 games. But they seem to be back on track. They've posted a RS/RA differential of +23. Our Pirates play Diamondbacks MLB free pick has Pittsburgh at +115 and -110 for Arizona.
Pitching
Unless Pirate bats wake up, the pitching for Pittsburgh will have to be stellar. Both teams have their number one starters going. For the Bucs, it's Gerrit Cole (1-3, 3.14 ERA). He won his last start 2-1, which was against the Milwaukee Brewers on May 6. He gave up one run on five hits over seven innings. That run came off a homerun. He has given up seven homers over seven games.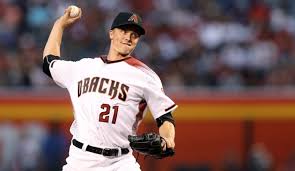 Ace Zack Greinke (3-2, 3.09 ERA) is 2-0 over his past three starts. In those two games, he's pitched 13 innings allowing three runs on 12 hits. He struck out a total of 18 batters. In between those two starts was a terrible game against the Rockies where he pitched six innings giving up three runs on three homeruns. Overall, he's off to a solid start.
Hitting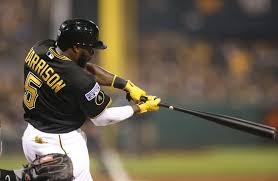 As noted, the Bucs are not hitting. They're hitting .228 and have just 29 homers. Josh Harrison tops the Pirates in batting with a .299 average. To get an idea of the way in which this team is struggling, the next highest batting average is .250 by Francisco Cervelli. Harrison and Josh Bell (.236) each have five homeruns. Andrew McCutchen is struggling at the plate with a .215 BA.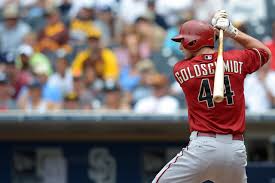 The good news for Arizona is that in the last seven days Paul Goldschmidt has batted .333 and has his average at .311. Three of his seven homers and seven of his 27 RBI accumulated during that seven-day period. Brandon Drury, Chris Owings and A.J. Pollock are all hitting over .300. Pollock has a dozen doubles. Yasmany Tomas has struggled at the plate recently, batting .176 over the last week. The team needs him to drive up that average. His six homers are second on the Diamondbacks. The team has a .257 BA and has wacked 42 homeruns.
Pirates Play Diamondbacks MLB Free Pick
Arizona closer Fernando Rodney has struggled, posting a 1-2 record, eight saves, two blown saves and a 10.80 ERA. Of his 10 appearances, in four of those games he gave up a total of 13 runs. If the Pirates finally start hitting, they may be able to take advantage of that fact. However, we see not signs of that happening. Our Pirates play Diamondbacks MLB free pick is Arizona at -110.
Pirates Play Diamondbacks MLB Free Pick: Arizona at -110.