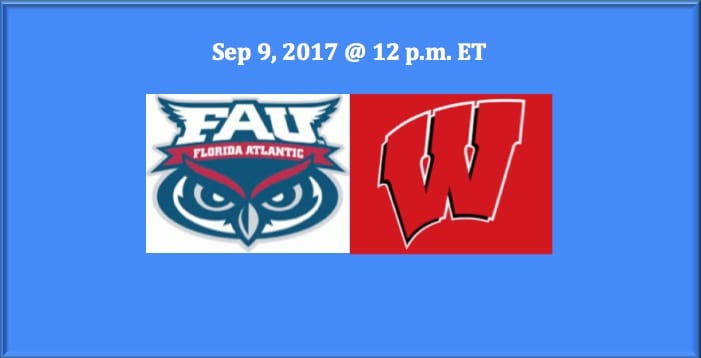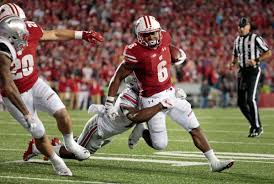 The C-USA Florida Atlantic Owls (0-1) visit the Big Ten #9 Wisconsin Badgers (1-0) for a 12 p.m. E.T. kickoff. Last week the Owls lost their first under coach Lane Kiffin 19-42 to the Navy Midshipmen. The Badgers opened their 2017 season with a win over the Utah State Aggies 59-10. Our 2017 Florida Atlantic plays Wisconsin college football pick has the Badgers at -33 and the over/under at 59.5.
Florida Atlantic Offense vs. Badgers Defense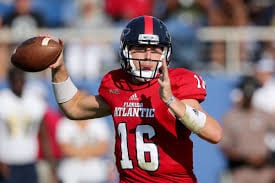 When they meet Wisconsin, the Owl offense will need to play more consistently than they did against Navy. Sophomore QB Daniel Parr had a decent game, completing 63.3 percent of his passes, while hitting for two touchdowns. Parr did toss one pick and was sacked twice. Although the air attack was decent, the FAU rush attack was completely compromised, gaining a total of 40 yards.
The Owls are facing the top Big Ten linebacking unit and third-ranked D-line, as well as the the number one team in the Big Ten West. The Badgers held Utah State to 10 points, less than 90 yards on the ground, and under 305 yards of total offense. Wisconsin notched eight TFL, four QBH, and one sack. Don't expect the Owls to be able to penetrate the Badger secondary. Against USU, they took three interceptions with senior safety Joe Ferguson grabbing one pick and running it back 99 yards for a touchdown.
Wisconsin Offense vs. Owls Defense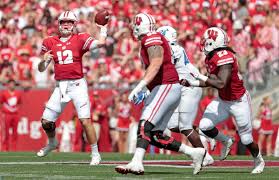 Although the Badgers are noted for their ground game, they scored four times rushing in their first game, they also have a potent pass attack. Their two-pronged attack will keep the Owls very busy on D. In his first game of the season, sophomore QB Alex Hornibrook threw three TD passes, while completing 65.2 percent of his passes. He was sacked three times and threw no interceptions. Four different running backs scored, while Bradrick Shaw had 18 carries for 84 yards and one TD.
Last week, FAU could not stop the Navy ground game. The Owls gave up 416 yards on the ground, while allowing five rushing touchdowns. They had no sacks and no QBH, while Florida Atlantic managed just four TFL. Sophomore corner Chris Tooley did grab one interception.
2017 Florida Atlantic Plays Wisconsin College Football Pick
This is a major mismatch with the Badgers being heavily favored. Plus, it's the home opener for Wisconsin. Our 2017 Florida Atlantic plays Wisconsin college football pick is the home team at -33 and the over at 59.5.
2017 Florida Atlantic Plays Wisconsin College Football Pick: Wisconsin at -33 and over at 59.5