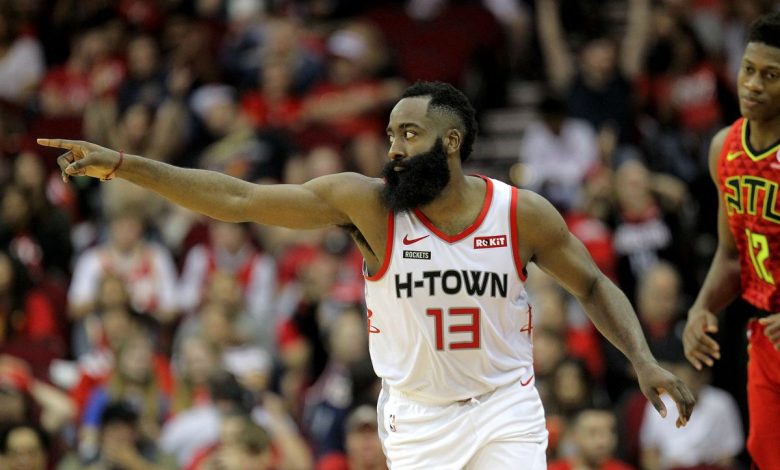 Two high-scoring teams from the Western Conference clash on Saturday night when the Phoenix Suns visit the Houston Rockets.
The blazing hot start for the team from the Valley has come and gone, but they have remained competitive on most nights and currently sit at 10-11. As DeAndre Ayton nears his return, the Suns have continued to remain without Aron Baynes, whose toughness helped to set the tone for the team. With Baynes being out, Phoenix has Frank Kaminsky starting, and though he has played well, he is nowhere near the same player. Devin Booker continues to shoot the ball as effectively as he ever has.
Houston, on the other hand, comes off an impressive win over Toronto. Ben McLemore was shooting the ball like prime Kyle Korver, and Danuel House Jr. was looking like Terrence Ross. The Rockets could not miss from anywhere, and though James Harden was held to just 11 shot attempts as he was double-teamed all game, they still got the victory. And in spite of Russell Westbrook missing 20 of 27 shots, he did a good job on the boards and in the assist department. The Rockets did enough to improve to 14-7.
The spread for Saturday night's game in Houston has the Rockets as 10-point favorites, with the over/under set at 240.5.
Lighting It Up
Most nights, if you come into your matchup boasting the No. 5 offense in the league, the chances are you may be able to outscore your opponent flat out. The only issue there is that Houston scores the second-most points in the league, so the Suns will have their hands full defensively. We saw from Toronto's constant doubling of Harden that other guys can step up and make shots if left alone. So we should not expect that from the Suns. It is best to let Harden have some shots than allow crisp ball movement and open looks for other players.
Booker and Kelly Oubre Jr. will be looking to do some big scoring while Ricky Rubio facilitates at a high level. When they have Ayton and Baynes back, they will be extremely solid up front.
Continuing To Roll
Harden entered the Rockets' last game on an absolute tear, averaging nearly 40 points per game. He didn't have nearly enough looks to approach that number against Toronto, but to do that through 20 games is absolutely insane. And while 13 players in the league are averaging 25-plus points in this offensive-focused era of basketball, this is still insane. He has had some nights shooting 20 percent from the field and still found his way to 50. Is it ugly at times and extremely sloppy? Most definitely. But does it work for him and somehow still help the team to victories? You bet. Harden has to do what he does and ignore the rest.
The Rockets could use an effective performance from Westbrook, who has been struggling to shoot the ball. He has not shot the ball this poorly since his rookie campaign in the NBA.
Houston Picks Up Its 15th win
Sorry, Phoenix. Harden and Westbrook combine for 75 in the high-scoring Rockets victory.
Free Play: PHX +10