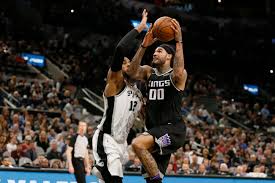 The San Antonio Spurs (27-25 Overall, 16-10 Home) visit the Sacramento Kings (32-22 Overall, 10-15 Away) tonight. Our Kings vs Spurs pick has San Antonio at -1.5. The action starts at 10 pm ET with the game being played at the Golden 1 Center in Sacramento, CA.
The Spurs are fifth in the NBA Western Conference and first in the Southwest Division. Sacramento, which is ninth in the West and a game out of the final playoff spot, is third in tough Pacific Division.
Basic Stats and Facts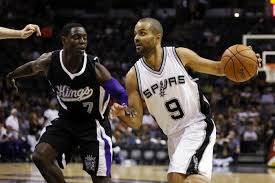 In Kings vs Spurs pick, we note that the difference in terms of points is in how many each team allows. Even that difference is slight. Sacramento is giving up 114.9 PPG, while San Antonio is allowing 110.1 PPG. Both teams are scoring about 113 PPG. Rebound and assists are relatively even with each averaging 45 and 25 apiece. The Spurs are +1.5 percentage points better in shots from the field, while the Kings are averaging about two more assists per game.
However, San Antonio is better in hitting three (40.8%-to-38.1) and much better at the foul line (82.0%-to-71.3%). The Spurs are also taking about three more foul shots per game than the Kings. Those stats could be the difference tonight.
Edge: San Antonio
Recent and Long-term Trends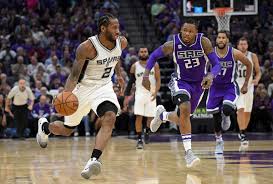 When it comes to head-to-head competition between these two teams, the Spurs have dominated. The Spurs are 9-1 SU over their last 10 with Sacramento. Although they are 4-5-1 ATS over those same 10 games, when playing at the Kings' home, over their last 16 games, San Antonio is 11-4-1 ATS and 18-2 ATS in their last 20 games. They are also 16-8 ATS in their last 24 games. Sacramento is 2-5-1 ATS in their last eight home games when playing the Spurs.
Edge: San Antonio
Keys to San Antonio at Sacramento
San Antonio's top four point-makers are good for 70 PPG; they need to produce tonight
Sacramento needs each of five starters to be on the mark, or they will fall short
SG battle Spurs' DeRozan vs Kings' Hield – Hield has shooting edge
Sacramento less disciplined from downtown – missing bombs could hurt them
FT attempts per game are even, but San Antonio at 82% success rate has advantage
Edge: San Antonio
Our Kings vs Spurs Pick
Our Kings vs Spurs pick notes that although these teams are not quite straight up tonight, that the -1.5 that goes against the Spurs, is a relatively light burden. The Spurs discipline and fine free throw and three-point shooting should pay off for them in this game. Take the San Antonia Spurs at -1.5.
Summary Sacramento Kings vs San Antonio Spurs Pick: Spurs at -1.5