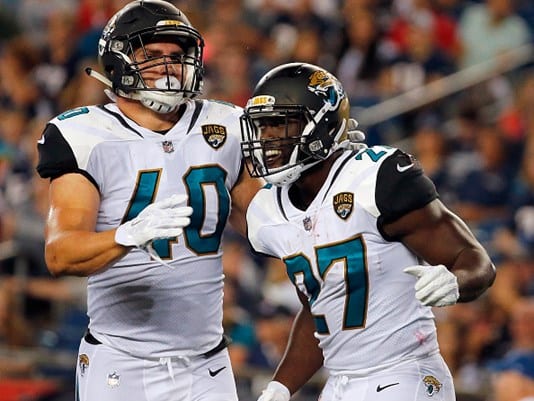 Both Los Angeles (3-2) and Jacksonville (3-2) have had some success this year – but at the same time both have to feel they could be a bit better. The two teams are about as inconsistent a duo as you'll find in the NFL, looking like legitimate postseason contenders one instance and then flubbing up right when they start getting national credit. Somethings got to give in the NFL week 6 afternoon free pick.
Makes sense.#WinToday pic.twitter.com/GhYybj5maU

— Jacksonville Jaguars (@Jaguars) October 15, 2017
The Rams – They Don't Love LA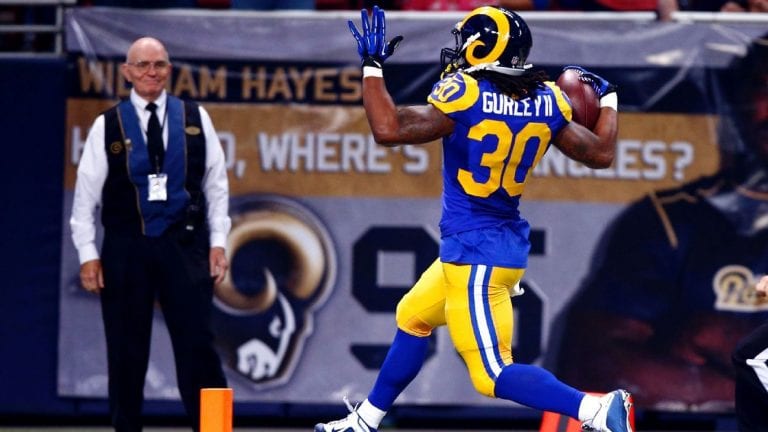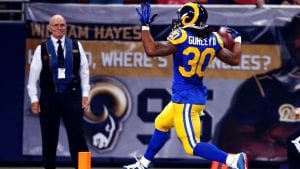 It's a weird dynamic working in the NFL week 6 afternoon free pick as the Rams are actually 2-0 away from LA this year including a huge 35-30 win in Dallas two weeks ago. Jacksonville has had a home field disadvantage lately as it's been 10 months since the Jags won at EverBank Field. In fact, the Jaguars haven't even won consecutive games in over a year.
LA also has the advantage of boasting the second highest scoring team in the NFL this season behind only Kansas City. The passing attack behind Jared Goff has been exceptionally productive with 271.2 YPG, 5th in the NFL. Plus, you always have to respect RB Todd Gurley's break away ability as he has 405 yards and 7TD already this year. The Jacksonville defense has been dominant at times this year – 3rd in passing yards and points allowed, #1 in sacks) but they have been vulnerable against the run ranking 31st.
Calais Campbell has 6 sacks in past 5. is tied for 3rd in NFL with 6 sacks.#NFL #LARams #Jaguars #LARvsJAX

— SERC (@SERCenter) October 15, 2017
Is Jacksonville Winning Two in a Row Possible?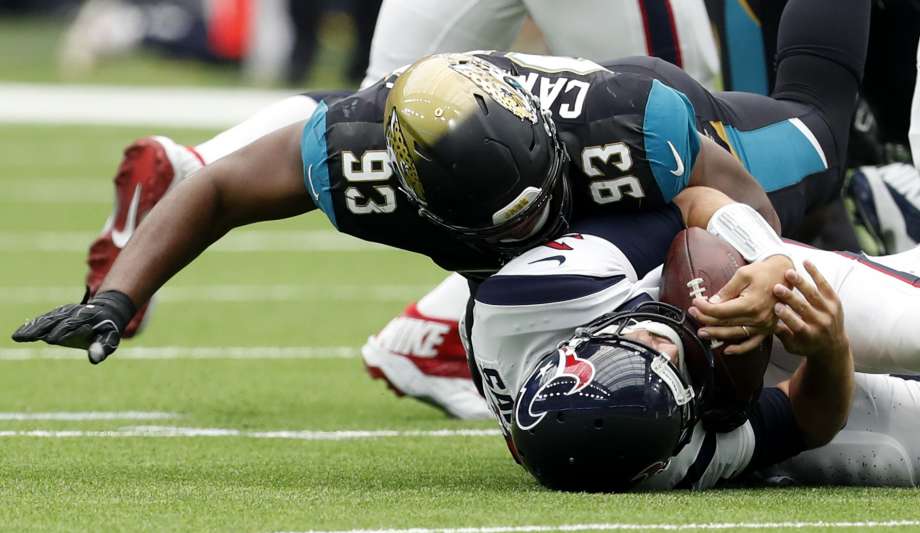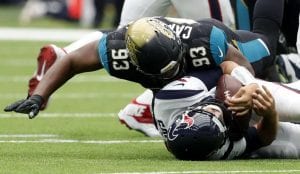 If Jacksonville shows some sort of consistency they'd actually probably be the favorite to conquer the AFC South from here on out. The Jags are in first as it is now and the combination of Houston, Indianapolis, and Tennessee all have their own issues of some sorts. The Jags defense looked like not only the South top brass, but a possible AFC powerhouse as they thoroughly dominated Ben Roethlisberger and the Steelers 30-9, picking off five passes and returning two for TDs.
For as maligned as QB Blake Bortles has been this season, the Jags offense is showing signs of picking up the slack for their defense. They do boast the NFL's top rushing offense after all at 165.2 YPG. Leonard Fournette has been as advertised with 466 yards and 6TD. Fournette has a favorable matchup today with LA's 27th ranked rushing defense that gives up 133.6 per game.
When you see you started Jared Goff against the Jaguars defense: pic.twitter.com/rXcojfrMft

— Gino Spadaro (@__gs16) October 15, 2017
NFL Week 6 Afternoon Free Pick – Betting
For the NFL week 6 afternoon free pick the Jaguars opened up as -2.5 favorites but have been lowered to -1 as 57% of the public likes the Rams in this one. Both squads are a bit of an enigma when it comes to consistency and obviously this one could swing either way based on that fact alone. One thing sticks out though – and that's how good Jacksonville has looked when they've been on. In addition to the Pittsburgh win, the Jaguars ran through Houston 29-7 in the opener and thoroughly dominated Baltimore 44-7 in London. When a game could go either way, you side with the top running game in the NFL and one of the more impressive young defenses.
Pick: Jacksonville Jaguars -1