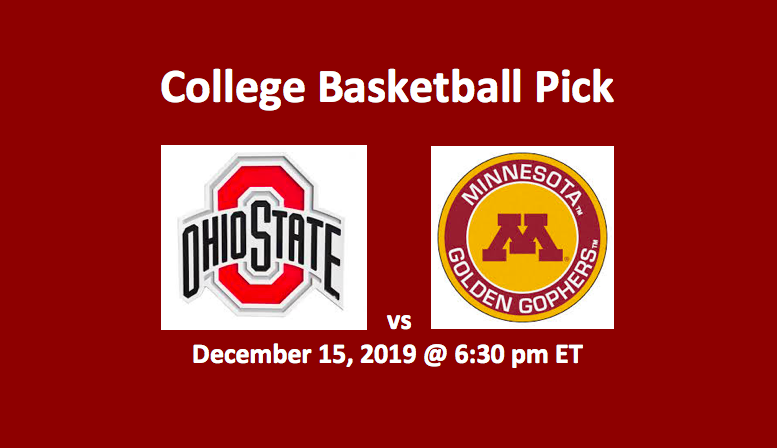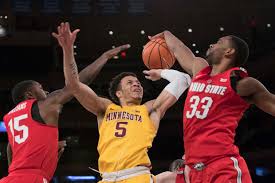 This Ohio State vs Minnesota pick offers two Big Ten teams. Accordingly, this #3 OSU Buckeyes vs Minnesota Golden Gophers pick has visiting Ohio State favored by 7.0 points. The game will tip off at 6:30 PM ET on Sunday, December 15, 2019. The venue is Williams Arena in Minneapolis, MN.
The nationally-ranked Ohio State Buckeyes (9-0 Overall, 1-0 Big Ten) have beaten everyone they've met. On November 13, OSU beat #10 Villanova 76-51, and on December 4, they took down #7 North Carolina 74-49. In their first Big Ten contest of the year, Ohio State beat unranked Penn State 106-74. The Minnesota Golden Gophers (4-5 Overall, 0-1 Big Ten) are 3-2 for their last five. On December 9, they lost their first conference game. The Iowa Hawkeyes beat the Gophers 72-52.
Ohio State vs Minnesota Pick – Stats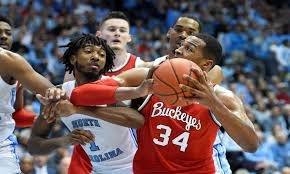 OSU is averaging a healthy 80.9 PPG and allowing just 54.7. That gives them a PF/PA differential of +26.2. At the same time, Minnesota is averaging 70.1 PPG and giving up 64.0. They're at +6.1. The Buckeyes are outscoring the Golden Gophers by 10.8 PPG and allowing opponents 9.3 fewer PPG. That gives Ohio State a combined PF/PA differential of +20.1. That will be a tough deficit for Minnesota to overcome. Also in OSU's favor is their shooting percentage, which is more than six points better than Minnesota's. One positive for Minnesota, the Gophers are +2 over the Buckeyes in blocked shots.
Buckeyes at Golden Gophers – Players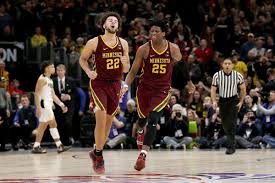 Ohio State vs Minnesota pick notes that the Buckeyes can bring it in front and from the back. Forward Kaleb Wesson leads the team in scoring with 14.1 PPG and in rebounding with 9.3 RPG. Guards Duane Washington Jr and D.J. Carton are averaging 11.4 and 9.9 PPG respectively. Both are 52% shooters from the field and Washington is completing 53.7% of his threes. Kyle Young and Andre Wesson round out the frontcourt. Young is good on 68.1% of his field goals. Both are averaging over eight points per game and combining for 10.9 RPG. A big stat comes in the form of three-point accuracy. OSU is completing 41.3% of its shots from beyond the arc, while Minnesota has been good on 34.2%.
The biggest weapon that the Gophers have is center Daniel Oturu. Oturu is averaging 18.0 PPG and 11.0 RPG. He stands to be a factor. And Oturu must be a huge factor if this team is to have a chance. The rest of the frontcourt is much less productive. The Golden Gophers will also utilize their guards as much as possible. Of the three primary contributors, Marcus Carr, 13.0 PPG, 6.7 APG, and 5.7 RPG is the most versatile and productive. This team is deficient in three-point shooters.
Our Ohio State vs Minnesota Pick
Our Ohio State vs Minnesota pick sees the Buckeyes as being an major challenge for the Golden Gophers. The home team does have an advantage in the frontcourt with Oturu, but OSU is much deeper all around. Plus, the Buckeyes bring a better defense and more accurate shot to the game. We take the Ohio State Buckeyes at -7.0. Also, see our NBA pick as Philadelphia visits Brooklyn.
Ohio State Buckeyes vs Minnesota Golden Gophers Prediction – Summary
Ohio State Buckeyes at -7.0