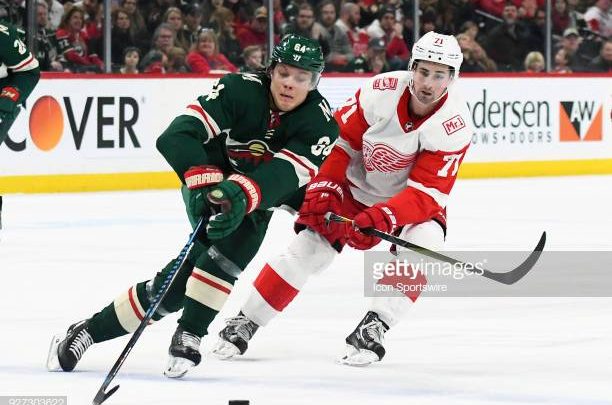 The Wild momentarily lost their stranglehold on the 2nd wild card spot in the Western Conference. That's what losing 9 of 10 games will do. Either way, it must have inspired Minnesota because they were able to break a five game losing streak and get a much needed 4-1 win over the Rangers. Now the Wild head into the February 22nd NHL free pick on a back-to-back at Detroit. Oddsmakers are taking note, setting the line at a virtual toss-up of MIN -116, DET -105.
Can Wild Find Their Momentum on a B2B?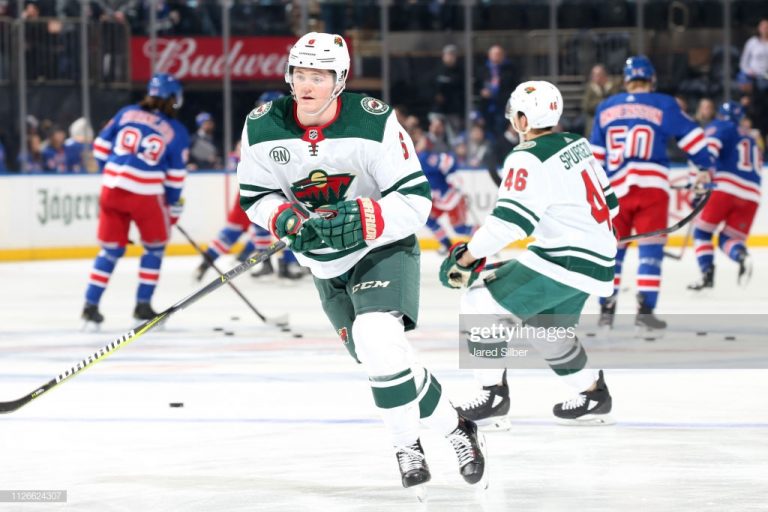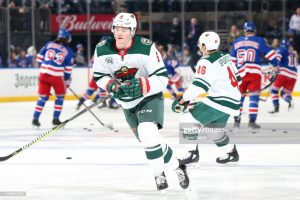 There's risks on both teams in the February 22nd NHL free pick. On one hand the Red Wings are one of the worst teams in the league, as their 55 points are just 6 up from Ottawa for last place. Detroit is well rested though, having last played Wednesday and with Friday's game being their 3rd straight at home. The Wild have more to lose tonight as there are four teams within 2 points of their wild card slot. That being said Minnesota does come in on a B2B and are 1-5 their last 6 on 0 days rest.
Even with the win Thursday vs. NY and the lead in the 2nd wild card spot, Minnesota appears to building for the future after they traded Charlie Coyle for 22-year-old Ryan Donato and a 5th round pick. Minnesota is still a team that is just 3-6-1 over their last 10 and was shut out 0-8 in their last two home games. Starting G Devan Dubnyk was used up Thursday so it will be Alex Stalock making just his 3rd start since January 15th. Stalock has allowed 11 goals in his last three outings, facing just 69 shots (.841 SV%).
How Motivated Is Detroit For This One?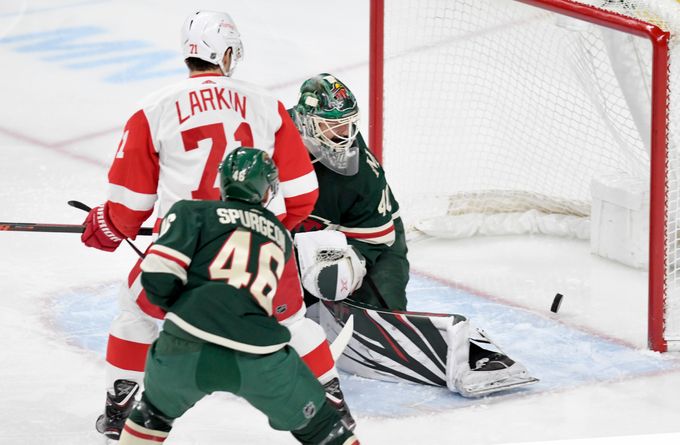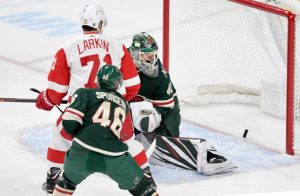 By all accounts the 2019 NHL draft is one of the best ones in recent memory. Detroit would love a return to glory and getting one of the top 2-3 picks this June could jumpstart that. The Wings have dropped 3 in a row, but they aren't in a full meltdown as two of those games went to OT. Plus Detroit is a respectable 4-4-2 over their last 10 which is much more impressive than the 2-5-3 run that Minnesota is on. On 2/12 the Wings even went into Nashville and scored a 3-2 win as +210 underdogs. Detroit looks like a dangerous team in this one despite their record.
The Wild are a bit shorthanded ahead of the February 22nd NHL free pick as Jimmy Howard has been ruled out with an illness. Jonathan Bernier has replaced Howard in each of the last three games allowing three goals on 30 shots (.900 SV%). Friday's battle of backup goaltenders could be a high scoring affair and Detroit's Anthony Mantha is coming off a career high 4 assists vs. the Blackhawks. Dylan Larkin also comes in on a roll with 2 goals vs. Chicago.
February 22nd NHL Free Pick Betting
There's value, or perhaps non-value, on both teams Friday. Minnesota has been atrocious lately but still has something to play for. Detroit has dropped three in a row, but are at home and the more rested team with the Wild on a B2B. The poor performance of the Wild over the last 11 games is hard to overlook and the Wings are an OK 2-1-2 over their last 5. Home ice and rest wins out.
NHL Free Pick: Detroit Red Wings -105