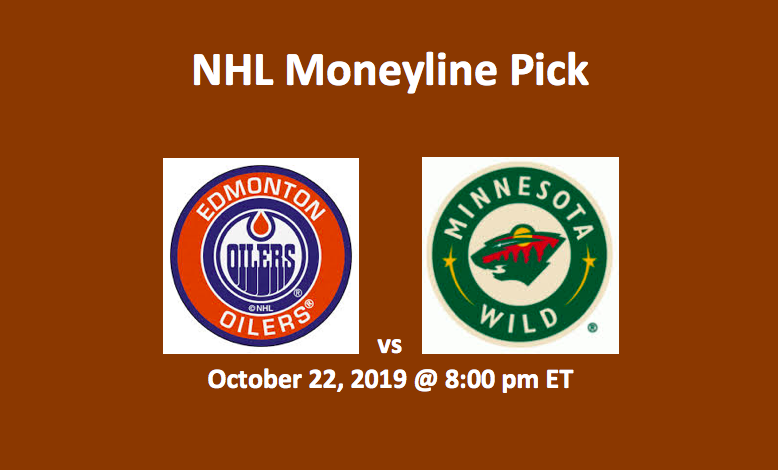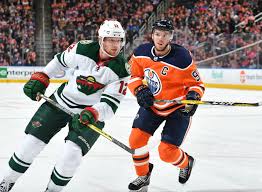 Our Oilers vs Wild moneyline pick sees a very good betting opportunity in a matchup between two clubs that have had drastically different starts to the season. This Oilers vs Wild moneyline pick notes that the Edmonton Oilers have started their season with a 7-1-1 record and currently sit first in the Pacific Division. Minnesota has had the opposite start to their year.
They are currently second to last in the league with just two wins in their first eight games. This Oilers vs Wild moneyline pick looks to generously favor Edmonton in these two club's first meeting this season.
Goaltending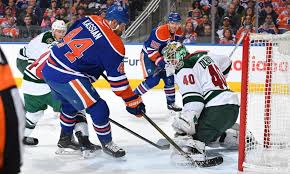 Devan Dubnyk is the projected starter for the Wild. Dubnyk has had a rough start to the season. He currently owns a 1-5 record while stopping just .874 percent of the shots he has faced. He is also allowing an average of 4.18 goals per game. His last start was a step in the right direction though. He earned his club's second win of the season while stopping 30 of 33 shots.
The Oilers are projected to start Mikko Koskinen. Koskinen has been very solid in his four starts this year. The Finn is yet to lose a game and has a very respectable save percentage of .934. Koskinen has a 2.20 GAA and has yet to allow more than three goals in a game this season. Look for him to build off of his last start where he stopped 25 of 26 shots.
Oilers' Hot Start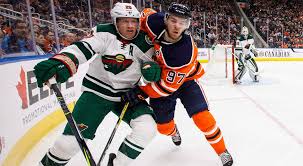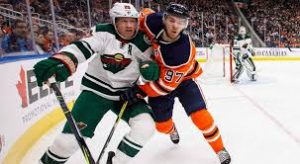 Edmonton has been one of the NHL's top clubs to start the season. Their top line has been especially impressive. Connor McDavid currently leads all forwards in points with 17 in nine games played. Leon Draisaitl has been among the top scorers in the NHL as well. He has six goals and 10 assists to this point of the year. Along with their star players, The Oilers have gotten very solid offense off the sticks of James Neal, Zack Kassian, and Ryan Nugent-Hopkins. Neal currently sits tied for the most goals in the league. Kassian and Nugent-Hopkins both have six points in the nine games to start the season. McDavid and Draisaitl are elite talents could tear up a struggling Minnesota club. Along with this, Edmonton has seen good enough secondary scoring to be confident that they could put up a large goal total in this game.
Minnesota's Early Woes
The Wild currently owns the second worst record in the NHL. They have started their season averaging 2.25 goals per game. This is the third lowest rate of any team this season. They have also allowed the most goals per game. Opponents have averaged 4.00 goals against the Wild. None of Minnesota's skaters have more than five points in the club's eight games. Most of their limited offensive production has been driven by their defensemen. The top three scorers thus far have all been defensemen. Brad Hunt and Ryan Suter both have five points while Jared Spurgeon has four points on the year. Their top-six forward group will really need to pick up their production if the Wild will have any chance against a hot Edmonton squad. Minnesota's top two lines have combined for just six goals. They have come off of the sticks of just two players as well. Zach Parise and Jason Zucker have three goals a piece. The combination of a lack of offense and the inability to keep the puck will make winning this matchup a challenge.
Oilers vs Wild Moneyline Pick: Summary
These two clubs have had polar opposite starts to the year. While the Oilers have looked very good to start the season, Minnesota looks to be in a tough position. The Wild have almost nothing going for them as they have struggled both the score and keep the puck out of their net. This doesn't look likely to change against Edmonton. Draisaitl and McDavid are elite talents and should have not problem torching Minnesota in this contest.
Oilers vs Wild Moneyline Pick: Prediction
Edmonton Oilers Moneyline (+110)