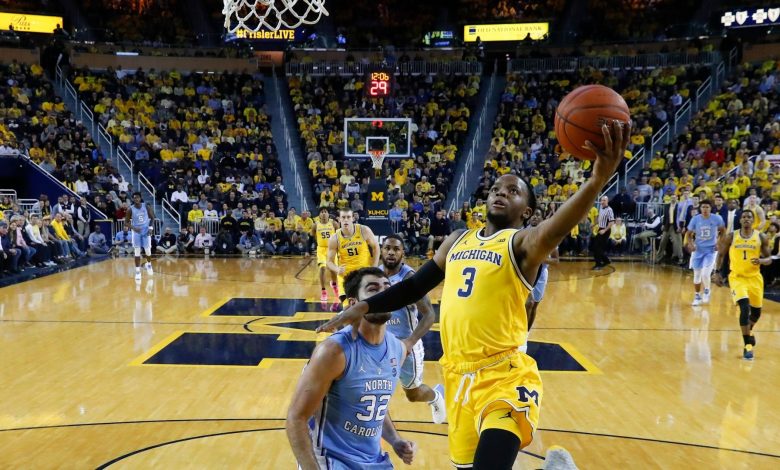 The Battle 4 Atlantis has proven to be arguably better than March Madness and this year is no  exception with half the teams ranking in the top 15. There's another good one from the Bahamas in the November 28th NCAAB North Carolina vs. Michigan Free Pick. Both the Tar Heels and Wolverines are undefeated on the season with UNC ranking 4th in the country. Oddsmakers are favoring North Carolina, but not by as much as one might think with a line of UNC -3.5. The total is set at 146.5.
UNC Looking for 1st Signature Win of Season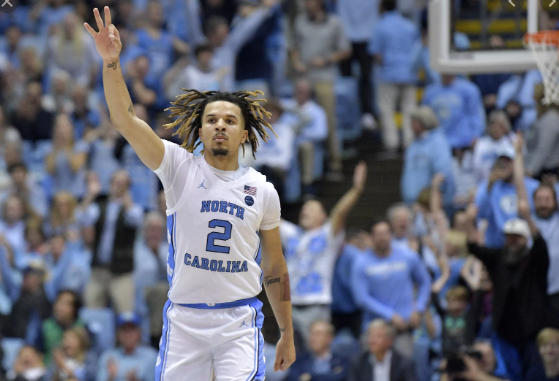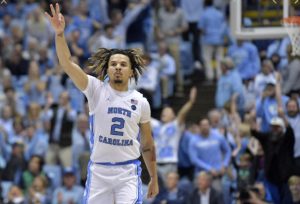 The Tar Heels have begun the 2019/20 campaign as expected with a 5-0 start. It would be more of a surprise if UNC had lost a game to start the year though as the closest game they've faced on paper was Wednesday vs. Alabama when the Tar Heels were -9.5 favorites. Roy Williams' team was at least a 22 point favorite in each of the three games prior.
Just because they have yet to face a KenPom top 25 team doesn't mean the Tar Heels shouldn't be favorites in the November 28th NCAAB North Carolina vs. Michigan Free Pick. North Carolina has a 5-star freshman in PG Cole Anthony who began his career with a 34-point, 11 rebound performance vs. Notre Dame. Three other Tar Heels average in double figures which will be key against a fast paced Michigan offense.
Another thing the Tar Heels have ahead of Thursday's game is motivation. This is because UM absolutely put it on North Carolina 84-67 last season at the Crisler Center. Michigan had a different coach in John Beilein in that game, but the Wolverines liked the matchups shooting 57.4% from the floor. That was at home too though, with this year's matchup being at a netural site in the Bahamas.
What Do We Have in Michigan?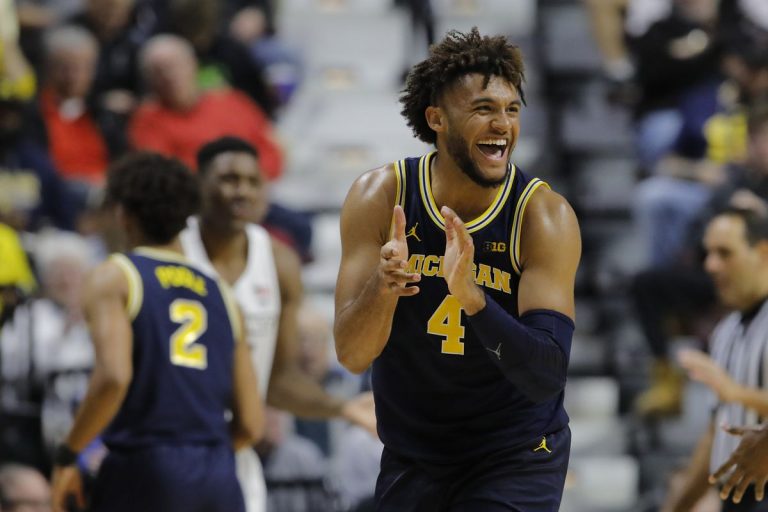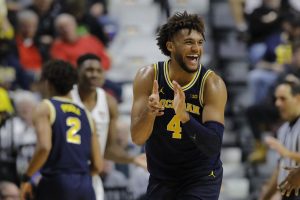 Nobody knew how the Wolverines would start the season as Beilein, their coach of 12 seasons, left for Cleveland. Not only that, their new hire Juwan Howard had no previous head coaching experience. Well, the returns have been great as Michigan has begun the season 5-0 while executing some of the best offense in the country.
Michigan has faced much better competition this season than UNC. The Wolverines beat Iowa State 83-76 as just -2 favorites on Wednesday. The Wolverines also have a 10 point win over Creighton under their belt from two weeks ago. Isaiah Livers led the win over the Cyclones with 17 points after scoring 22+ in 2 of 3 prior. Promising freshman Franz Wagner (brother of former UM player Moe Wagner) made his debut on Wednesday and will get the start vs. UNC. Zavier Simpson has been a great facilitator, averaging 13.5 assists the past two games.
Howard's offense has produced 111 and 83 points the last two games and rank 2nd in the country shooting 53.3% from the field. The Tar Heels are obviously a much bigger test for UM in the November 28th NCAAB North Carolina vs. Michigan free pick.
November 28th NCAAB North Carolina vs. Michigan Free Pick
Howard has a tough test against the seasoned Williams, there's no question about that. Michigan may have more depth though which is key in playing on consecutive nights. North Carolina wants to avenge the loss from last year – but Michigan also knows they can beat UNC after that game.