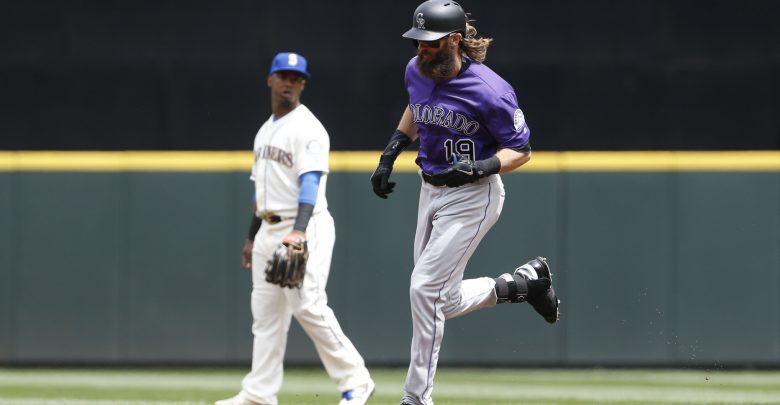 The last games before the all-star break are coming up this weekend and if Colorado keeps playing their cards right they could be going into the Summer Sabbatical with just a few short games to make up for first in the NL West. Division leading Arizona is in town once again tonight in game 2 of their three game series. The Rockies lost last night, knocking them down to 4.5 GB in the division. Can the Rockies turn it around in the July 11th NL free pick or is their hard luck at Coors Field going to be what costs them being contenders in the second half?
Could Arizona Be Coming Out of Their Rut?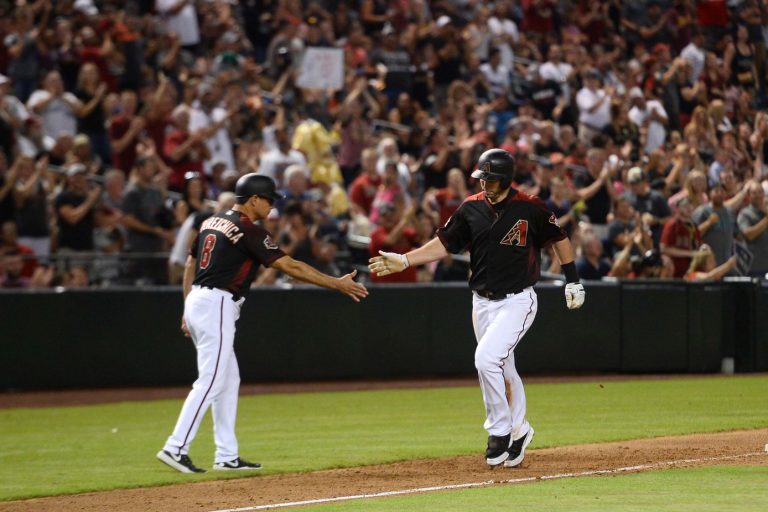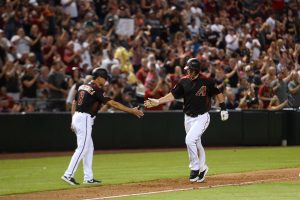 The fact that the Diamondbacks have held onto the lead in the NL West is kind of astonishing considering they are just 4-6 over their last 10. The 2nd place Dodgers have gone 6-4 over that span, but still remain 1.5 GB in the division. Arizona could be showing signs of putting things together right before the Midsummer Classic as they posted a 20-5 win over San Diego on Saturday and won last night's series opener against Colorado 5-3. If the offense is going to put up good numbers on Wednesday, look for a big night from Paul Goldschmidt. The 2018 NL All-Star has an OBP of .433 over the past 7 days but is also hitting .533 (8-15) with 3HR vs. tonight's Rockies starter German Marquez.
One of the major reasons the Diamondbacks are listed as +120 underdogs in the July 11th NL free pick is because starting pitcher Shelby Miller (0-3, 9.00 ERA) is 4 starts into his 2018 season without yet notching a win. Miller has allowed 14ER in his 14IP this season while also serving up 4 long balls in three starts. Colorado is hitting nearly .300 against the RH in their cumulative careers and Arizona is just 2-10 in Miller's last 12 starts against a team with a winning record dating back to last season.
Why Can't the Rockies Win At Home?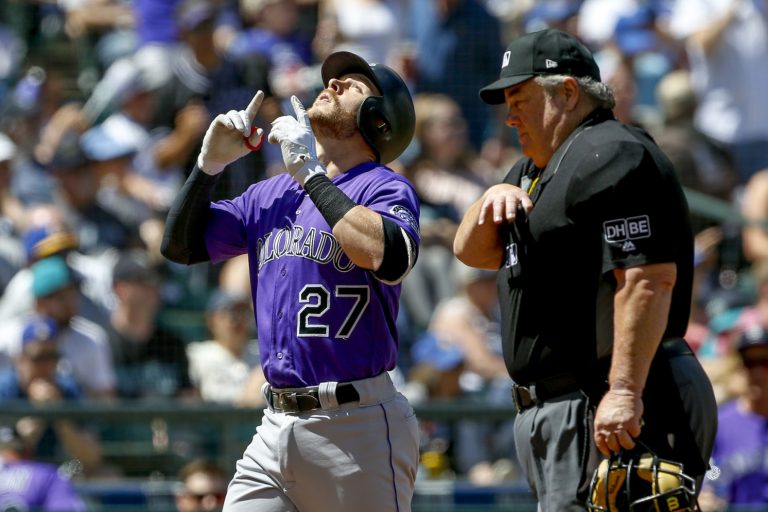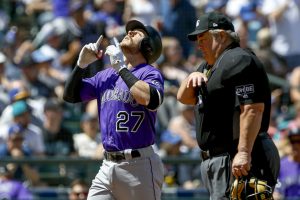 If not for Colorado's 18-23 record at home this season, they would probably have the makings of a 1st place contender in the West. The Rockies are 6 games above .500 away from Coors Field this season but tallied another loss at home as they fell 3-5 last night to these Diamondbacks. The numbers are actually slowly improving for Colorado at Coors which is definitely a good thing for Rockies fans. Bud Black's team has actually gone 7-3 in their last 10 home games but are just 2-6 at home in their last 8 vs. a team with a winning record. We could see a big offensive night from DJ LeMahieu as he is 8 for 19 (.421) with 6 runs scored vs. Arizona starter Shelby Miller. It's been Trevor Story on fire the last week with a .471 average (8-17) while Charlie Blackmon has also went deep twice in the past 7 days.
German Marquez (7-8, 4.92 ERA) always has his stats inflated a little bit from pitching home games at Coors Field but he'll at least be the benefactor of a wind blowing in from right field at 10 MPH on Wednesday. Colorado has dropped 5 in a row when Marquez home starts against a team with a winning record and overall are 3-8 in his last 11 at Coors Field. Despite all this the Rockies opened as -140 which seems high. Is this LAA vs. Seattle Part II? 
July 11th NL Free Pick Betting
If you were going value play tonight the obvious pick would be 1st place Arizona, who already has a 5-3 series win in the opener last night. The thing about value though is that it doesn't pay off if the team loses. Tonight's line suggests that Colorado gets to D'Backs starter Shelby Miller. Arizona has a dangerous offense and Colorado's starter German Marquez hasn't actually been tearing it up this season. Tonight's play is all Rockies and all though the run line (+136) has great value, it's worth it to spend a bit more for the outright win.
Free Pick: Colorado Rockies -130