Free Expert Sports Picks
NCAA Tournament Syracuse vs West Virginia Betting Preview
Lots of Love for the #11 Seed Orange Here?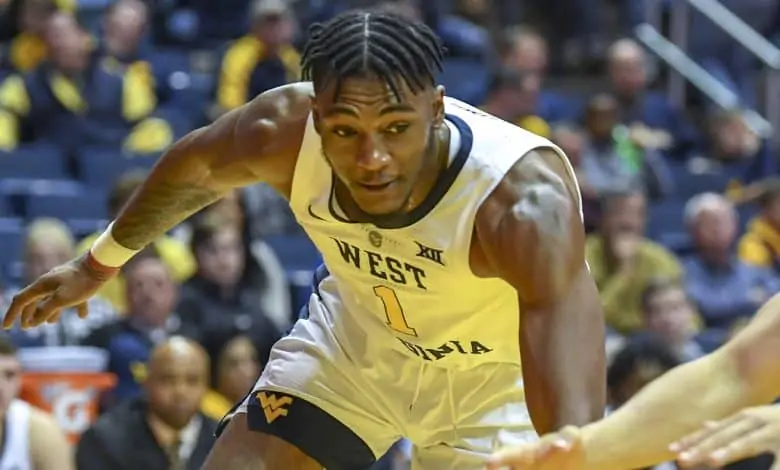 Usually a #11 seed advancing to the round of 32 gets a little publicity, but that's not the case heading into the NCAA tournament Syracuse vs West Virginia matchup. It was business as usual in the first round for the Orange, toppling MWC champ San Diego State 78-62 as +3 point underdogs.
Jim Boeheim finds his team in a very similar situation on Sunday, 4 point underdogs in the #11 vs #4 matchup vs. West Virginia. The Mountaineers had an expected easy go of it in their opener, coasting to a 84-67 win over Morehead State as -13 point underdogs. Both Syracuse and WVU are offensive powerhouses with less-than-stellar defenses, is the 'over' coming (147)?
Can Buddy Ball Continue?
Sometimes you look at a coach's son getting extended playing time and you know they're on the court because of nepotism and not talent. That's not the case with Syracuse guard Buddy Boeheim, whose dad is the legendary coach Jim. Boeheim (Buddy) has shown he not only belongs, but can carry this Orange team to the Sweet 16 after posting 30, on 11-15 shooting, in the win over SDSU.
Boeheim has now gone for 26+ points in 4 of the last 5, and that kind of hot hand makes a deep Orange run possible. As a team the Orange feature an overall very solid offense that ranked 2nd in the ACC in putting up 75.9 ppg. Syracuse had the 15th best adjusted offense in the country, but WVU was 10th in that category.
For as red hot as Boeheim has been lately, there are some concerns heading into the NCAA tournament Syracuse vs West Virginia pick. First off, is Buddy Boeheim doing too much? Robert Braswell is the only other Orange player averaging in double figures (10.0) in Syracuse's three postseason games. The Orange defense also allowed 70.4 ppg, 10th in the ACC and 94th in the country in AdjD.
WVU Too Versatile?
It seems like Syracuse will go as far as Boeheim's shooting will take them, but West Virginia has a much deeper squad. Miles McBride led the team with 15.3 ppg, but he had plenty of help with Derek Culver (14.8), Taz Sherman (13.4), and Sean McNeil (11.9).
Much like the Orange, West Virginia was 2nd in their conference in scoring, tallying 77.5 per. It looks like the Mountaineers struggled down the stretch losing three of their last five, but one of those defeats came vs. #1 seed Baylor and the other two were against a red hot Oklahoma State squad.
In the last month the Mountaineers have beaten Texas Tech twice, Kansas, and Texas, all tournament teams. Syracuse also beat Clemson and North Carolina to close out the regular season (tournament teams) and lost on a last second three to #4 seed Virginia. The Orange also had a higher quality first round opponent in their win over San Diego State.
Free Syracuse vs West Virginia Pick
Both teams can score, and struggle to defend. For the Orange though, it's only been one person scoring lately. You're putting a lot of eggs in one basket if Buddy Boeheim's shot isn't falling. That worked for Steph Curry and Davidson back in 2008, but when West Virginia has four bona fide scoring options, that's just a better team effort.
West Virginia 79 – Syracuse 70
Free Pick: West Virginia -4