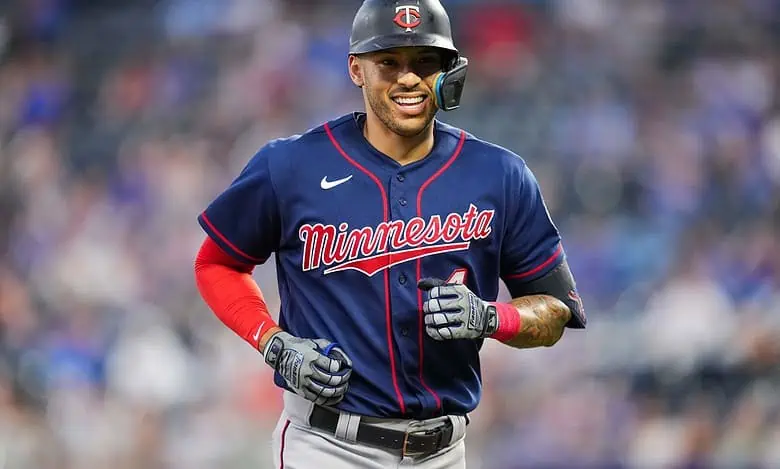 The Boston Red Sox (9-9, 6-5 home) continue its three-game series against the Minnesota Twins (10-7, 6-5 away) after opening up with a 5-4 victory in extra innings in Tuesday's series-opener. Alex Verdugo singled home the winning run in the bottom of the 10th on a sacrifice fly.
The midweek showdown starts at 7:10 p.m. EST inside the confines of Fenway Park in Boston, Massachusetts. Minnesota is the betting favorite (-130 moneyline) and the over/under total is nine runs.
What to Know – Minnesota Twins
Minnesota has lost three in a row after a quick start to the season. The Twins remain in first place in the AL Central, holding a 1.5 game advantage over the Cleveland Indians.
Right-hander Joe Ryan (3-0, 2.84 ERA, 0.63 WHIP) aims to keep his record perfect in his fourth start on the mound. The 26-year-old has been fantastic over his first three starts, posting quality starts in two of the three outings. Ryan has logged 19.0 innings, allowed six earned runs, nine hits, three walks, and struck out 26 batters.
Offensively, the Twins are 26th in the MLB hitting .224 as a team while scoring 3.9 runs per game. Minnesota's pitching staff has the best team ERA in the majors, sporting a 2.61 ERA over 17 outings.
Runs have come at a premium for the Twins, with no one in the lineup yet to reach double digit RBI numbers.
Trevor Larnach is right there, leading the team with nine RBIs in 59 at-bats. Michael A. Taylor and Joey Gallo pace the Twins with three home runs a piece.
What to Know – Boston Red Sox
Boston carries a bit of momentum heading into Wednesday's tilt as winners of four of its last five games. The Red Sox remain in last place in a tough AL East, six games behind the Tampa Bay Rays.
Veteran righty Corey Kluber (0-3, 6.92 ERA, 1.46 WHIP) looks to right the ship on the mound. Kluber has failed to pick up a victory yet this year and has failed to last longer than five innings in a start. The two-time Cy Young winner has pitched 13.0 innings, surrendering ten earned runs on 13 hits and six walks while striking out 13 batters.
Boston sits 20th in the league hitting .241 as a team and scoring 5.3 runs per game. The pitching staff for the Red Sox is 22nd in the majors with a 4.92 team ERA.
Rafael Devers has done it all for the Boston offense through three weeks, hitting .286 with a team-high seven home runs, 17 RBIs and 14 runs scored. Verdugo, Tuesday's hero, is 24-of-69 (.348) at the dish.
The Pick is In
Minnesota's offense has struggled this year but they face a pitcher who's had his own set of issues as well. Ryan has been elite and looked excellent in his first two road starts of the season. The Twins even the series in a low-scoring grind.
The Pick: Minnesota Twins ML