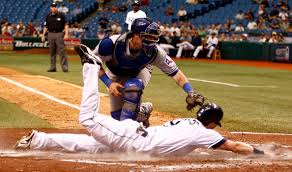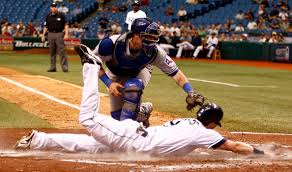 The Texas Rangers play Tampa Bay at the Ray's stadium today, Saturday, August 20 at 6:10 p.m. At first glance the Rangers, who are at 73-50, are first in the AL West, and are headed to the playoffs, look like the team on which to bet. They've won four straight, including an 6-2 against the Rays last night, and are 7-3 in their last 10 games.
On the other hand, the Tampa Bay Rays, who sit in last place in the AL East with a record of 50-70, are 5-5 over their last 10. Their home record is 28-35, and they are playing a club that does well on the road. But the Rays have been playing well as of late, knocking off four straight wins before last night's loss. Plus, tonight's pitching matchup and odds have to make you stop and rethink who to take in this game.
Pitching Matchup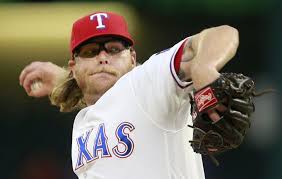 The pitching features one starter who has seen his output diminish throughout the season, A.J. Griffin, and another who has been extremely productive in the second half of the season, Jake Odorizzi. This matchup could be the key to this game.
Griffin (5-2, 4.68 ERA), had four quality starts in his first five games, but has had none in the last 11. At the end of June his ERA was 2.93. But in July he posted an ERA of 5.84 and for the month of August it was 7.41. In his last start, which was against the Tigers, he gave up six runs on 11 hits. That was over 6.2 innings. Three of those hits were homeruns. Over his past 10 games, he's 2-2 with six no decisions.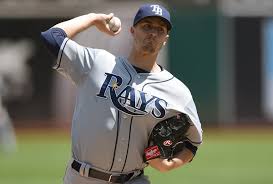 In the month of August, Odorizzi has had solid run support. In his three starts, the Rays have scored 29 runs, while he's allowed just seven and Tampa relief has given up one. Over those three starts, he's 2-0 with one no decision. Tampa Bay did lose that no decision start 7-5. In those three games, he; struck out 16, given up three homers, and walked six.
Other Interesting Stats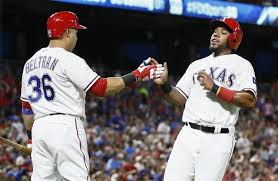 Although the Rangers can put numbers on the scoreboard, they are fourth in the AL in runs scored while the Rays are 12th, they are 12th in runs allowed, while Tampa Bay is eighth. The Rays also have a better ERA, as the numbers come in at 4.15 for Tampa Bay and 4.28 for the Rangers.
When it comes to saves these two teams are fairly close as Alex Colome has notched 28 with one BSV, while Sam Dyson has 27 with four BSV. Colome has the edge in ERA, as he's posted a 1.91 to 2.60. Colome has 55 Ks in 42.1 IP, while Dyson has 39 in 55.1 IP.
Finally, when it comes to hitting, although the Rays have a tad more power, the Rangers have a real arsenal of run-producing batsmen. The team BA for Texas is .263 (4th AL), while it's just .241 (15th AL) for Texas.
MLB Pick: Texas Rangers Play Tampa Bay Rays
I'm giving the Rays the edge when it comes to pitching. Although Texas can certainly score runs, they also often have a tough time shutting down opponent offenses. If Odorizzi and Griffin both continue on the paths they've been on since the All-Star break, then this is a win for the Tampa Bay Rays. When the Texas Rangers play Tampa Bay tonight go with the Rays.
MLB Pick Texas Rangers at Tampa Bay Rays: Tampa Bay at +101.