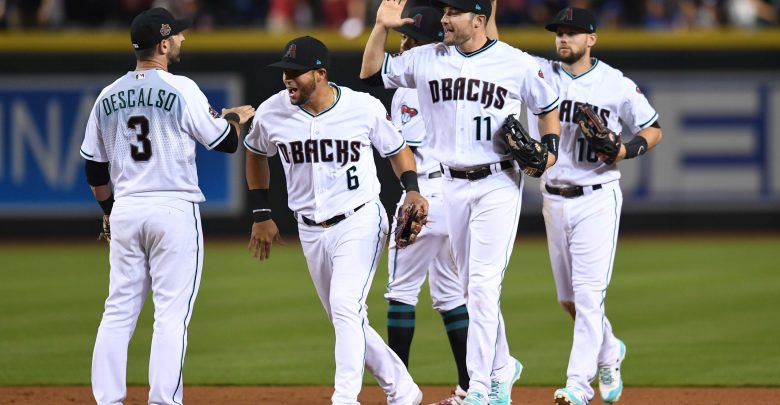 Arizona sits in 1st place in the NL West as they've raced out to a 4-1 start to the season. They can add some more padding with a division win over the visiting Dodgers. The D'Backs got to Clayton Kershaw yesterday in a 6-1 win and they'll look for the series sweep vs. Alex Wood. LA goes up against Patrick Corbin in the April 4th NL free pick -they hit him well last year but where are the Dodgers at mentally right now?
LA Off to a Very Troubling Start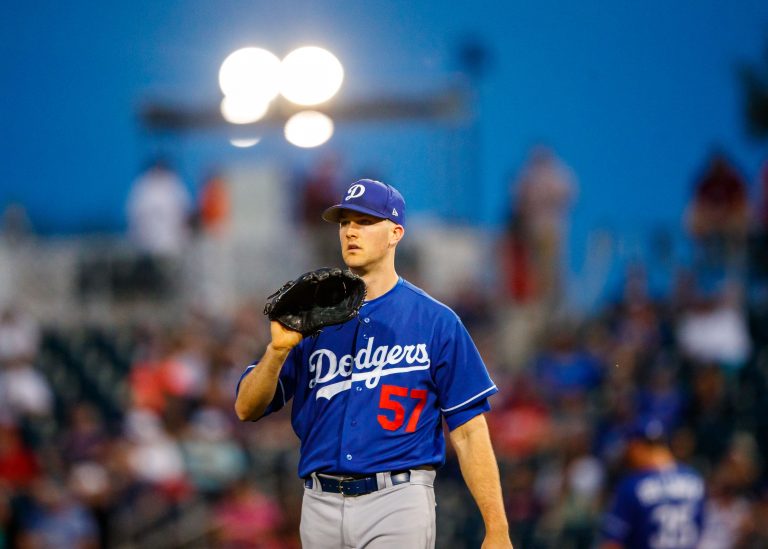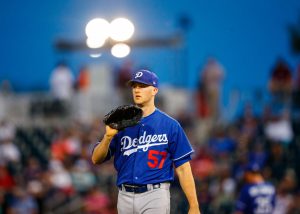 Sure it's a long season, but Dodgers fans have to be at least a little concerned over the team's 2-4 start. Of those six games, the potent LA offense has been shut out twice and held to 1 run in the other. The pitching was solid in the series with San Francisco, giving up 2 runs in 4 games but Arizona has tallied 14 through the first two contests at Chase Field. That includes yesterday when David Peralta and Daniel Descalso went deep of Dodgers starter Clayton Kershaw – handing the ace the loss even though he only allowed 4 hits.
The Dodgers are -129 road favorites in the April 4th NL free pick mostly because they send lefty Alex Wood to the mound. Wood pitched 8 innings of 1-hit scoreless ball against the Giants his first outing of the season. Wood was 16-3 last season and looks poised to build on that success this year. He is 5-3 with a 3.06 ERA against Arizona in his career which includes 3-0 with a 2.57 ERA in three starts last year. Something has to give as the D'Backs have won 8 straight regular season contests against LA.
Can We Admit the Diamondbacks are for Real?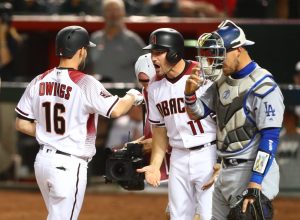 Arizona has put up some pretty impressive numbers to start the year. The D'Backs have the #4 offense in Major League Baseball, averaging 6.40 runs / game. Torey Lovullo's team has 8+ runs in three of their six games this season. Perhaps even more impressive is the fact that these numbers have come with Paul Goldschmidt getting off to a slow start. Goldy is hitting just .071 (1-14) but has drawn 9BB. Nick Ahmed is tearing the cover off the ball with a .471 average to start the year but today's star could be A.J. Pollock who is 7-16 (.438) with 2 HR and 2-2B in his career against Alex Wood.
Pitching is going to be the major question in today's April 4th NL free pick. Patrick Corbin was named Arizona's Opening Day starter and he threw the ball well, giving up just 2R to the Rockies. Corbin did allow both runs on solo HR though and he surrendered 7 hits in 5-2/3. Corbin was also 0-2 with a 5.06 ERA against the Dodgers last year – giving up 18 hits and 6ER in a little over 10 IP. All total this Dodgers lineup has a .331 average against Corbin over their careers although he has only allowed 2HR.
April 4th NL Free Pick
Corbin could be a liability today for Arizona as the D'Backs are 0-5 in his last 5 vs LA. The left-hander did pitch OK in the opener, but he also gave up 2HR to Colorado. That being said, the LA hitters are struggling and the team has only hit 3HR all season. The Dodgers OPS is just .596 this year and the team has a .224 collective batting average. With the way the Diamondbacks are playing lately – especially in the regular season against Los Angeles there's no reason not to trust them in this one.
Free Pick: Arizona Diamondbacks +120