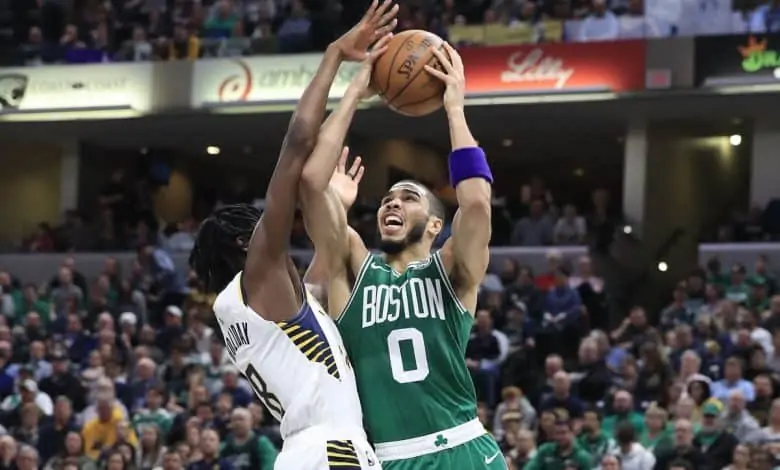 Indiana is set to take on the Celtics at TD Garden, a venue still not hosting fans yet. Boston did just announce a plan to slowly start putting cheeks in seats beginning at the end of March. No matter what their record has been over the years, the Celtic faithful has always been there to cheer them on. It will be a significant boost.
Indiana, just like their counterpart, has struggled to win games this year. But perhaps, their situation is a little more justified as TJ Warren has hardly played, plus they traded Victor Oladipo for Caris LeVert, who had a health scare upon arrival. Domantas Sabonis was snubbed from the All-Star Game, and it also seems that some other players have struggled to perform, not meeting the usual standards.
Boston is multiple games under .500, and there is really no excuse. The rotation changes every single game, and since Marcus Smart went down, it has almost become a circus, the act changing every quarter, every night. The Celtics would probably give an arm and a leg for a roster improvement. This is what happens when you don't shore up a bench unit that struggled in the playoffs, though.
ODDS:
The spread for Friday's matchup favors Boston -3.5. The over/under is set at 218.5 points.
Pacers Seeking Move Back Over .500
It has been an unsettling season for Indy. It has been interesting to see first-year coach Nate Bjorkgren during some tough times, as his true colors have been able to show. It's proven that he works hard and that he always has adjustments for his team to make. Plus, not many other coaches would give TJ McConnell the types of minutes he is receiving. He has been huge.
McConnell could be a sixth man of the year candidate in another year, but just not with all of the other guys coming off the pine in 2020-21. Myles Turner looks like one of the best defensive players in the NBA. Plus, Doug McDermott and Jeremy Lamb have been getting buckets while on the court, whether starting or off the bench.
It should be the Sabonis show in this game.
Celtics Seeking Rare Win
It is not fun to be a Celtics fan right now. They continue to lose, Kemba continues to struggle, and having two superstars doesn't mean a win is necessarily going to be coming to them. Tristan Thompson has not played well in his new home, and the lineup changes every game.
Impatient Celtics fans on social media have begun to call for Brad Stevens head that he should be fired. This is not rational at all, as the team has made three of the past four conference finals. This isn't Detroit, where two years of failing to win got Rick Carlisle fired, as did three years of Flip Saunders. They had no patience.
The Celtics WILL win a title with Jayson and Jaylen at some point. No question. It just won't be this year.
Celtics Win at Home
A much-needed win for Beantown as the Celtics take down the Pacers on the Parquet.
FREE PLAY: CELTICS -3.5
OVER/UNDER: Under 218.5