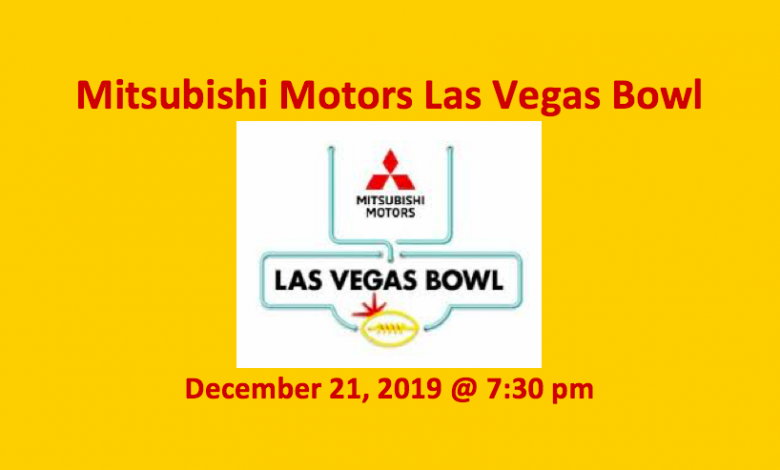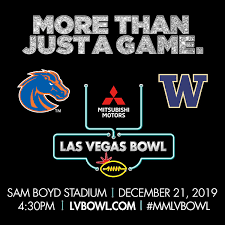 Our 2019 Las Vegas Bowl pick notes that senior QB Jaylon Henderson looks to start. Henderson, who played primarily the last half of the season, completed 63.2% of his passes. Over five games, he's tossed 11 TDs, and 2 INTs. Opponents have sacked Henderson six times. The Broncos have three pass catchers with 38 or more receptions and five or more TD catches. WR John Hightower has 48 receptions for 923 yards and eight scores, while WR Khalil Shakir has nabbed 60 catches for 834 yards and six scores. The rushing unit of George Holani and Robert Mahone offers solid production. Holani has 979 yards on 181 carries for a 5.4 YPA average. He's scored seven times. Mahone, who's averaging 4.8 YPA, has rushed for a half-dozen scores.
On defense, the Broncos posted 37 sacks, 10 picks, and a dozen forced fumbles. They've recovered nine fumbles. Boise State also has defended 48 passes. LB Curtis Weaver has recorded 13.5 sacks, one INT, and three PD. Also, LB Riley Whimpey tops the team with 72 total tackles. Safety Kekoa Nawahine brings three picks to this game.
Washington Huskies
QB Jacob Eason has 2,922 passing yards and 22 TD passes. Eason has tossed eight interceptions and been sacked 18 times. One problem for Washington is the fact that TE Hunter Bryant, who has 52 receptions, 825 yards, and three scores, is out. However, WR Aaron Fuller comes to this game with 54 catches and six TD catches. TE Cade Otton, who has 29 receptions and two TD catches, should certainly see some action in this game. Salvon Ahmed anchors the running game. He's rushed for 1,000 yards, averaging 5.5 YPA and scoring nine times. In addition, RB Richard Newtonhas also posted nine scores.
DB Elijah Molden anchors the defense. He tops the team with 70 total tackles, 12 PD, and three INTs. LB Ryan Bowman and DL Benning Potoa'e have record 5.5 and 4.5 sacks respectively. Finally, the Huskies have 29 sacks, 29 PD, and 11 INTs. They've forced 11 fumbles, recovering eight.
Five Keys to the Game
In developing our 2019 Las Vegas Bowl pick, the keys to the game are:
Huskies missing TE Bryant
Need for Washington's D to step up
Experience – Huskies have faced a much tougher schedule
Henderson vs Eason – we take Eason
Huskies vs Broncos rush attacks
Our 2019 Las Vegas Bowl Pick
Our 2019 Las Vegas Bowl pick finds that the Huskies have an edge in this one. First, their experience this season, which has been much more demanding than Boise State's, has prepared them for this game. Plus, the Washington rushing unit.is deep and seasoned.
Note, you can find our Camellia Bowl pick right here and connections to all of our picks on our College Football Bowl link page.
Makers Wanted Las Vegas Bowl Pick – Summary
Washington Huskies at -3.5 and over 48.5