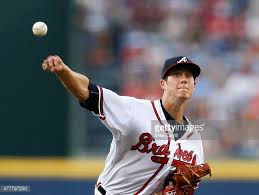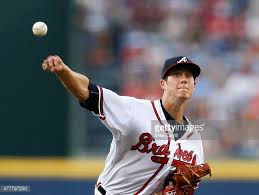 We're looking at offering two MLB first 5 innings picks for Friday night, July 8, 2016. The first game, which is scheduled for 7:10, features Cincinnati at Miami. Dan Straily starts for the Reds and José Fernandez gets the nod for the Marlins. Game two offers Atlanta's Matt Wisler against Chicago's Chris Sale at 8:10.
Miami in First Five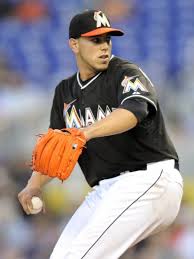 José Fernandez (2.69 ERA, 10-4) has been up and down as of late. He lost to Atlanta 9-1 on July 2. In his three prior starts to that loss, he went 1-2. Overall, he's about 50-50 in the first five innings. But he does have some things going for him in this first of our two MLB first 5 innings picks.
He's going up against Dan Straily (4.34 ERA, 4-5). Straily, who was ahead all the way in his last start against Washington, has not usually been so fortunate this season. Prior to his 9-1 win versus the Nationals, he lost three straight. In those losses, he lasted an average of just 4.2 innings per game. Even his few wins don't recommend him for a positive MLB first 5 innings pick.
When push comes to shove, this mediocre Miami team has a very good shot at beating what is a very poor Cincinnati club.
First of 2 MLB first 5 innings picks: Miami- J. Fernandez -290
Quality Chris Sale Start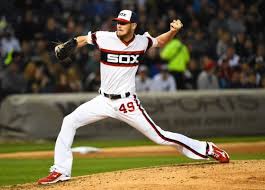 Matt Wisler (4.16 ERA, 3-8) starts for the Atlanta Braves, while Chris Sale (2.93 ERA, 14-2) takes the mound for the Chicago White Sox. Wisler lost his last two starts and in his last 10 trips to the mound, he has gone 3-7. Only twice in his last 10 games has he been ahead by the end of the fifth.
Lefty Chris Sale is 7-3 over his past 10 starts. In all but one of those starts, he's lasted a minimum of six innings. In only three of those 10 games, Sale found that he was not ahead after five innings.
Sale is a quality starter. Along with that fact, you have the Braves who are in a rebuilding phase and struggling to score runs. Of all MLB teams, they have scored the fewest. When it comes to stopping other clubs from scoring, they are average at best. The Cubs have scored 65 more runs than the Braves and allowed 38 fewer. The game starts at 8:10.
Second of 2 MLB first 5 innings picks: Chicago- C. Sale -340
MLB First 5 Innings Picks
If you're going to bet on MLB games, it's a good idea to make some first five inning bets, as well as second half wagers and compete game bets. Look to bet on pitchers who have been posting quality starts and have a solid string of wins. Consider opposition hitting, as well as other factors, such as if a losing pitcher can attribute some of his losses to weak, late inning relievers. When making MLB first 5 innings picks go with guys who can give you five to six solid innings. They're your best bet.