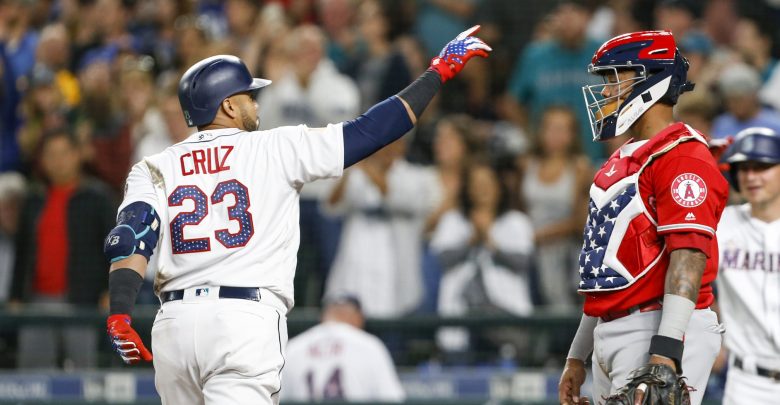 The end of a long 10-game road trip is near for the LA Angels and they're ready to head back home after going 2-6 thus far. The Mariners on the other hand are trending the other way, winners of 8 straight. Considering those two vastly different recent performances, you might expect Seattle to be heavily favored in  the July 4th AL free pick but oddsmakers have set the line at just SEA -108. This is with LAA going with a pitcher making his first start off the DL. Line setters wouldn't bait a trap on Independence Day….would they?
Angels Seem Set to Become Sellers Soon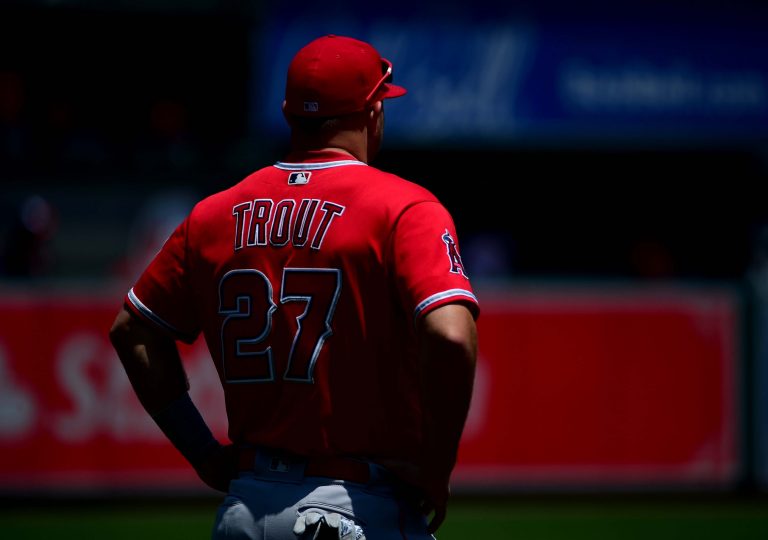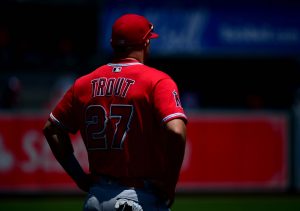 The Angels haven't had a bad year going 43-43 through just over the halfway point in the 2018 season but they happen to be in the AL West, which is on pace to have two teams with 100+ wins (Astros and Mariners). LAA has played like their year has lost meaning lately, going 2-8 over the last 10. The output from this talented offense has simply been unacceptable as of late as the Angels have scored 2ER or less in 5 of their last 8 games. This includes a 1-4 loss last night to Seattle in which LA was just a +102 underdog. Could that change in the July 4th AL free pick against Seattle's Mike Leake? Mike Trout is 6-12 (.500) with a HR and 2 doubles in his career vs. the Mariners starter. Justin Upton (.391), Andrelton Simmons (.381) and Luis Valbuna (.385) have also had considerable success against Leake.
Despite the Angels lack of offense lately, another reason this afternoon's line seems a bit off is because LAA starter Garrett Richards (4-4, 3.42 ERA) is making his first start since June 13 after suffering a left hamstring strain. Richards was great from midway through March until his DL stint, surrendering just 8ER in 6 starts. Who knows what to expect in his first game back however.
Seattle Making a Run At the Astros in the West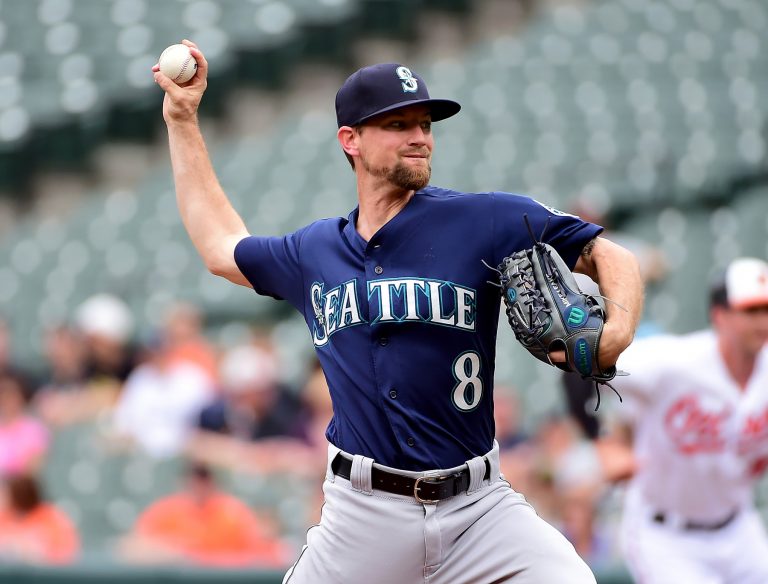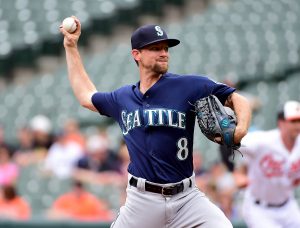 The Mariners are on fire, having won 8 straight games to climb into 0.5 GB from Houston in the AL West. That includes last night's 4-1 win over the Angels in which Nelson Cruz continues to lock up that long term deal with his 22nd HR of the season. The Mariners are a great bet in the July 4th AL free pick not just because Cruz is tearing the cover off the ball – but because they are playing at home where they are 21-6 in their last 27 games. Seattle has been winning low scoring games too, scoring over 4 runs just 3 times in their 8 game run. Cruz and the offense could see some numbers put up today however. Mike Zunino is 7-11 (.636) with a HR in his career against LAA's Richards and Dee Gordon has also hit over .400 against the Angels pitcher.
Another reason the Mariners should be in line for win #9 in a row is because they are 9-1 in starting pitcher Mike Leake's (8-4, 4.01 ERA) last 10 starts. Leake has allowed 2ER or less in 7 of his last 8 starts including a 4-hit, 1ER performance against the Angels on June 12th. Leake is 3-1 with a 2.49 ERA in four career starts vs. the Angels.
July 4th AL Free Pick Betting
Even if this game is a trap, oddsmakers have provided great value making Seattle cost just -108. The Angels are 3-12 in their last 15 road games and have lost 4 straight in Seattle. With the price you can get the Mariners for today, they're the only play.
Free Pick: Seattle Mariners -108