NHL Picks
NHL Free Pick Wednesday February 20th: Blackhawks at Red Wings
Chicago Needs to Shore Up Their Defense on the Road in Detroit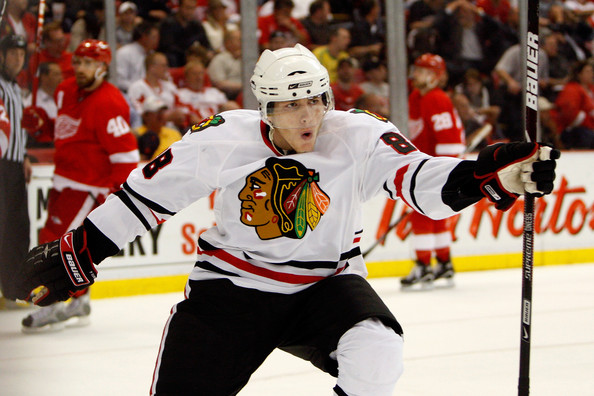 When your defense / goaltender allow 7 goals it's assumed that the team is taking an L that day. Chicago's offense is clicking so well right now that they were able to hold on and beat the Senators in that situation 8-7 on Monday. Heading into the February 20th NHL free pick vs. the Red Wings, does the Blackhawks offense look impressive – or does their defense appear to be a liability.
Chicago Looks to Tighten Playoff Gap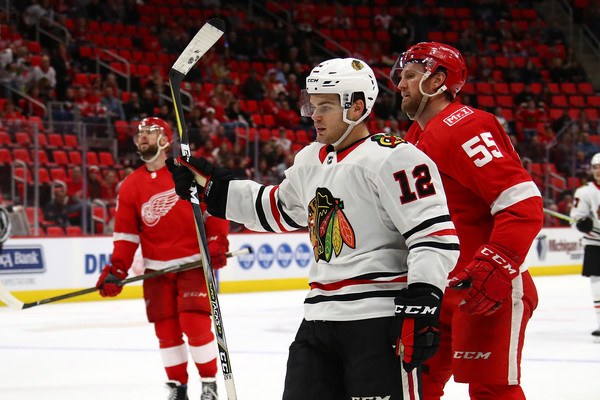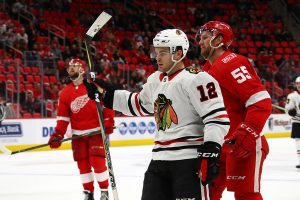 The Blackhawks have had very few hiccups the past couple weeks as they've compiled an 8-2 record over their last 10. The Hawks have lost 2 of their last 4 however, a 3-6 defeat in Boston and a 2-5 loss to Columbus at home on Saturday. Chicago remains within a point of Minnesota for the 2nd wild card spot though. The Hawks definitely has a lot riding on the February 20th NHL free pick as four teams are in a tie behind the Wild. Chicago will definitely need to get more out of Cam Ward on Wednesday. The veteran goaltender has allowed 9 goals his last two outings (58 shots) after winning five straight prior.
No matter what kind of performance Chicago gets from its goaltender(s) on Wednesday, they have the offense to stay in this game. Patrick Kane has scored a point in 18 straight games and has 40 total points over that span. Alex Debrincat had a hat trick an 2 assists vs. the Senators and Jonathan Toews has netted 10 goals in his last 11. The Red Wings are 23rd or worse in goals against, SOG, and penalty kill.
Red Wings Look to Spoil Their Old Rivals Fortunes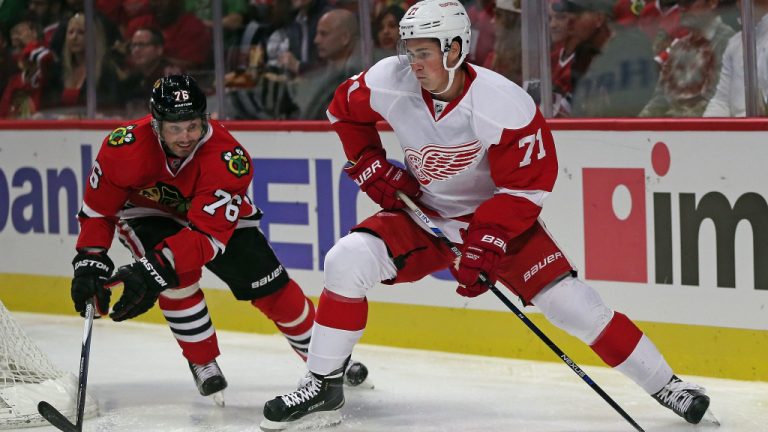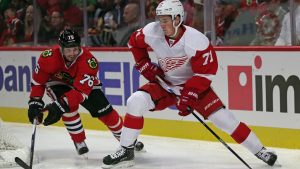 Even though these former rivals have switched conferences, there's no love lost between the Wings and Hawks. Detroit has lost two in a row and 5 of 7, but will be amped up to get a win over Chicago at home as the Blackhawks are in the midst of a postseason hunt. Jimmy Howard gets the start in net to try to do just that. Howard allowed 5 goals to the Flyers on Saturday but allowed just 5 total in the three starts besides that game. Chicago has scored 4+ in 7 of 9 games.
Is Detroit built for a high scoring affair vs. the 'Hawks? The Red Wings blew up for 5 goals in a loss to Philadelphia on Saturday but they hadn't scored more than 3 goals in any of the other 7 games since February 1st. Detroit lost 2-5 to Chicago in their only other meeting this season at the United Center 10 days ago. Even so, the Red Wings are favored Wednesday (DET -120) which seems a bit odd.
February 20th NHL Free Pick Betting
The line definitely seems off with a Chicago team that has won 9 of 11 being +100 vs. a Detroit team that is just 12-14-1 at home. Perhaps oddsmakers are a bit put off by Chicago's defensive showing vs. the Senators on Monday? Either way the Chicago offense is on fire, and Kane and Co. have the firepower to stay competitive even if their goaltending struggles.
NHL Free Pick: Chicago +100