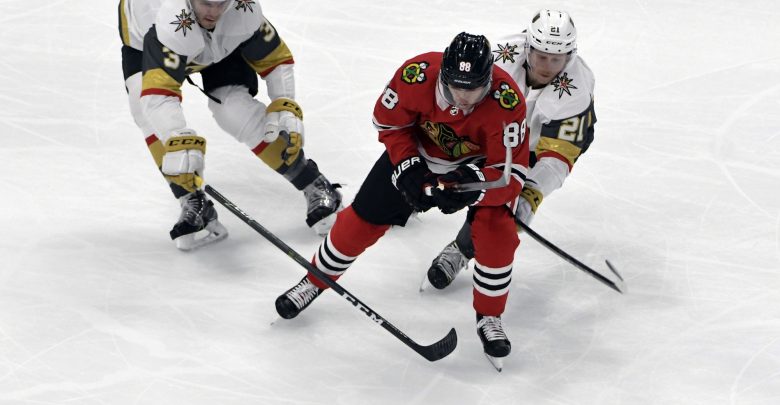 Tanking is an unwritten rule in the NBA, but the Chicago Blackhawks have seemingly taken it to an art in the NHL. On a team that has Jonathan Toews, Patrick Kane, and three Stanley Cup titles in their trophy case you wouldn't think the 'Hawks would have a rebuild on their mind but that is what exactly seems to be the situation. Ironically, it's an expansion team full of cast-offs that's about to put the nail in the coffin of Chicago's former dynasty in the 2/13 NHL free pick as the Golden Knights host the reeling Blackhawks as an incredible -220 favorite.
The Blackhawks need 40 points in their final 27 games just for a shot at the playoffs. Only four teams have done that (40+ points in a 27-game stretch) this season:

1. Bruins (44, 20-3-4)
2. Vegas (42, 20-5-2)
3. Predators (41, 19-5-3)
4. Capitals (40, 19-6-2)#shuthimdown

— Mark Potash (@MarkPotash) February 12, 2018
Who Gets the Blame for Chicago's Poor Season – the Whole Team?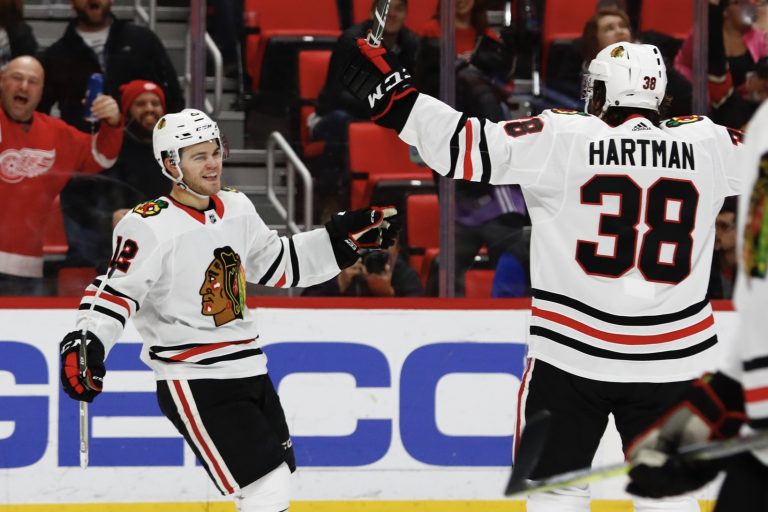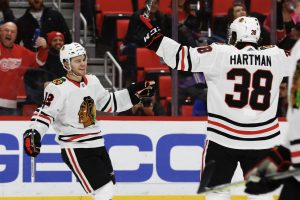 The writing might have been on the wall for the Blackhawks demise this year after they were swept in the first round of the 2017 playoffs by Nashville after a 50-23 season. This is a team that has played a lot of hockey the past five seasons, making two Stanley Cup runs and a Western Conference finals over that span. Blackhawks fans are officially writing off the year after last night's 1-6 loss to Arizona. The Coyotes are the worst team in the NHL and Chicago was just a -133 road favorite – but that didn't work out too well.
Awaiting the ailing Blackhawks on a back-to-back games situation is the Vegas Knights – the #1 team in the West with an amazing 19-4-2 record at home this year. The way betting works, you know Chicago is going to lose to the worst team in the conference one night and beat the best the next night – but that's giving this Blackhawks team a lot of credit. Chicago has dropped six straight games and has only scored five total goals in their last four games. Over that same span, their defense has allowed 17 goals so Vegas may have an easy night ahead of them.
Will the Golden Knights Take Advantage of the "Vegas Flu"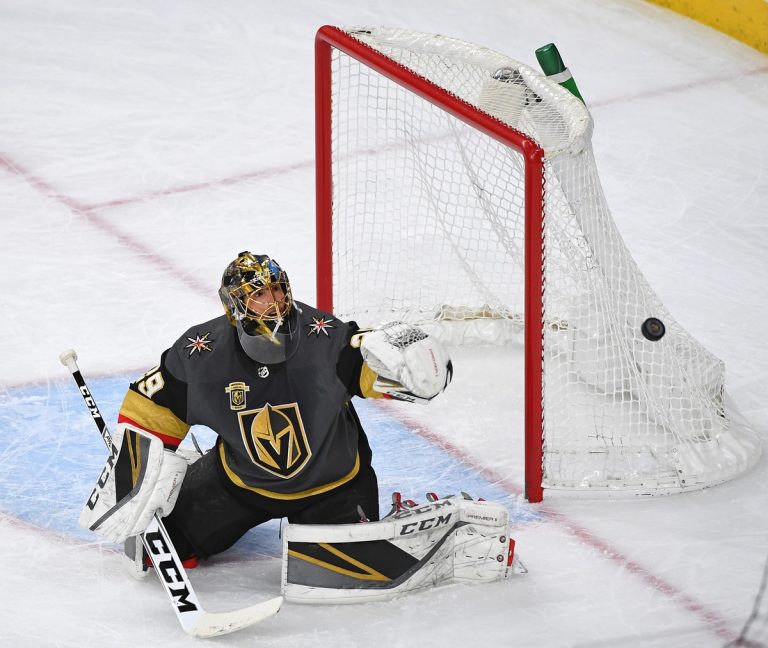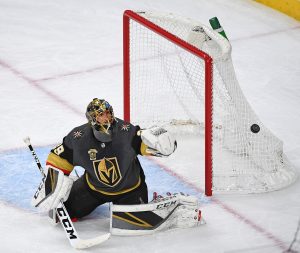 A majority of hockey players have been known to enjoy a libation from time to time but in the terms of the Blackhawks it's documented. Flying in late from Arizona to Las Vegas doesn't bode well for Chicago bettors in that regard. To be honest, what reason would Blackhawks players have to be motivated for tonight's game? Chicago sits in 12th in the Western Conference and have earned the city three Stanley Cups within the past decade. The most dangerous thing in the 2/13 NHL free pick is if Chicago plays relaxed and actually hits their potential for once.
Of course this game isn't all about how bad the Blackhawks are – it's about how dominant the Golden Knights have performed. It's a bit early to call this a passing of the torch in the West, but Vegas is well on their way to being 1-1 in franchise history in terms of playoff berths. The Golden Knights have lost three of five which isn't ideal and their home ice record was blemished a bit last time out in a 1-4 loss to Philadelphia. That being said the Flyers are good this year – something tonight's opponent cannot say.
2/13 NHL Free Pick Betting
Chicago Blackhawks Morning Links: Bad Vibes Entering Las Vegas https://t.co/mX0iaBkwIR via @blackhawk_up pic.twitter.com/6BBMkf49UA

— FanSided NHL (@FanSidedNHL) February 13, 2018
There are two things wrong with the Blackhawks during this losing streak – a) they can't score or b) stop the opponents from scoring. That's not an ideal situation especially coming in to the game on a back-to-back situation after a totally demoralizing 1-6 loss to Arizona last night. Even still, strange things happen in Vegas and the last time Chicago was in a road back-to-back situation they beat Detroit 5-1. Just kidding, the Vegas flu gets to the Blackhawks tonight and they get dominated once again.
Free Pick: Vegas Golden Knights Puck Line -1.5 (+145)