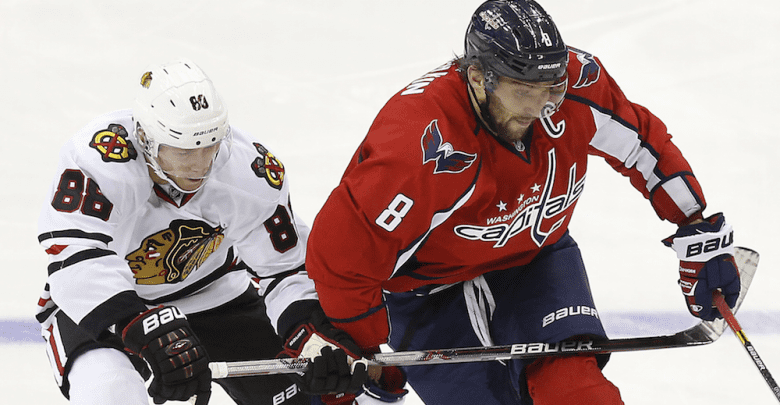 There's some funky line movement in the 12/6 free NHL pick as Chicago takes on Washington. The Blackhawks will be without their starting goaltender Corey Crawford for the third straight game as he recovers for the next couple weeks from a lower body injury. The 'Hawks have lost two in a row without Crawford and four straight overall yet oddsmakers have dropped the line from WAS -145 to WAS -135.
It seems like the Capitals should be favored by much more in this tilt. Washington has won two in a row and five of their last six. The Caps will be playing their fourth straight home game and will have a night of rest. Chicago is coming in on two nights rest, but is that enough of a factor for this value? Or is this game a blatant trap?
#SoupQoD In honor of Blackhawks-Capitals #RivalryNight, give us your other favorite hockey and non-hockey rivalries

— Puck Soup (@PuckSoupPodcast) December 6, 2017
Chicago Starts Forsberg In Crawford's Absence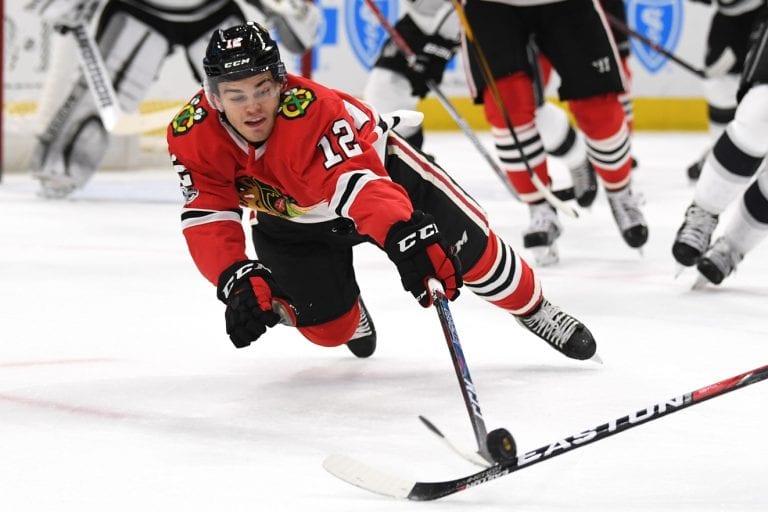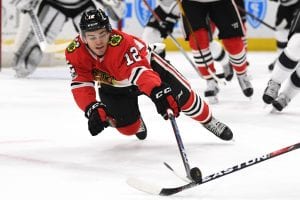 Corey Crawford is making some money every time he gets injured because it's obvious that Chicago hasn't found a competent replacement for their star goaltender. Anton Forsberg gets his third straight start for the injured Crawford and to be fair, the fourth year netminder hasn't been bad in his first extended NHL action. Forsberg is 1-3-3 on the year, but he's allowed two goals or less in the last two starts (stopping 54 of 57 shots).
If any aspect of the team could be blamed for the Blackhawks' 5th place standing in the Central it's got to be their offense. Sure the 'Hawks are top 10 in goals and shots, but they're averaging just 2.0 goals per game over their last four. The offensive woes also include the very much maligned Chicago power play unit, which is third worst in the NHL with just a 16.1% success rate. The Capitals don't do anything special on defense, but is it enough to break the 'Hawks slump in the 12/6 free NHL pick?
Man, that Chicago power play is in a really bad way right now.

— Aaron Skywalker (@Aaron3675) December 4, 2017
Washington Should Dominate – Shouldn't They?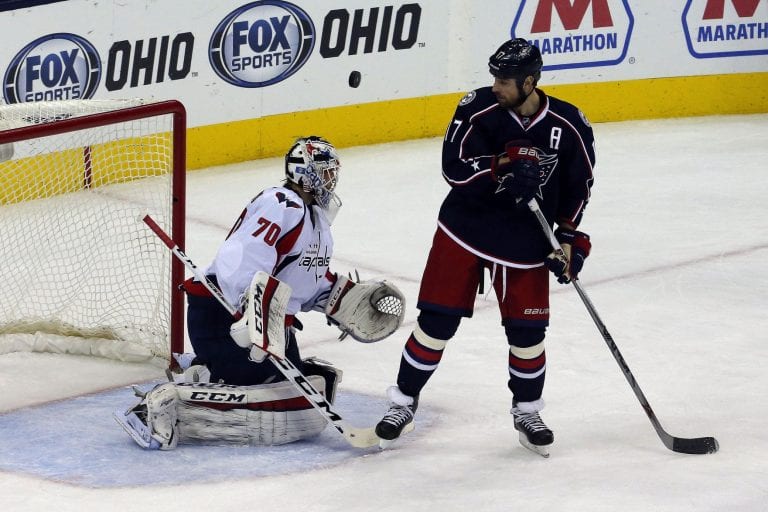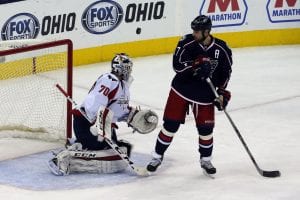 The Capitals have to be rested and comfortable – they've played only one road game since November 18th. Washington is 10-5 at home while Chicago sits at 6-5-2 on the road this year. The Washington offense is clicking too, tallying 3+ goals in five of the last six contests. LW Alex Ovechkin may torment Chicago's Forsberg tonight as 'Ovey' has 7 goals in his last six games. The Hawks defense had been solid ranking 5th in goals against and 4th versus the penalty but that's mostly with Crawford in net.
In goal for Washington in the 12/6 free NHL pick is Braden Holtby who is 14-6 on the year. It was Philip Grubauer that had the solid outing in a 4-1 win over San Jose the last time out. Holtby has allowed 3+ goals in three of the past five contests – although the Caps are 3-2 over that span. Holtby has had three nights off and should be fresh versus the Chicago attack.
#CapsHawks Key Matchup powered by @alarmdotcom: Rookie Forwards Jakub Vrana and Alex DeBrincat. #ALLCAPS pic.twitter.com/iA7zUCAvxD

— Washington Capitals (@Capitals) December 6, 2017
12/6 Free NHL Pick – Betting
So it's technically a rivalry but still Washington -135 just seems like bait. Chicago is playing their backup goalie and has been struggling on offense while the Caps have been at home forever and are surging on the offensive end. The Blackhawks are 1-6 in the last seven meetings and 0-6 at Washington where they haven't won in the last six trips. Washington is the #2 most popular public bet of the night with 69% of the backers. Are oddsmakers playing the Manchurian Candidate?
With the way the Washington offense is rolling and with Chicago goaltender Anton Forsberg 'iffy' in net expect some goals. Plus, Chicago will have a fresh outlook after some radical line changes. Therefore stay away from the trap, and bet the total:
Pick: Chicago Blackhawks / Washington Capitals *Over 5.5