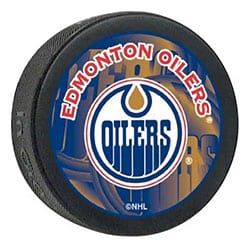 Overview
The Vancouver Canucks head into Edmonton to take on division rivals the Edmonton Oilers. The Canucks have dominated the Oilers over the past few seasons winning 13 of the last 19 meetings overall but things have been a lot closer in Edmonton where they have won just 3 of the last 6 meetings.
Head to Head Trends
Canucks are 13-6 in the last 19 meetings.
Under is 5-2 in the last 7 meetings in Edmonton.
Edmonton Oilers (+118)
The Edmonton Oilers are 7th in the Pacific Division 13 games out of 1st place so they're really going to have to turn things around if they're going to have any shot of making the playoffs. The Oilers had a rough start to the season losing their first 5 games although they did turn things around briefly winning their next 4 games but that didn't last long as they then lost 7 of their last 9. The Oilers are near the bottom of the league on offense averaging just 2.4 goals per game and what makes that even worse is that they are also near the bottom of the league on defense allowing 3.3 goals per game so not much going right in Edmonton right now.
Edmonton Oilers Trends
Oilers are 2-7 in their last 9 overall.
Oilers are 13-45 in their last 58 vs. Pacific.
Vancouver Canucks (-130)
The Vancouver Canucks are 3rd in the Pacific Division 3 points back of the 1st place Anaheim Ducks. This has been a great start to the season for the Canucks especially considering a that lot of people thought they would probably struggle this season. The Canucks have a pretty good offense averaging 2.9 goals per game but they are also allowing 2.9 goals per game on defense so with 12 wins in 18 games the numbers don't exactly matchup and usually this means a team has probably been kind of lucky. Another sign that the Canucks have been lucky is the fact that they have gone to extra time 4 times and won them all so if you just turn 2 of those wins to losses it would make the Canucks 10-8 which is probably closer to where they should be.
Vancouver Canucks Trends
Canucks are 8-3 in their last 11 overall.
Canucks are 35-16 in their last 51 games playing on 3 or more days rest.
Conclusion
Even though I feel that the Canucks have been more lucky then good this season I still like them over the Oilers in this one. The Oilers are just really struggling right now especially on defense so this is more of a fade the Oilers play then ride the Canucks.
Free Pick: Vancouver Canucks -130