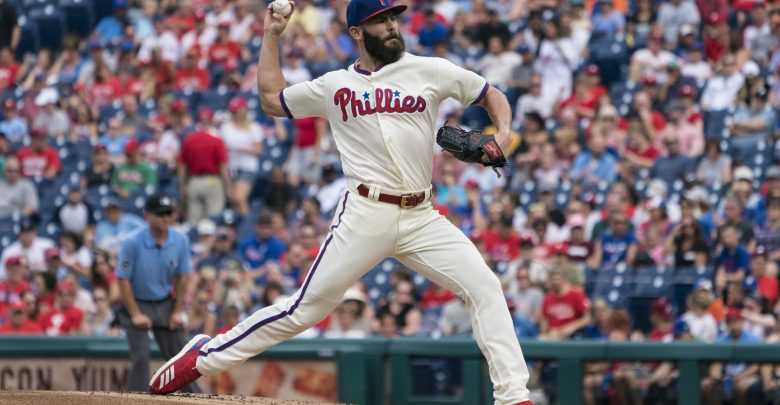 The Phillies offer one of the best values of Friday's Major League Baseball docket as they can be played for just PHI -134 at Toronto. Yes, the Blue Jays are riding a 3-game winning streak but that was against the Orioles which really doesn't count. Philadelphia sends Jake Arrieta to the mound in the August 24th MLB free pick after posting an ERA under 3.00 since June. The Phils' have lost 4 of 5, but need a win to stay in the NL East race so why no love from the oddsmakers?
Phillies Turn to Arrieta to Get Things Rolling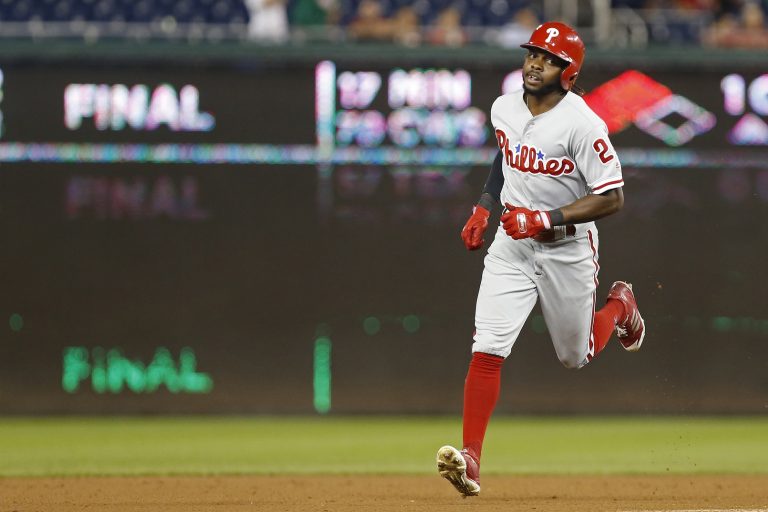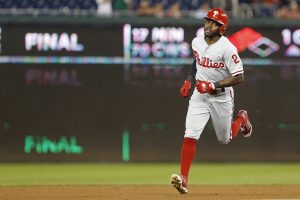 It's 'Players Weekend' in Toronto and the Phillies send Jake 'The Snake' Arrieta (9-8, 3.25 ERA) to the hill to try and catch Atlanta, who has built a 3 game cushion in the NL East. Arrieta has for the most part been great lately, allowing 2ER or less in 4 of his last 5 starts. Arrieta has allowed just 2 HR over his last 7 starts but did have a 5ER allowed outing two starts ago against San Diego. Arrieta was a great streak breaker in his time with Chicago and tonight he'll try to reverse the fact that the Phillies have lost 6 of their last 7 road games vs. a team with a losing record and have dropped 5 of their last 6 following a win (Philadelphia beat Washington 2-0 last night).
The Phillies actually haven't been bad offensively over their 3 game road trip in Washington. They put up 13 runs over the series but dropped 2 of 3 – being underdogs in each game. Nobody on Philadelphia's roster has ever faced Toronto rookie Ryan Borucki, but the Phillies have lost 6 of their last 8 road games vs. a LH starter. CF Roman Quinn is hitting the ball well with a .429 average over his last 5 games but only one other Philadelphia batter is hitting above .300 over the past 7 days.
Are the Jays Turning Into a Formidable Opponent at Home?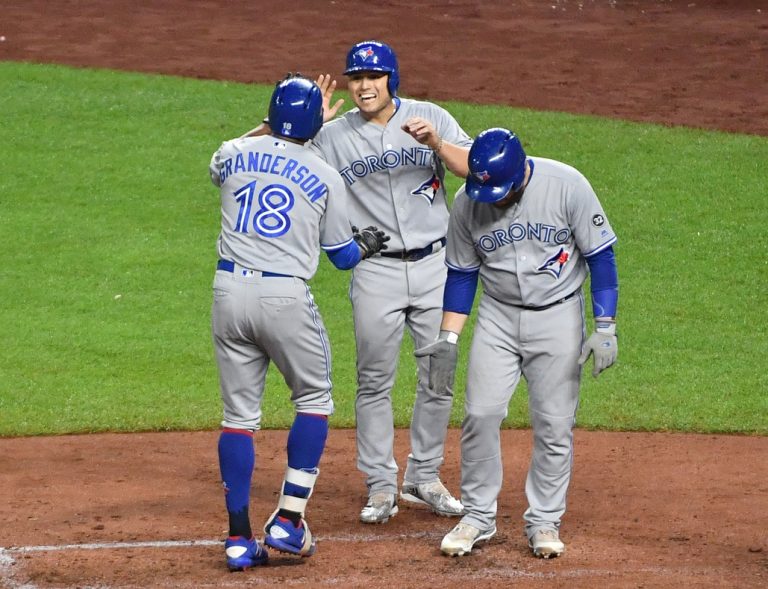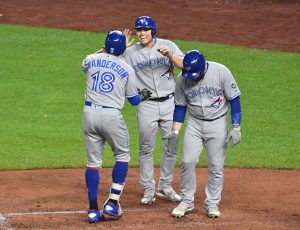 The Blue Jays have won four straight games at the Rogers Centre – granted three came against Baltimore but they've still put up 21 runs total in those contests dating back to a series finale win over Tampa Bay on August 12th. Kendrick Morales (.571) and Curtis Granderson are both on a roll over the past 7 games. Toronto could be a great bet in the August 24th MLB free pick as they have a collective .350 average (35-100) vs. Arrieta. Granderson is a solid play tonight as he's 10-32 (..312) with 3HR and 10 RBI in his career against Arrieta.
Toronto might need a lot of runs considering rookie starter Ryan Borucki (2-3, 4.27) takes the mound tonight. The lefty has posted three rough outings in a row, allowing 14 runs in 9.2 IP. The last time out against the Yankees Borucki couldn't even pitch out of the first inning, giving up 6ER over just 44 pitches. That being said, the Blue Jays are somehow 4-1 in Borucki's last 5 starts which is why Toronto has some value at +115 tonight.
August 24th Free MLB Pick Betting
As expected the Phillies are huge public favorites today (81%, #5 most popular pick of the day) with Arrieta up against the Blue Jays. Philadelphia needs a win as they are in the midst of a division race but they were underdogs in all three games in Washington and have to travel to the Great North. Arrieta will do his part, but expect the Philadelphia bats to be a bit sluggish. Therefore with a fishy line, a total bet is the play.
Free MLB Pick: Philadelphia Phillies / Toronto Blue Jays *Under*9