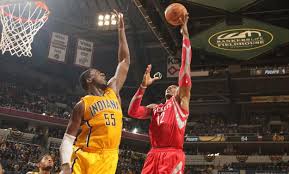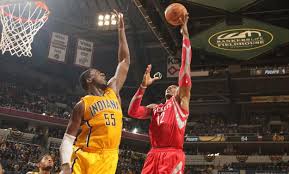 The Houston Rockets (35-15 Overall, 18-10 Away), who have been on-again off-again, play their fifth road game in nine days. Their hosts are the Indiana Pacers (24-22 Overall, 17-6 Home). The Pacers have won two straight. Our Houston plays Indiana NBA free pick offers the Rockets at -3.0 and an over/under of 228 points.
The Rockets have won two of their last five. On Jan. 20, Houston lost to Golden State 125-108. They beat Memphis 119-95 on Jan. 21. They then lost two straight with the first being to Milwaukee 127-114 and the second to Boston 120-109. They won their last game 123-118, which was played against the 76ers on Jan. 27. The Rockets are third in the NBA West and have gone 4-6 for their last ten.
The Pacers, who are sixth in the Eastern Conference, went on a three-game losing streak from Jan. 21 to Jan. 23, losing to the Lakers 108-95, Jazz 109-100, and Knicks 109-103. They then beat Minnesota 109-103 on Jan. 26 and Sacramento 115-111 on Jan. 27. Indian is 6-4 over its last 10 games.
Houston Rockets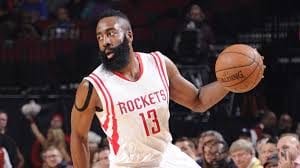 Shooting guard James Harden (29.1 PPG, 8.2 RPG, 11.6 APG) is the dynamo of this team. Although SG Eric Gordon (17.4 PPG, 42 FG%, 39 3PT%) has missed the last few games, it appears as if he'll play today. The frontcourt features three double-digit scorers, PF Ryan Anderson (13.7 PPG, 5.0 RPG), SF Trevor Ariza (12.2 PPG, 5.3 RPG) and center Clint Capela (11.7 PPG, 7.6 PPG). Houston's bench is solid as it contributes 37.9 PPG. That four more points per game than Indiana.
Indiana Pacers
SF Paul George (22.7 PPG, 5.9 RPG, 45 FG%), center Myles Turner (15.8 PPG, 7.4 RPG, 54 FG%) and PF Thaddeus Young (11.5 PPG, 6.1 RPG, 52 FG%) make up a potent frontcourt. PG Jeff Teague (15.7 PPG, 8.1 APG, 45 FG%) is a sound playmaker. Shooting guard Monta Ellis (8.3 PPG, 43 FG%, 30 3PT%) will try to make up for Robert Stuckey's (9.1 PPG) absence. Shooting guard Glenn Robinson III (5.9 PPG, 3.6 RPG, 43 FG%) will offer support.
Houston Plays Indiana NBA Free Pick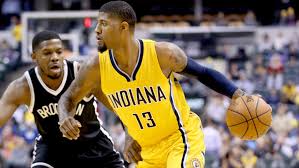 With Indiana missing Stuckey Houston and backup center Kevin Seraphin out, Indiana is a bit thin. The Rockets are scoring an average of 114.5 PPG while allowing 108.3 PPG, offering a PF/PA differential of plus 6.3. The Pacers are putting in 105.6 PPG while giving up 106.8 PPG for a PF/PA difference of minus 1.1 PPG. That gives the Rockets a sound advantage. Our Houston plays Indiana NBA free pick is the Rockets at -3.0. We're taking the over at 228.0
Houston Plays Indiana NBA Free Pick: Houston at -3.0 and over 228.0