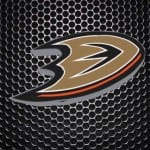 Overview
The Anaheim Ducks head up north to Minnesota where they take on the Wild. The Ducks have gotten the best of the Wild over the past few seasons winning 8 of the last 9 meetings overall and they have also done well playing in Minnesota winning the last 5 straight but before that they had actually won just 3 of 15.
Head to Head Trends
Ducks are 8-1 in the last 9 meetings.
Ducks are 5-0 in the last 5 meetings in Minnesota
Minnesota Wild (-145)
The Minnesota Wild are 4th in the Central Division with 81 points and are now firmly in a playoff spot which is almost a miracle considering how far back they were before the all star break. Since the break the Wild are are 17-4 and whats crazy about that is goaltender Devan Dubnyk has started all 21 games and I guess whats even more crazy is that he only allowed 33 goals over those 21 games. The Minnesota Wild have been one of the better home teams in the league over the past few seasons although this year they actually started out a little slow at home but they have picked things up of late winning 8 of their last 10 home games.
Minnesota Wild Trends
Wild are 17-4 in their last 21 overall.
Wild are 26-11 in their last 37 home games vs. a team with a winning road record.
Anaheim Ducks (+125)
The Anaheim Ducks are 1st in the Pacific Division with 91 points which is also tied with 5 other teams for 1st place overall in the entire NHL. When you look at the Ducks goals for versus goals against they really have no business being tied for 1st place overall. The Ducks have scored a total of 202 goals while allowing a total of 192 for a +10 goal differential. Now if you take the other 5 teams that are also tied for 1st place they have an average goal differential of +38. If you look for teams with a +10 goal differential or close to it they have on average of about 78 points so what does all this mean? It means that the Ducks are probably not as strong as they would seem and that they have been more lucky then good and that they will probably lose a lot of their close games from here on out.
Anaheim Ducks Trends
Ducks are 1-4 in their last 5 road games vs. a team with a winning home record.
Ducks are 1-4 in their last 5 after allowing 5 goals or more in their previous game.
Conclusion
I'm going with the Minnesota Wild over the Ducks in this one. The Wild have been the best team in the league since the all star break and they play good at home in general plus it's kind of in the numbers that the Ducks start to struggle and it looks like it's already started to happen as they have lost their last 3 in a row.
Free Pick: Minnesota Wild -145