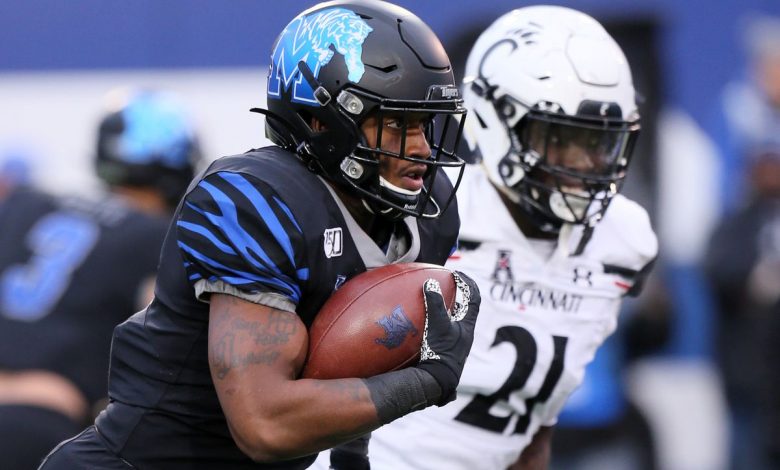 The early lean in the 2019 AAC Championship game free pick would have to be on Memphis even as -10 favorites. After all, the #17 Tigers already beat #20 Cincinnati 34-24 last week in the regular season finale. Last week's loss by the Bearcats cost them the chance to host this matchup, Cincinnati probably could have won that game (or kept it within a TD) if not for turnovers, does that give them the edge in the rematch?
Cincinnati Gets Their QB Back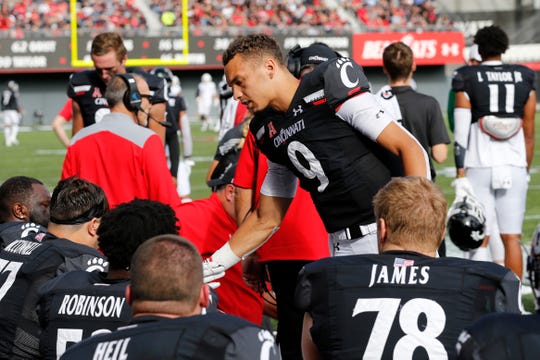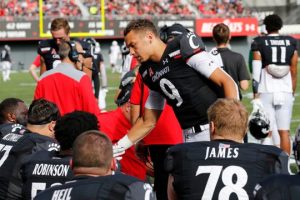 Despite the 2 INT and 3 fumbles (1 lost), Cincinnati kept things close with Memphis for most of last week's game, falling behind by more than 10 points just twice. Even more impressive is that the Bearcats kept things manageable despite going with redshirt freshman Ben Bryant. The Bearcats essentially cashed in last week for this week, sitting 2-year starting signal caller Desmond Ridder to rest his shoulder.
Of course the big question is just how healthy Ridder really is. That shoulder injury held him to a total of just 140 yards passing in the two games prior. Michael Warren II did have a big week in the first game vs. Memphis, toting the rock 21 times for 122 and a score. It was Warren's 8th score in the last 5 games.
The biggest boost that Cincinnati brings into the 2019 AAC Championship game free pick is the fact that their defense was effective last week vs. Memphis' high powered offense. Yes the Tigers put up 34 points, but they had posted 42+ in each of the 5 games prior. Memphis had some big plays, but overall the Bearcats minimized the damage in their opponents potent passing attack.
Memphis Has the Intangibles Edge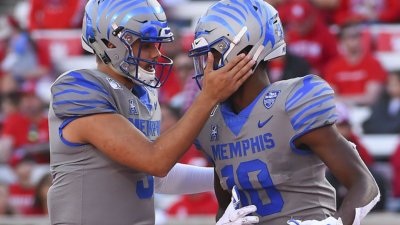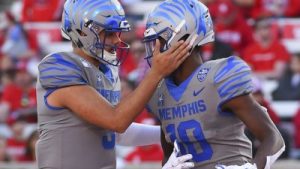 The Tigers have a big edge being at home in the 2019 AAC Championship game free pick. There bigger advantage could be with familiarity of the situation however. Mike Norvell has his team in the AAC Championship for the 3rd straight season, losing to UCF the last two years despite having leads in both games. A win over Cincinnati also likely puts Memphis into a New Year's Six bowl game, the Cotton Bowl.
Tigers QB Brady White has experience in the AAC championship game, going 17/29 for 178 yards last year vs. UCF. White was somewhat corralled last week against Cincinnati, going 15/26 for 233 yards and 2/1. Not a bad day, but this is the architect of a top 25 passing attack and a top 10 scoring offense on the season. One major bright spot for Memphis is that Cincinnati didn't seem to have an answer for WR Damonte Coxie last week as he hauled in 6 catches for 145 yards and a score. Coxie has 6 TD catches the last 4 weeks.
Does Memphis simply have too many weapons and motivation for Cincinnati to keep this one close? If for some reason the Tigers air game does stall, they have a great RB in freshman Kenneth Gainwell who is nearing in on 1,400 yards rushing. The total for this one is 59.
2019 AAC Championship game free pick
Cincinnati looked decent last week with a freshman QB under center but Bryant accounted for all 3 of the Bearcats' turnovers (2 INT, 1 fumble). Ridder is a bit more game – manager, but it's also going to be tough for the Bearcats to travel to the Liberty Bowl for the 2nd straight week. That being said, 10 points is a lot when facing a team on back-to-back weeks. The Tigers are due for their AAC championship in their 3rd appearance, but Cincinnati isn't going down without a fight.
Pick: Cincinnati Bearcats +10