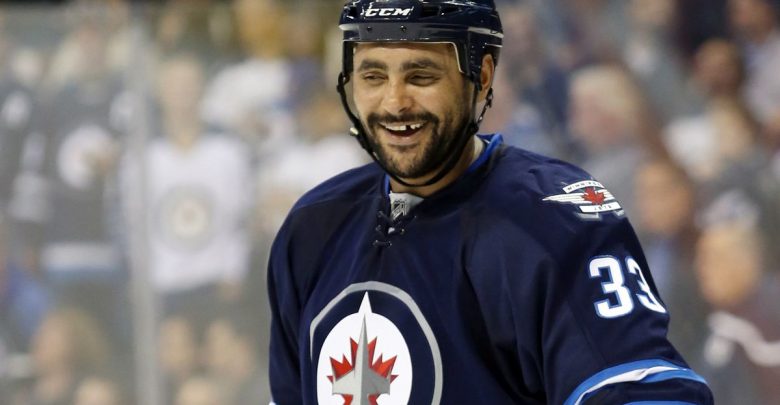 The Winnipeg Jets were able to close the gap on the St. Louis Blues in Game 3, and are looking to even up the first-round series in Game 4. Road teams have won all three games in this series so far, and the Blues currently have a 2-1 series lead.
Both teams finished the regular season with 99 points, and there is not much separation between these Central Division rivals.
St. Louis was able to win a pair of one-goal decisions in the first two games of the series, but they looked shaky on Sunday night. The Blues won the series opener by a score of 2-1, and then took Game 2 by a score of 4-3. Winnipeg bounced back in Game 3 and broke the game open with a 6-3 victory.
St. Louis wants to slow the game down, while the Jets hope to turn this into a fast-paced affair. The Blues are -150 over the Jets in game four of the series.
Jets Offense Finally Breaks Through
The Winnipeg Jets looked frustrated on offense through the first two games of the series, but they found their rhythm in Game 3. Winnipeg averaged 3.29 goals per game during the regular season and was deadly on the power play.
Blake Wheeler had 71 assists and 91 points during the regular season, but it has been other players who have stepped up so far in this series.
Defenseman Dustin Byfuglien has plenty of playoff experience and has tallied four assists and five points through the first three games. Patrick Laine leads the team with three goals, and Kyle Connor has chipped in with a pair of them. There is no doubt that the Jets are going to have to win this series with their offense.
Binnington Needs A Bounce Back
St. Louis goaltender Jordan Binnington earned the right to be in net as a rookie for this series, but he showed some jitters in Game 3. Binnington has posted a 3.36 goals-against average through the first three games, which is much higher than his regular-season mark.
The Blues could also turn to Jake Allen in net if needed, as he also had a great season. St. Louis can't allow the Jets to get going on offense again in Game 4.
Vladimir Tarasenko has been known to be an assassin in the postseason, but he has just one goal through the first three games. Defenseman Alex Pietrangelo leads the team with four assists and four points so far and has been a catalyst for the terrific power play of the Blues.
St. Louis knows that it can't try to outscore the Jets in this series, but they have some talent to score some goals.
Blues Take 3-1 Series Lead
A home team has yet to win in this series, but that is going to change in Game 4. The St. Louis Blues know that this is a must-win game for them, and they will come out ready to go.
Look for the Blues to slow this game down, and win another low-scoring affair. Bet the St. Louis Blues -150 over the Winnipeg Jets in Game 4 of the series.