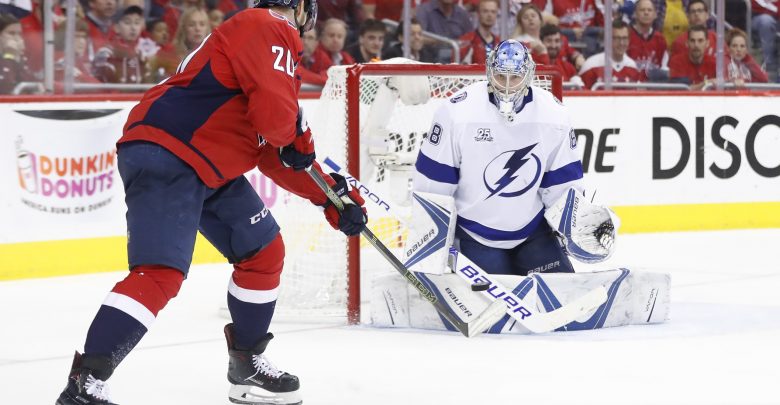 Game 7 of the Eastern Conference Finals is upon us and both Washington and Tampa Bay have their upsides – as well as their downsides. The Lightning are at home, which gives them a major advantage and is why oddsmakers have set them as -140 tonight. Home ice isn't everything though. Washington won Games 1 and 2 at the Amalie Arena and played a tight contest in losing just 2-3 in Game 5. Is there more pressure on the favored Lightning in the May 23rd NHL playoffs free pick or is it the Capitals than cannot afford another failure?
Caps Could Have Had This Wrapped Up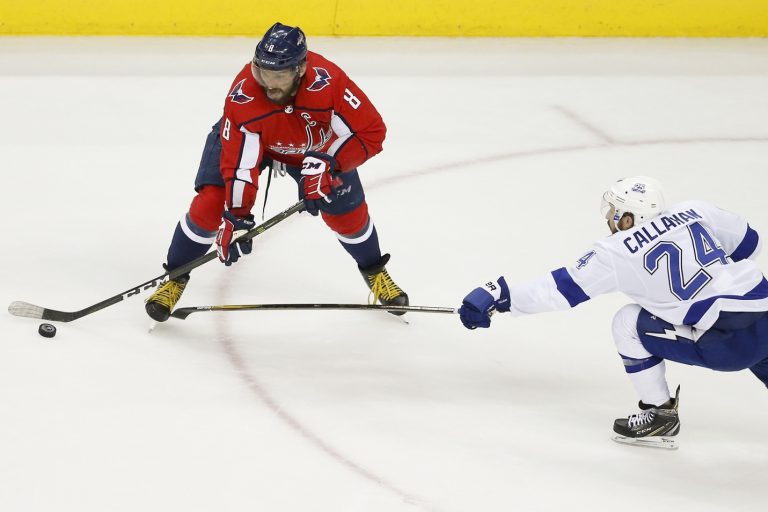 Washington is in a great spot – win and you're in your first Stanley Cup Finals since 1998. Then again, the Caps know that they blew a huge opportunity in going home up 2-0, only to drop 3 straight contests to find themselves on the brink of another wasted season. One bright spot is that the Caps did not accept their fate and instead earned a convincing 3-0 win in Game 6 to force the May 23rd NHL playoffs free pick elimination game. Washington's Alex Ovechkin is calling this the biggest game of his life – but are they going to let that pressure get to them in front of a hostile crowd.
The Caps need to look no further than their wins in Game 1 & 2 to find confidence for tonight. The Caps outscored Tampa Bay 10-4 in those games, frustrating the Lightning into just 21 shots in Game 1. Washington used a similar physical approach to upend Tampa Bay 3-0 in Game 6, allowing only 24 SOG. G Braden Holtby was was outstanding in that contest, notching the shutout. He had allowed 3+ goals in the three losses prior, each time while facing less than 27 shots. Which version of Holtby shows up tonight is going to be the game changer in Game 7.
Tampa Bay Has Been Here Before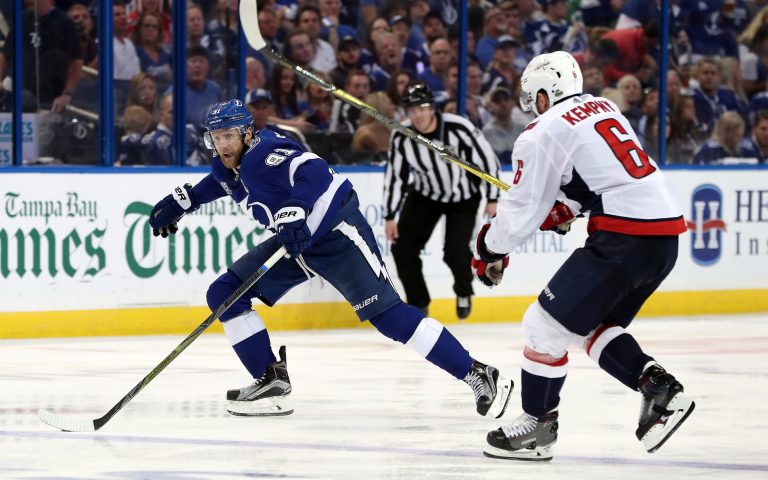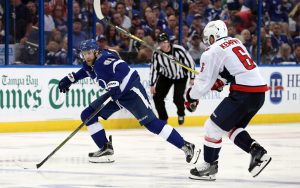 There's nothing quite like a Game 7 in sports but Tampa Bay may have a ho-hum attitude towards tonight. Mind you, that's a good thing since they have the experience of playing in Game 7 of the Eastern Conference Finals what is now the third time in the last 4 years. They won in this spot over the Rangers in 2015 before dropping the Stanley Cup to Chicago that year. In 2016 the Lightning dropped the decisive game as Pittsburgh went on to take the Championship. No team in the NHL has more playoff wins in the last 4 years than Tampa – a strong feat considering they didn't even make the postseason last year.
Andrei Vasilevskiy has been a strong point in net for Tampa Bay despite the fact that he's getting absolutely pelted, facing 35+ shots in four of the last five games. The results have been stellar though, especially in the last 3 games where the goaltender has surrendered only 6 goals total. Vasilevskiy should be strong again tonight in the May 23rd NHL playoffs free pick which favors the 'under' 5.5 that oddsmakers have set.
May 23rd NHL Playoffs Free Pick Betting
The biggest factor to consider tonight is if the Caps are prone to their previous plights or 'new year, new team.' The numbers don't really favor the Caps when you look at their history – which is 4-11 in Game 7's including 1-3 on the road. The Caps are 6-0 in elimination game's that aren't Game 7 however so there is some hope there. The truth is that Tampa just has too much experience too let the emotions get to them. They'll have an insane home crowd behind their backs tonight and a goaltender who has been a brick wall. The Lightning didn't take Washington seriously in Games 1 or 2, but they will tonight.
Free Pick: Tampa Bay Lightning -140