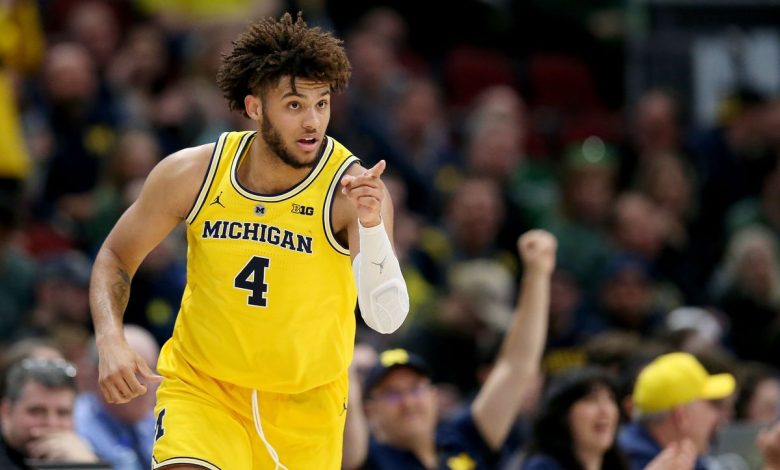 The Wolverines are on a surge heading into the February 16th Indiana at Michigan free pick as they have won 4 of the last 5. Juwan Howard's team is on the verge of climbing to .500 in conference play which they can accomplish with their 7th straight win over Indiana on Sunday.
The Hoosiers are coming off a convincing 12 point win over Iowa on Thursday, but that was in Bloomington. Indiana has gone just 1-5 on the road this season. What's worse for IU is that in the last four losses to the Wolverines, the Hoosiers haven't put up much of a fight as each defeat was by at least 11 points.
Can Hoosiers Solve Their Road Woes?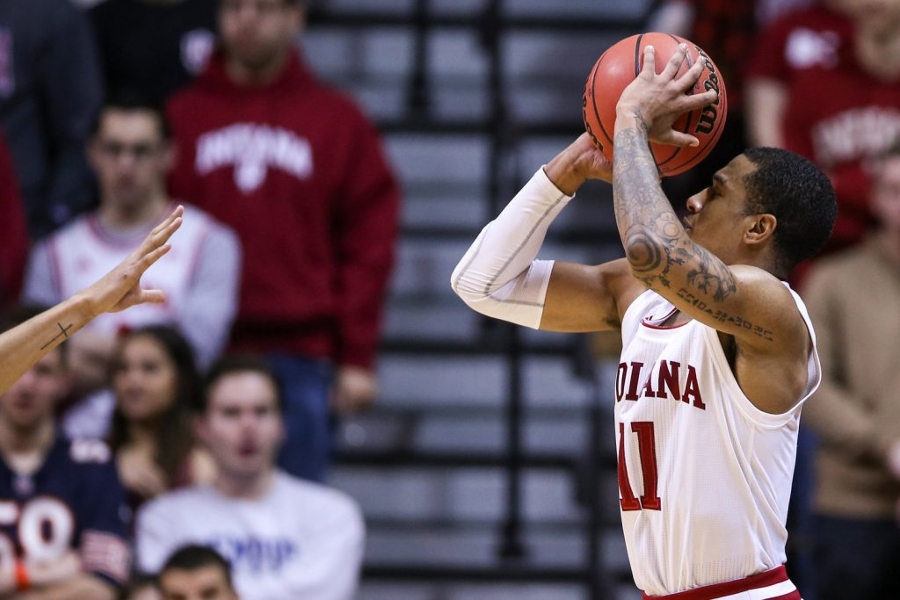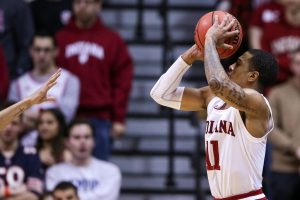 The Big 10 is absolutely stacked this season and Indiana having a 1-5 record in road conference games is no surprise. Those defeats have come in some pretty tough places to play as well at Wisconsin (64-84), Maryland (59-75), Rutgers (50-59), Penn State (49-64), and Ohio State (59-68). The bad thing for IU heading into the February 16th Indiana at Michigan free pick is that a) there are some pretty hefty losses mixed in there and b) the Wolverines are solid at home too.
Indiana has found the scoring to contend with a Michigan team averaging over 75 ppg. Devonte Green shot 7-11 from three point range Thursday vs. Iowa as the Hoosiers scored an 89-77 win. Trayce Jackson-Davis also has at least a dozen points in 6 of the last 7.
Is Indiana starting to get a complex about facing the Wolverines? UM swept the series last season and their two wins came by a total of 34 points. Indiana hasn't scored a win over Michigan since February of 2016 (although the teams didn't play in 2018). Does such a long losing streak actually give Indiana more motivation on Sunday?
Wolverines Try to Keep Streaking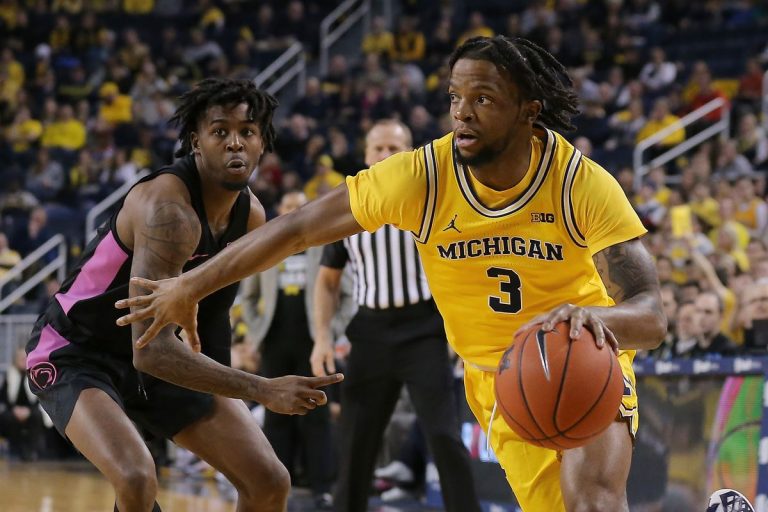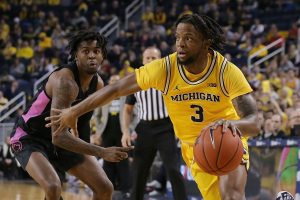 It's been a year of ups and downs for Michigan. The Wolverines rose up the rankings with big wins over teams such as Gonzaga and North Carolina before going on a skid where they dropped 5 of 6. UM seems to be back on a high note with wins in 4 of the last 5 including against Rutgers in New York and at home vs. Michigan State.
Michigan is at home on Sunday and they are a decent 9-4 at the Crisler Center this season. That being said, the Wolverines just dropped a 58-61 contest to Ohio State in Ann Arbor on February 4th. Michigan has also lost home games to Illinois and Purdue during conference play this year.
the Wolverines should be able to put up some points in the February 16th Indiana at Michigan free pick. The Hoosiers have allowed 74+ in 3 of the last 5 while UM has scored 77 or more in 3 of 5.
February 16th Indiana at Michigan Free Pick
8 points does seem like a lot in this one, but Michigan has been absolutely dominant vs. Indiana in recent memory. The Hoosiers have the shooting to contend in this one and Archie Miller would be smart to take some lessons from huge road beatings suffered in conference play this season.
Pick: Indiana Hoosiers +8