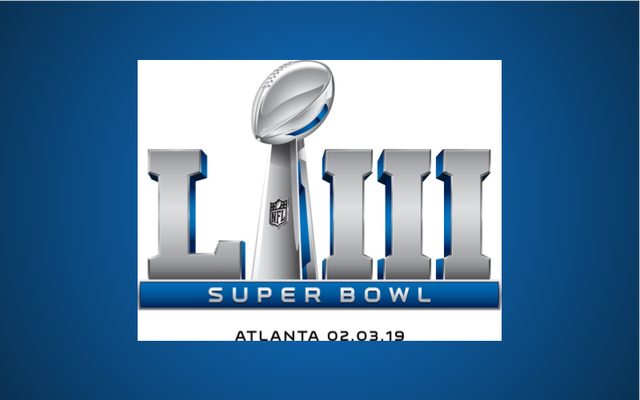 After a pair of compelling conference championship games, the Patriots and Rams have a lot to live up to in the Super Bowl. Fortunately, eight of the last 11 Super Bowls have been one-score games, so the odds are good that we get another close and compelling game in Atlanta Sunday night. The Patriots are currently listed as 2.5-point favorites.
The Patriots will be going after their sixth Super Bowl title of the Bill Belichick era. Tom Brady has been the quarterback of the previous five wins, winning Super Bowl MVP four times. New England is also in the Super Bowl for the third straight season and fourth time in the last five years, giving the Patriots a wealth of Super Bowl experience on their sideline.
On the other side, the upstart Rams are lacking both Super Bowl experience and experience in general. They have a third-year quarterback and a second-year head coach who's younger than some of the players. Of course, that lack of experience hasn't stopped them from going 13-3 or winning two playoff games, so they'll have no fear against the veteran Patriots.
The Variables
For the Rams, success in the Super Bowl could hinge on a couple of unpredictable variables. The first is Todd Gurley, who's usually quite reliable. However, despite a short touchdown run, he was a non-factor in the NFC Championship Game with four carries and one catch. Gurley missed time late in the regular season due to an injury, but he insists he's healthy and ready for a big game. While C.J. Anderson has been better than expected in the backup role, the Rams need Gurley to be at his best.
New England's defense has allowed a total of 60 yards rushing in their two playoff games, so they've given extra attention to stopping the run. Despite the great numbers Jared Goff has put up this season, he needs the Rams to run the ball effectively and set up play-action in order to be at his best. If Gurley and Anderson can't get it going on the ground, Goff may not be able to deliver the kind of performance he needs for Los Angeles to win.
Near Perfect
New England had a few hiccups during the regular season, but they've been near perfect in their two playoff games. They've scored early in games, they've scored touchdowns when they've reached the red zone, and they've kept Brady on his feet, not allowing any sacks in two games. It's important to keep in mind that they beat two teams that went 12-4 during the regular season, so they've found a way to beat two quality teams.
More importantly, the Patriots haven't put everything on Brady's shoulders. Sony Michel has rushed for 242 yards over the last two games. The likes of Julian Edelman, Rob Gronkowski, and James White, Brady's most trusted receivers, have also shown up and played at a high level during their two playoff wins, which bodes well heading into the Super Bowl.
Same Old Story
This game figures to follow a script we've seen before. Brady and company are no doubt still upset about last year's loss to the Eagles, so they will pay extra attention to the small details, which is a Belichick specialty in the first place. Those little things will end up making a big difference against the younger Rams. Bet on the Patriots winning and covering the 2.5-point spread in Super Bowl 53.