NFL Picks
San Francisco 49ers vs. Jacksonville Jaguars Betting Preview for Week 10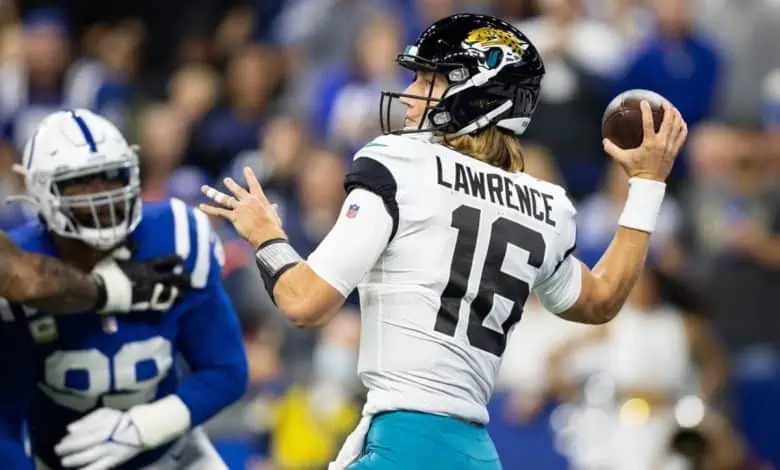 A pair of Super Bowl contenders will meet up in Jacksonville this weekend as the Jaguars are set to host the San Francisco 49ers. This is a matchup of two teams heading in opposite directions, but both teams are still loaded with talent. 
San Francisco comes into this game with a record of 5-3, and they are currently sitting on top of the NFC West Division. That record doesn't tell the whole story though as this 49ers team has currently lost three straight games. 
Jacksonville comes into this game with a ton of momentum as they have ripped off five wins in a row. The Jaguars are now sitting at 6-2 on the year, and they have taken over complete control in the AFC South Division. 
The 49ers are three-point betting favorites on the road in this game set to take place on Sunday afternoon. 
49ers Searching For the End Zone
All of a sudden it looks as if the San Francisco 49ers can't score on offense, and injuries have definitely played a role. San Francisco has scored just 17 points in three straight games, and that's not going to get the job done. 
Running back Christian McCaffrey does have 652 yards for nine touchdowns this season, but other teams are now loading up to stop him. There is pressure on Brock Purdy to deliver at quarterback, and he hasn't exactly held up his end of the bargain. 
This 49ers defense remains strong, and they are going to be coming after the Jaguars in this game. If San Francisco can force some turnovers then it will help this offense get things back on track. 
Jaguars Winning in Many Ways
The overall stats for the Jaguars don't look that impressive, but this team just continues to find a way to win. Jacksonville has scored 24 points per game this season, while holding opponents to less than 20 points per game. 
Quarterback Trevor Lawrence is having a big season for the Jaguars as he has thrown for 1,935 yards this season. It has been running back Travis Etienne Jr. that is really carrying the offense though as he has 583 rushing yards and seven touchdowns. 
The Jaguars just completely shut down the Pittsburgh Steelers in their most recent game, and this defense will continue to be aggressive. Look for Jacksonville to try to shut down the run first so that they can then pressure Purdy. 
Jags Remain Red-Hot
The San Francisco 49ers might be the best team in the NFL when healthy, but they just aren't at that point right now. San Francisco is missing some key weapons on offense, and that will allow this Jaguars defense to get some big stops. 
There doesn't seem to be anyone that can stop the Jaguars at this point in time, and they are going to use their rushing attack to win this game. Jacksonville is a team to watch out for in the AFC and they will get a huge win in Week 10. 
Bet the Jaguars moneyline in this game as they are going to stay red-hot by pulling off a small upset win in this game.