Free Expert Sports Picks
NFL Picks
Dallas Cowboys at Pittsburgh Steelers Betting Preview
The 2021 NFL preseason slate kicks off Thursday night with the Dallas Cowboys and Pittsburgh Steelers playing in the Hall of Fame Game in Canton, OH.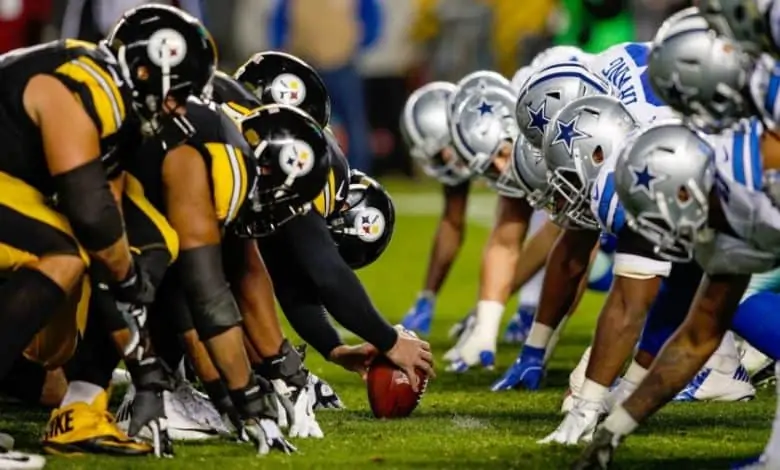 Football is back, with the NFL preseason returning after a one-year hiatus due to the COVID-19 pandemic. The 2021 NFL preseason slate kicks off Thursday night with the Dallas Cowboys and Pittsburgh Steelers playing in the Hall of Fame Game in Canton, OH.
The kickoff is at 8 p.m. EST at Tom Benson Hall of Fame Stadium and can be viewed nationally on FOX. Pittsburgh is a consensus 2-point favorite according to those sportsbooks with preseason odds. The over-under for total points is 32.5.
What to Know – Dallas Cowboys
The Dallas Cowboys are coming off a 6-10 season in head coach Dan McCarthy's first season and missed the playoffs for the third season in a row. Cowboy's quarterback Dak Prescott suffered a gruesome season-ending ankle injury in Week 5 of the season. Dallas has an over-under for win total set at 9.5 this season.
Prescott isn't expected to see any action tonight as he battles a shoulder injury he sustained during the first week of camp. Backup quarterback Garrett Gilbert and Ben DiNucci should see most of the action, with Gilbert having the most NFL playing experience.
The Cowboys' offense will be one of the best units in the NFL this season if Prescott is healthy. It is the defense that Dallas fans will have their eyes on in the preseason.
Dallas had the fifth-worst scoring defense in 2020, surrendering 29.6 points and 386.4 yards per game. The Cowboys brought in Super Bowl champion defensive coordinator Dan Quinn, drafted six defensive players in the 2021 NFL Draft, and signed veteran safety Keanu Neal.
What to Know – Pittsburgh Steelers
The Pittsburgh Penguins aims to make one run playoff run with 39-year old quarterback Ben Roethlisberger leading the offense. The Steelers were 12-4 last season and lost to their rivals, the Cleveland Browns, 48-37 in the Wild Card round. Pittsburgh's over-under win totals for 2021 is currently at 8.5.
It is doubtful that we see anything from Roethlisberger tonight, given his age and injury history, and you already know what Big Ben brings to the table. Backup guys like Joshua Dobbs, Dwayne Haskins, and Mason Rudolph are potential quarterbacks that will share tonight's game action.
Pittsburgh fielded the number-one ranked rushing defense in the NFL last season and will have another stout defensive unit this season. Even if the Steelers don't play many of their veteran stars on defense tonight, expect head coach Mike Tomlin to still be aggressive with his play-calling.
First-team All-Pro linebacker TJ Watt won't be suiting up Thursday night as he hasn't shown up to camp yet. Watt has held out during camp as he and the Steelers talk about a contract extension with the team.
The Pick is In
While fans won't see many star players tonight, it is still a joy to have football back on in our living rooms. Pittsburgh's experience at quarterback, along with a solid defense, gives the Steelers the edge in this one. Dallas has the pieces for a turnaround season, but it will take some time for the Cowboys to figure things out on defense.
The Pick: Pittsburgh Steelers -2