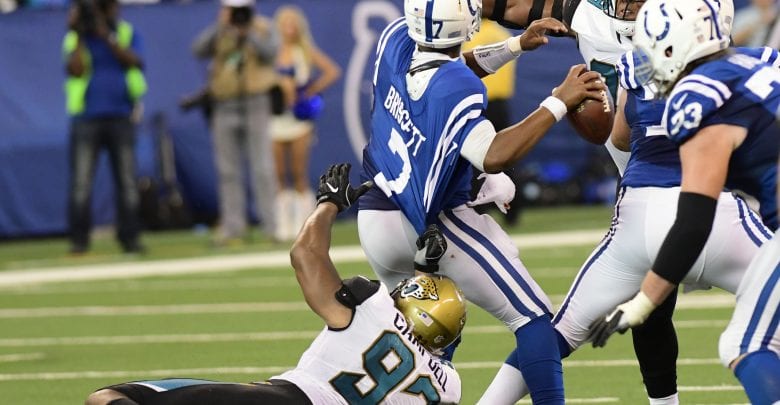 There's some crazy line movement in the NFL Week 9 free pick as the Jaguars have gone up to -6.5 favorites after opening at -3. The public is split exactly 50/50 on this game as fans aren't fully sold on Jacksonville despite their 4-3 start. Cincinnati squeaked out a 24-23 win last week against the Colts while the Jags are fully rested after a bye week.
What is Shifting the Line Movement?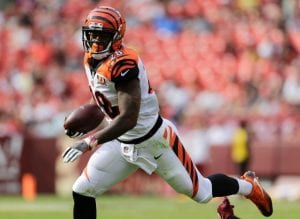 The Bengals started off the season 0-3 but have won three of four since then. Two wins were at home, last week versus the Colts and a 20-16 win over Buffalo in week 5. The only road victory that Cincinnati has on the year is a 31-7 romp – but it was against Cleveland so that might not count. Despite the win over Indianapolis last week, the Bengals offense was icky. Cincinnati ran for just 58 yards last week and threw for only 218 against a Colts team that is 31st in the NFL in total yards allowed.
The Bengals offense has been a major area of concern this year as they rank 30th in total yards, 30th in rushing, and 22nd in the passing game. QB Andy Dalton has thrown 5TD but 4INT the last three games and today he'll be up against a Jacksonville squad that is 6th in the NFL in total yards allowed and #1 against the pass.
Could you guys take it easy on us today please? I don't think I can handle 10 sacks and 7 interceptions

— Alex Glueck (@aglueck17) November 5, 2017
Which Jacksonville Squad Do We Get?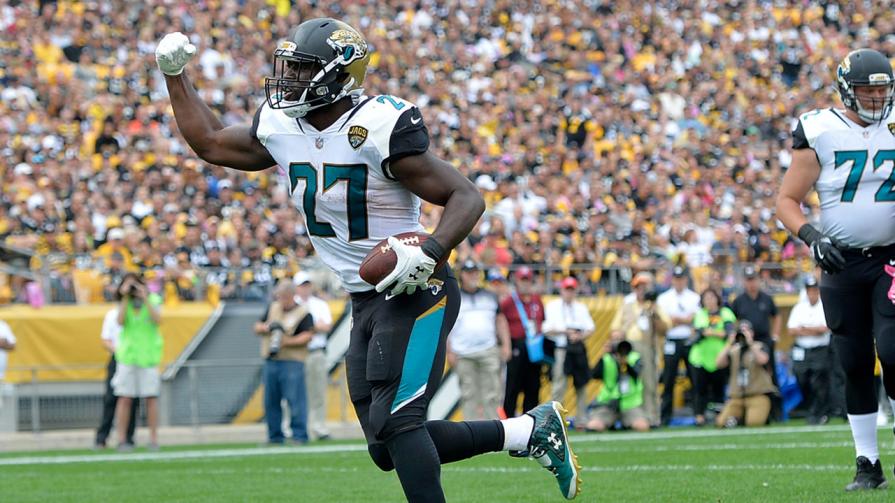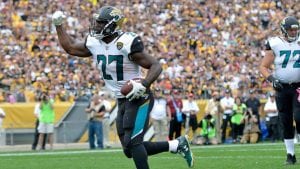 One of the biggest worries about betting on Jacksonville is that when they're good, they're great – but when they're bad they really stink it up. The Jags have posted dominating wins this year such as a 29-7 beatdown of Houston in the season opener in which they had 10 sacks and a 30-9 win in Pittsburgh where they picked off Ben Roethlisberger 5 times. Unfortunately for the NFL week 9 free pick, the Jaguars are a worse bet at home. They've lost by 21 to the Titans and were upset by the Rams 17-27 at EverBank Field. Their one 'home' win was a 44-7 victory over Baltimore…in London.
The Jags do have the talent to get things done today. They sport the NFL's #1 rushing offense and rested Leonard Fournette two weeks ago. Jacksonville also had the bye last week so they should be ready to roll. The Bengals do sport a solid defense however, ranking 5th in the NFL in total yards allowed, 4th against the pass, and 9th in points against.
We're not the only ones back in teal. #CINvsJAX

⚡️ "#ForeverTeal Game Day"https://t.co/qWApNW4Utz

— #Sacksonville (@Jaguars) November 5, 2017
NFL Week 9 Free Pick – Betting
If the NFL week 9 free pick was a trap game, the line wouldn't have moved as much as it did. Jacksonville's home history is a bit concerning, but perhaps this game really has blowout potential written all over it. The Jags have one of the best defenses in the league and can limit their offensive inefficiencies in the passing game by relying on the running game. Jacksonville is rested after a bye week and should dominate on both sides of the ball.
Pick: Jacksonville Jaguars -6.5