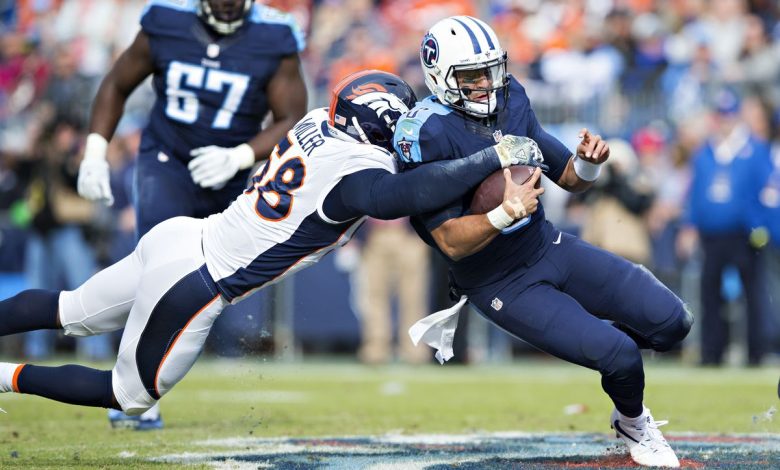 If Tennessee was supposed to win this game, then the NFL week 6 Titans at Broncos free pick would be scary. Instead, Mike Vrabel's team is looking like a good wagering option as a +1.5 favorite on Sunday because they seem to always win the games they're not supposed to. The Broncos have had their struggles this year, but they finally got their first win last week. Does that momentum give Denver the edge at home?
Titans Hope for Diverse Offensive Attack – Or Any Offensive Attack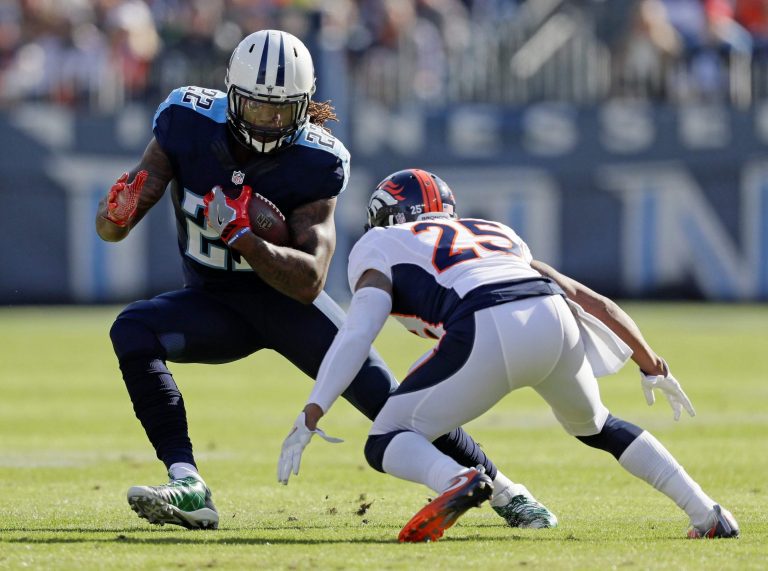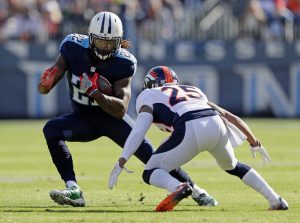 Tennessee has been favored in all three of their losses this season and underdogs in both of their wins. The defeats include a 17-19 home loss to Indianapolis, 7-20 at Jacksonville, and 7-14 at home against Buffalo last week. One thing is very evident in those losses – Tennessee has a hard time scoring.
Then again, when you think the Tennessee offense is trash heading into the NFL week 6 Titans at Broncos free pick that's just when they explode and show their potential. Tennessee scored 43 points in the opener against Cleveland behind three Marcus Mariota TD passes and went to Atlanta and won 24-10 in week 4 as Derrick Henry had a 100 yard day on the ground. Denver has a top 5 pass defense though and held Phillip Rivers to just 211 passing yards last week on 48 attempts.
The total for Sunday's game is just 41 as the Titans defense has held their own as well this season. None of Tennessee's five opponents have scored more than 20 points this season and three have been held to 14 or less. The Titans are solid against both the run (10th) and the pass (14th) which doesn't bode well for a struggling Denver offense.
Have Broncos Found Winning Formula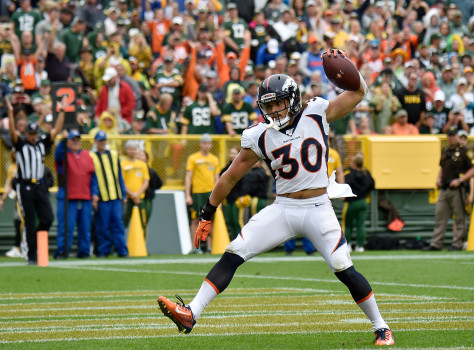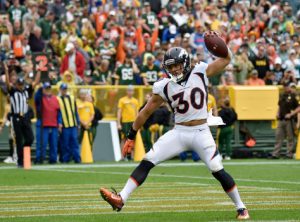 It was an atrocious start to the season in Vic Fangio's first year with Denver as the team began the year 0-4. There were definitely some winnable games in there though including 2 point losses to the Bears and Jaguars. The Broncos finally learned how to put 4 quarters together last week, going to LA and beating the Chargers 20-13 as 4 point underdogs.
The good news for Denver ahead of the NFL week 6 Titans at Broncos free pick is that they've actually put a couple solid offensive games together in back-to-back weeks. They've done it in a diverse way too as Joe Flacco threw for over 300 yards in a 24-26 loss to Jacksonville and then Philip Lindsay ran 15 times for 114 yards last week vs. the Chargers. Denver actually has a top 20 offense which seems crazy after they didn't score more than 16 points in any of the first three games.
It's also kind of astounding that the Denver defense is 7th in total yards. This is a unit that allowed 269 yards rushing at home to the Jaguars in week 4. Can Henry emulate Leonard Fournette's performance in that game? Denver is also 10th defensively in points allowed, even though 3 of their 5 opponents have scored 24+.
NFL Week 6 Titans at Broncos Free Pick
63% of public bettors actually like the Titans on the road in this one. Denver is a bit underrated as two of their losses have come on their opponents last play which was both of the losses at Mile High Stadium this season. If the Broncos want to try and save their season, wins like this one are mandatory.
Pick: Denver Broncos -1.5