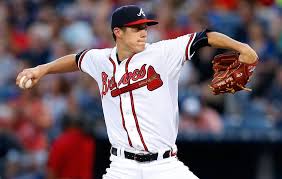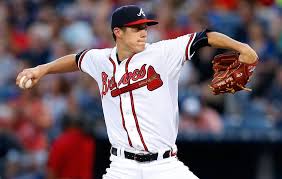 We've got a winning MLB pick on the Miami (42-39) at Atlanta (28-53) game, which will be played tonight, July 3 at 8:05 pm. Miami sits in third in the NL East, while Atlanta is not only last in the same division, but they also have the worst record in the entire league. It's true that the Braves are the home team and in most cases that fact could be seen as a positive. But Atlanta has the worst home record in MLB as it sits at 13-33. (They are
actually better on the road at 15-20.)
Although this is a home game for the Braves, it's being played at Fort Bragg, NC in honor of the Fourth of July. This is the first major professional sports event at an active US military base. A special 12,500-seat ballpark has been constructed for the event. Plus, prior to the game, players will visit with troops at Fort Bragg. So, perhaps the change of venue and some Fourth of July inspiration from the troops will give the Braves a boost.
Pitching Matchup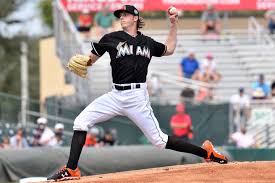 In our winning MLB pick, the pitching matchup offers the Marlins a draw at best. Adam Conley (4-5, 3.90 ERA) starts for Miami. This season against the Braves, he's 1-1. On May 27, he lost 4-2 and on June 22, he won 3-0. In his last start against Detroit, he gave up 5 runs and lasted just 4.1 innings in a 7-5 loss.
For Atlanta, Matt Wisler (3-7, 4.14 ERA) will start. He lost his last start 3-5 against Cleveland on June 28. Prior to that loss he won his last two, 4-3 versus the Mets and 7-2 against the Reds. Prior to those two wins, he was on the losing end of four straight. However, his last start, which was a loss, was solid. He gave up just 6 hits, 2 ER, and 2 BB. In that game, he struck out 9 over 6.0 IP.
Hitting Advantage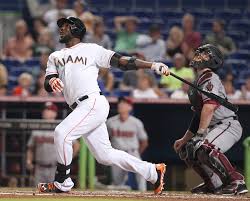 For Miami, Marcell Ozuna (.316 BA, 47 RBI, 17 HR) will need to do some damage. In their one win against the Braves this weekend, he went 4 and 6 with 1 homerun. The other two games he's struggled. Ichiro Suzuki, who has the potential to be a difference-maker, has struggled lately. In his last 31 at bats, he's had 9 hits for a .290 BA over that time. Not bad except Ichiro had been batting .353 until this run, and now he's batting .338. Christian Yelich (.310 BA, 39 RBI, 6 HR), with 22 doubles, has great potential to drive in some runs in this game.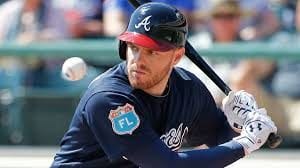 For the Braves the question is who's going to generate their offense? They lack consistency in their line up and have very few reliable run producers. Freddie Freeman (289 BA, 31 RBI, 14 HR) is their most prolific RBI man. Nick Markakis (.257, 47 RBI, 2 HR) has been generating some good swings as of late, going 8 of 25 in his last seven games and hitting .286. If he can continue to perform well tonight, that could result in some much-needed runs.
Our Winning MLB Pick
Here's our winning MLB pick for the game that features the Miami Marlins at the Atlanta Braves at Fort Bragg, NC. The run differential for the Marlins is -9, while the Braves bring a -98 RD. With that stat in mind and Miami's potential to score some runs, we pick the Marlins at -144. Also, take the under at 9.0.
Winning MLB Pick: Miami Marlins and under 9 runs