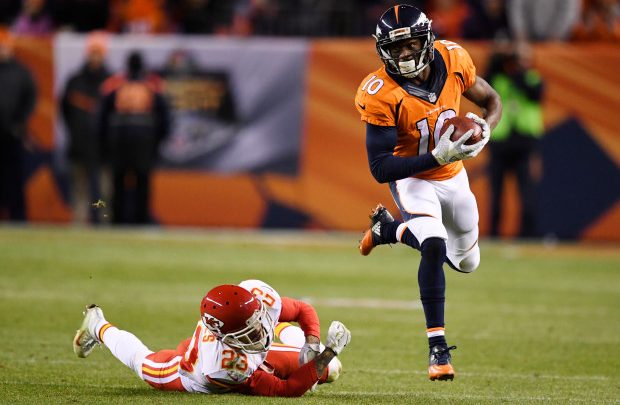 The NFL Week 4 MNF O/U free pick has a boat load of points expected as oddsmakers have set the total at 53.5. Kansas City's offense has been nothing short of dynamic as they've put up 38+ points in each of their 3 games this season. Patrick Mahomes and company come in to Mile High Stadium tonight against a Denver defense that has been on the solid side, ranking 11th in the NFL in yards allowed per game. Does KC continue to break records with their offensive performance or do the Broncos shut down the Chiefs as home dogs (DEN +3.5) tonight?
Can the Chiefs Possibly Keep This Offensive Success Going?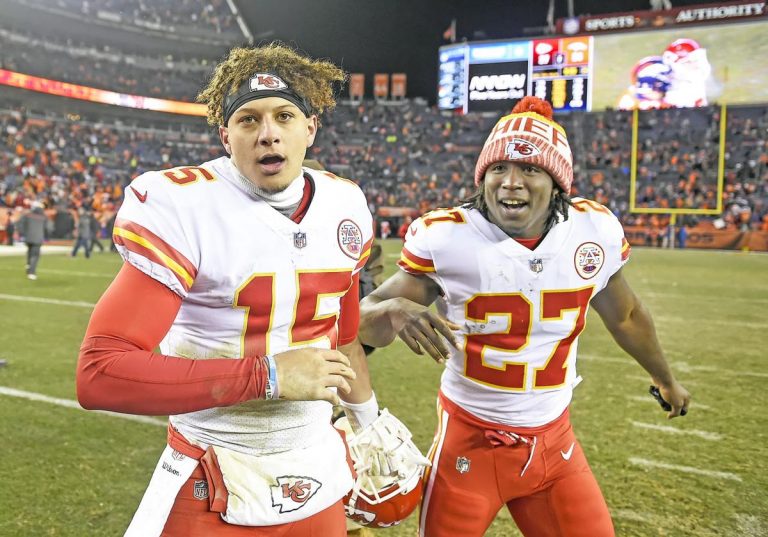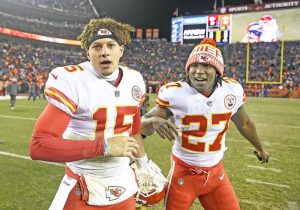 There's a lot of money coming in on the 'over' in the NFL Week 4 MNF O/U free pick for the simple fact that Kansas City QB Pat Mahomes has been legendarily good through 3 weeks. His 13 TD to 0 INT not only lead the league this season, it's the most TD passes that have ever been thrown through the first 3 games of a year. Kansas City boasts the #1 scoring offense in the NFL at an astounding 39.3 ppg (Denver set the record with 37.9 in 2013). The Chiefs are a deep offense in the passing attack too with Tyreek Hill (310 yards), Travis Kelce (229) and Sammy Watkins (176) all capable of big games. Points aren't a given tonight however considering the game is going to be one dimensional. Denver boasts the league's #3 rushing defense while Kareem Hunt has just 168 yards on the ground in three games.
In spite of the Kansas City offense, it's also the KC defense that has people thinking tonight's game is going towards the 'over'…and that's not a good thing. The Chiefs have allowed over 30 ppg through three games this season and the 49ers ran for 178 yards last week. Jimmy Garoppollo was also 20/30 in that game with 2TD and 0 INT so the Kansas City passing defense is suspect too. The Broncos run for 144.7 ypg with a multi-faceted attack so that could slow down the scoring pace.
A Lot of People Thinking This Is Denver's Game to Win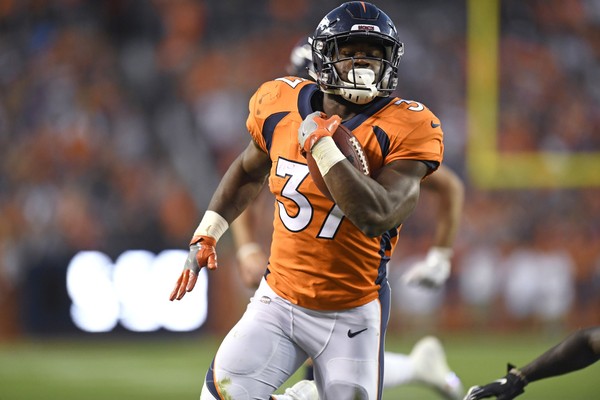 Denver dropped a close one last week 14-27 at Baltimore in their first road game of the year. The 2-1 Broncos are still gaining almost 70% of the public bets over the 3-0 Chiefs mainly due to home field advantage on a primetime game. Denver has regressed in points scored per game since their opener, going from a 27-24 win over Seattle in Week 1 to a 20-19 win over Oakland in week 2 to last week's Ravens score. The Broncos do have a nice 2-headed monster at RB with Philip Lindsay (198 yards) and Royce Freeman (152) both averaging over 4 yards per carry. The way to exploit Kansas City is through the air however as their 32nd ranked pass defense (362.7 ypg) is a main reason the Chiefs are allowing nearly 500 ypg (474). Case Keenum will have to be better than his 22/34 for 192 and an INT performance last week but he's bonded well with Emmanuel Sanders (19-269 and 2TD) so far through 3 games.
The success of the Kansas City offense is driving a lot of the 'over' bets but can the Denver defense counter that for 'under' wagerers? Denver has held opponents to a 21.5 ppg average in their two home games this season and the most they've let up on the ground this year is Oakland gaining 92 yards on 27 carries in week 2. The Broncos defense should be able to limit the Chiefs 'O' tonight, but does the Denver offense exploit the KC defense for a high scoring affair?
NFL Week 4 MNF O/U Free Pick Betting
Tonight's total opened up at a whopping 55 points but bettors have forced it down to 53.5. Kansas City's offense has been great – and their defense horrible – but that's still a lot of scoring to do in Denver. The Broncos will try to exploit the run against the #32 rush defense in the NFL and should be able to limit Mahomes now that Kansas City has 3 games of film on him this year.
NFL Free Pick: Kansas City / Denver *Under* 53.5