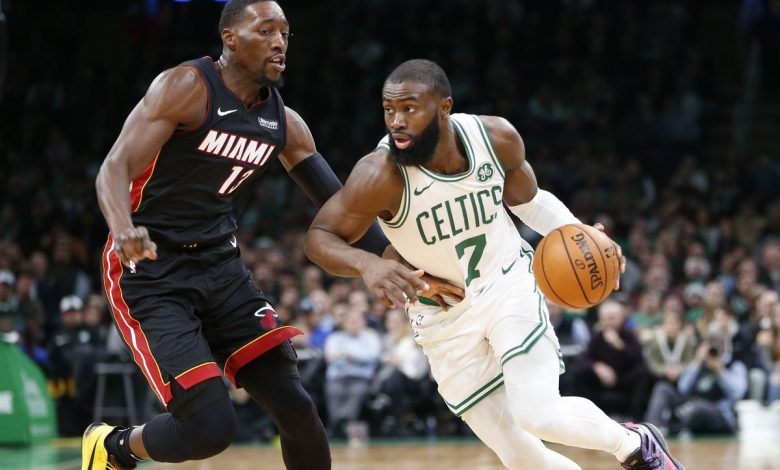 There's two angles to take regarding Miami's long layoff heading into Heat vs Celtics game 1 betting. Erik Spoelstra's team has been off for a week since dispersing Milwaukee 4-1 last round. The Heat are now either rested – or rusty – heading into Tuesday Eastern Conference Finals opener.
Boston just got out of a battle with Toronto that went 7 games. The Celtics do have a 3-day layoff however and with all games being in 'the bubble' it's not like there's a lot of traveling anyways. The Celtics are a slight -1.5 favorite in game one, with another defensive minded game projected as the betting total is 208.5.
Can Miami Pick Momentum Back Up?
The Heat are rested but they probably would have rather started this series last Wednesday after dismantling the Eastern Conference favorite Milwaukee four games to one. The dominating performance pushed Miami's record to 8-1 this postseason after they swept Indiana in the first round.
Miami has been led by Jimmy Butler and Goran Dragic thus far in the postseason as both are averaging 20+ ppg. The extra days off heading into Heat vs. Celtics game 1 betting definitely doesn't hurt 31-year-old Butler and the oft-injured Dragic. Tyler Herro has also had a nice postseason off the bench with 13+ points in 7 of 9 games.
The Heat have great depth coming into this series led by a couple of Boston castoffs in Kelly Olynyk and Jae Crowder. Bam Adebayo also had two 20+ point, 12+ rebound games over the last three against Milwaukee. All those bodies have helped Miami put on a clamping defense in holding the Bucks to 104 points or less in three of the five games last round.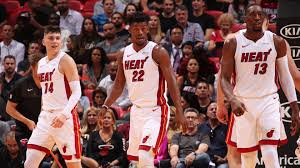 Boston Back In a Familiar Spot
One thing Boston does have going for them is that this will be their third trip to the Conference Finals in the last four years. This will be the first trip to a Conference Finals for Butler as well as other key players like Herro and Duncan Robinson.
Miami looked great in the first round in a sweep over the Sixers but had some struggles eliminating Toronto in the semifinals. The Celtics took a 2-0 lead on the defending champs least series but won just two of the next four – even though it was enough to get by.
The Celtics are happy to have not played since last Friday after Marcus Smart, Kemba Walker, Jaylen Brown, and Jayson Tatum all played 40+ minutes in games six and seven vs. the Raptors. Boston could be getting some depth with Gordon Hayward (ankle) nearing a return but he's likely not back for game one.
Heat vs Celtics Game 1 Betting Free Pick
Boston amped up their defense last series vs. the Raptors, holding Toronto to 104 points or less in six of seven games. The Celtics won two games during the 'regular' regular season, but Miami won more recently in the bubble 112-106 on August 4th.
It's hard to call a side in this one at least until they have one game under their belts. What this could be though is a higher scoring affair than expected with both teams coming off a lot of rest. There's scorers on both sides, and they are all used to the bubble atmosphere by now.
Free Pick: 'Over' 208.5