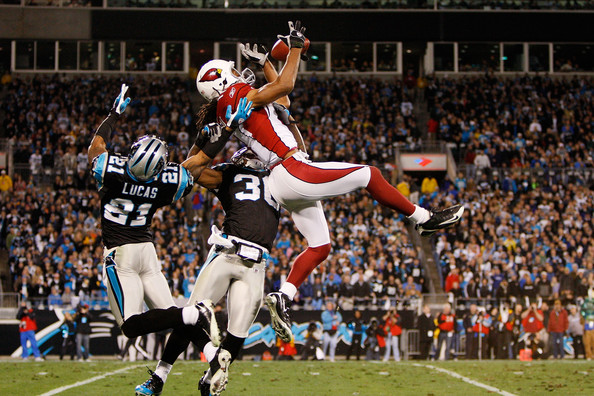 The NFL week 3 Panthers at Cardinals free pick is an interesting one as Carolina will be without Cam Newton, who could miss some extended time with a foot injury. It's already tough traveling to Arizona, but especially with a quarterback in Kyle Allen who has made 1 career start. The Cardinals are building confidence behind their own young signal caller, and played well in the 2nd half in their last game at home.
Panthers Probably Need to Rely on Their Defense Here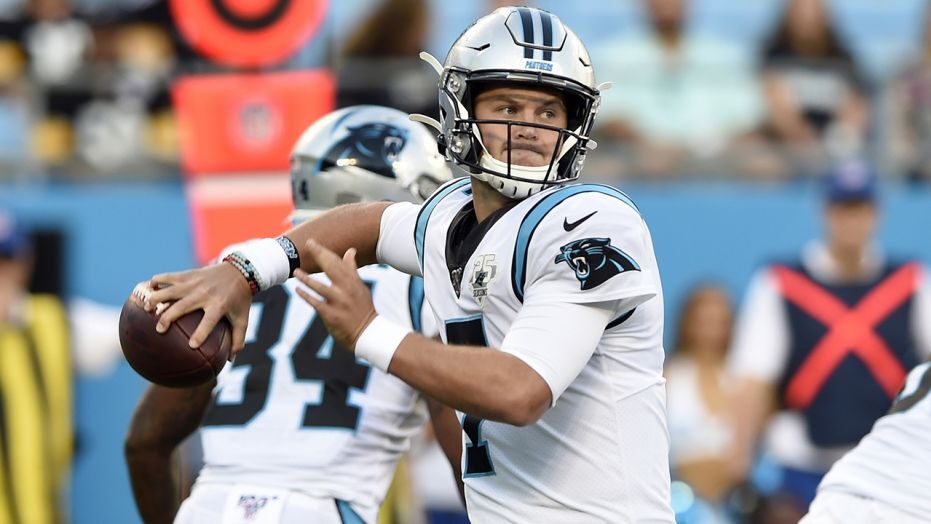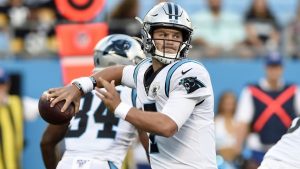 If there's a silver lining for Kyle Allen getting the nod in the NFL week 3 Panthers at Cardinals free pick, it's that the Scottsdale native will be doing so in his home state in front of numerous family and friends. Getting a road win in the league is always tough though, especially when it's in just your second career start.
Then again how much is Carolina really missing with Newton out? The Panthers are 0-2 on the season and Newton has 0 TD passes. Allen's job will be easier with Christian McCaffrey in the back field as well as a reliable target in Greg Olsen (Probable – Back). Arizona's defense so far through two games ranks 31st in total yards, 27th vs. the pass, and 29th vs. the run.
The O/U for Sunday's game is 45.5 and the Cardinals are -2.5 favorites at home. The Panthers defense has been their usual stout selves this year, although they've also played both contests in Charlotte. Carolina held the Rams to just 183 pass yards in the opener while the Bucs had just 189 in week two. Those were both Panthers losses though.
Cardinals Offense Get Going at Home?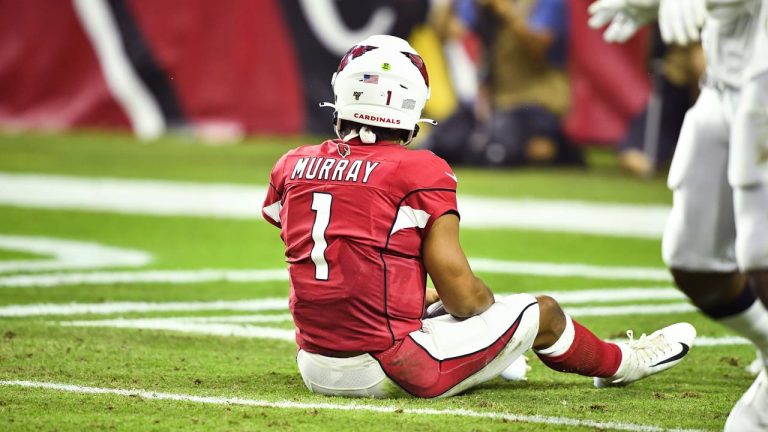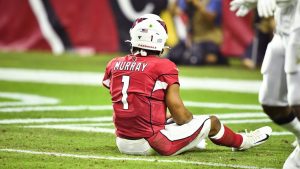 Arizona has shown some promising offense through two games this season, once Kyler Murray got his first game nerves out of the way. Despite an 0-1-1 start, The Cardinals have the #7 passing attack in the league but will face their toughest test thus far vs. Carolina. Murray is still completing just 57.4% of his passes however.
Perhaps a bigger concern for Arizona ahead of Sunday's tilt is that they've gotten little to no running game going so far this season. David Johnson has just 96 yards rushing through two games and had only 14 on 7 carries while battling a wrist injury. The Carolina defense is vulnerable against the run after allowing 166 yards to the Rams in week one and 100 to Tampa Bay in week two but the Cardinals are averaging just 66 ypg on the ground.
It might be all for naught what the Cardinals defense can do in this one if their defense continues to leak. Arizona allowed 361 passing and 118 rushing yards to the Lions in week one and followed that with 258 and 182 vs. Baltimore last week, albeit in a close 17-23 AZ loss.
NFL Week 3 Panthers at Cardinals Free Pick
Believe it or not, there are some people that think the presence of Allen in the Norv Turner offense will give the Panthers a boost, especially with Allen being from Scottsdale. The Panthers defense has been stout vs. the pass, which is pretty much all Arizona has going for them on offense.
Pick: Panthers +2.5