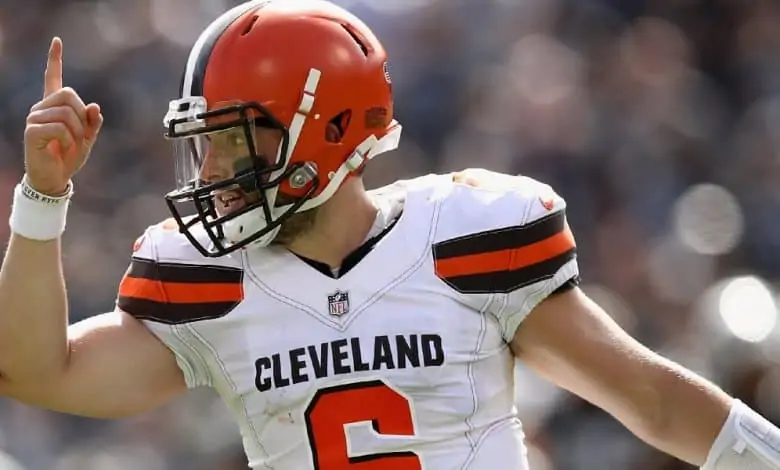 Is the -7.5 spread too much respect for Cleveland heading into the week 3 Bears at Browns matchup? Granted the Browns have looked good in almost beating Kansas City in Arrowhead in week 1, and beating the Texans by 10 last week but they are also very banged up on offense coming into this matchup.
We also don't know what to expect from Chicago – good or bad – as they turn the keys to the franchise over to rookie Justin Fields in his first NFL start. Andy Dalton is out with a knee injury, and Fields has finally gotten first team reps all week. The former Ohio State star is sure to have plenty of backers in the stands in Cleveland, but he'll also have the usual NFL growing pains associated with being a rookie QB.
Will Nagy Change the Gameplan?
The best thing Bears coach Matt Nagy can do for his young rookie QB is try to establish the running game and take advantage of Justin Fields' mobility with out of the pocket passes. It's not ideal to have the likes of Myles Garrett teeing off on you, but at the same time Nagy hasn't always done what's best for this offense when he's been in charge of calling the plays.
Fields has had some moments in his short 2-game career, running for a TD vs. the Rams and placing a perfect pass in Allen Robinson's hands last week that would have been a 35+ yard scoring pass if not for a Robinson drop. Fields also threw a no-brainer INT in last week's win over the Bengals and was just 6 of 13 passing.
Once again, Fields' best asset in the week 3 Bears at Browns pick is David Montgomery out of the backfield. Montgomery had 108 yards in the opener against last year's #1 defense the Rams even though Nagy only gave him 16 carries. The Browns held KC to 73 rush yards in the opener and kept Houston to 82 on the ground last week.
How Healthy is Cleveland?
The big question for the Browns heading into week 3 is just how banged up their offense is. Jarvis Landry (knee) is already out, and Odell Beckham, Jr. (knee) may make his 2021 debut, but also hasn't played since week 7 of last season. The biggest name on the injury report is Baker Mayfield who is probable after injuring his non-throwing shoulder last week vs. Houston.
Mayfield has started off the season great, hitting 21 of 28 passes vs. the Chiefs and 19 of 21 last Sunday vs. the Texans. That's good for an 81.6% completion rate through two games but the Bears can also get after the QB. Robert Quinn had 2 sacks last week and Khalil Mack got back into the sack column as well as the Bears took down Joe Burrow 5 times last week. Chicago also forced the normally accurate Burrow into 3 INTs.
Of course even if Cleveland isn't totally healthy in the passing game, they still have Nick Chubb and Kareem Hunt powering the league's #3 rushing attack. Chicago has also been a top 5 rushing defense through two weeks however.
Week 3 Bears at Browns Pick
No pressure but this one is all on Fields on Sunday. If he can't sustain drives and if Nagy doesn't get creative with play calling the Bears defense is eventually going to wear down in the late 3rd / early 4th quarter due to Cleveland's bruising ground game. 62% of the public likes Cleveland, but it's time to back the rook – and the hook.
Bears 20 – Browns 24
Free Pick: Bears +7.5