What's up with all this rhetoric about the Saints and Falcons having improved defenses and there's no way that the 12/7 NFL free pick even comes close to over 51.5? Are both defensive units vastly improved? Yes. Does that matter when these two division rivals get together? Not if last year's 45-32 and 38-32 Atlanta wins are any indication.
Despite the fact that these two averaged over 73 points in their two meetings a year ago, the Thursday night total has been plummeting its '55' open. There are no weather or injury concerns fueling the 3+ point drop, so are oddsmakers trying to lure us into an 'over' play?
Is 'Under' Still the Play Even as the Total Has Dropped?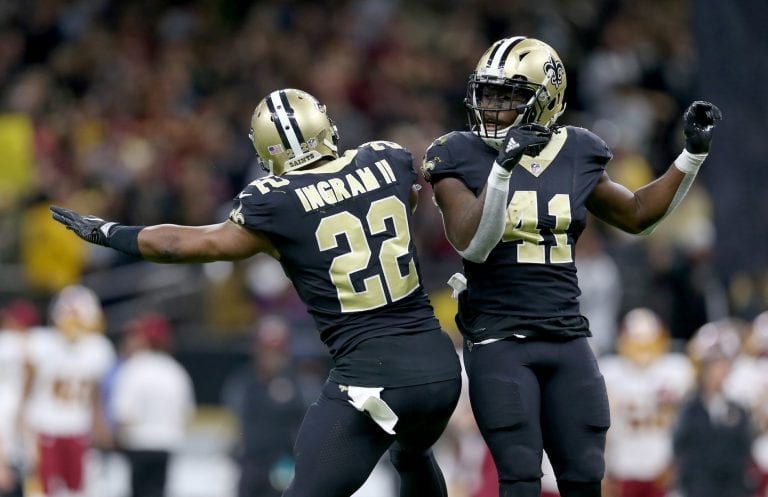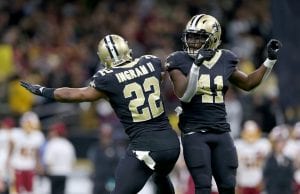 Make no mistake, these defenses are much improved. The Falcons allow 321 yards per game (6th) and a minuscule 207.8 through the air (8th). The Saints are almost an unheard of 12th in the NFL in total yards given up (330.1) including 11th against the pass (217.2). New Orleans gives up just 20.2 points per game (12th) which is percentages ahead of Atlanta at 20.3 ppg.
The Falcons haven't given up more than 23 points in a home game this year. Atlanta should be prepped for the Saints offense as the 12/7 NFL free pick will be their third home game in a row. As for that New Orleans offense, they've scored 20 points or less in three of five road games this season – all positive signs for an 'under' play.
Gold teeth? Check. Nose ring? Check. Key role in the Saints offense? Check. Alvin Kamara on why it's all working for him in New Orleanshttps://t.co/3KmseXywBA

— The MMQB (@theMMQB) December 8, 2017
Based On Last Year's Results – No Total High Enough to Lay off the 'Over'?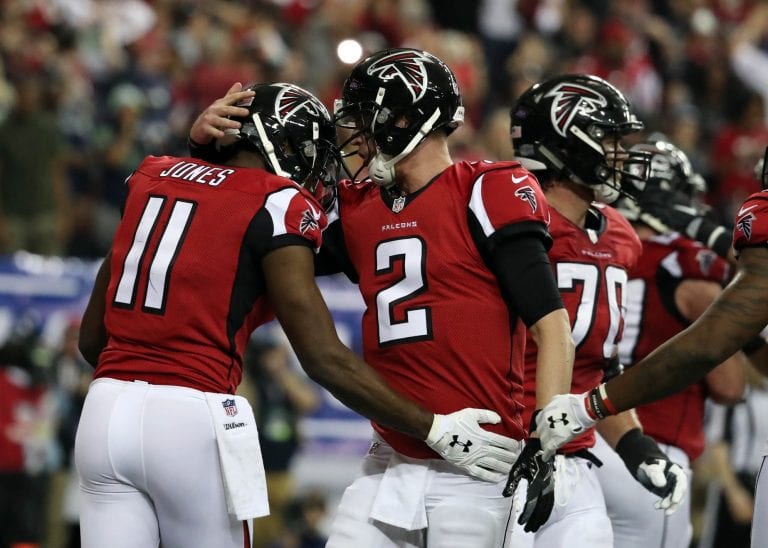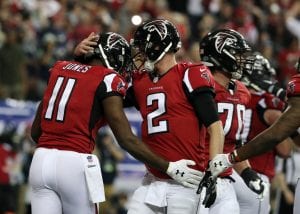 So both of these defenses have been playing better – but it's not like the offenses have gone anywhere. New Orleans is #2 in the NFL in total yards as well as third in rushing, passing, and points scored. The Falcons have another top 10 total offense, and are also 11th in passing and rushing as well as 14th in points scored. Drew Brees threw for 350+ yards in both contests a year ago. Matt Ryan tossed 6TD and 0INT in the games. Atlanta ran for over 215 yards in last season's first tilt. Basically, there's a precedent for points in the 12/7 NFL free pick.
Another thing to consider is if both defenses are starting to falter a bit as the long season winds down? New Orleans has allowed 25+ points in two of their last three contests while Atlanta has allowed 20+ in two of their three. Both teams could be a bit banged up on a short week too. Last week the Falcons played against the Vikings #2 total defense while the Saints matched up against Carolina's #6 unit.
For strictly fantasy football playoff purposes I will gladly accept a shootout tonight @AtlantaFalcons @Saints score 50 points each lol

— Byron ???? (@iamByronnnn) December 8, 2017
12/7 NFL Free Pick – Betting
51.5 points is still a lot even if the total has dropped from the 55 open. With the way these two teams battled each other last season, it's hard to bet on anything other than another offensive shootout. The short week definitely helps the offenses in this situation and points should be on the menu for Thursday night.
Pick: New Orleans Saints / Atlanta Falcons *Over 51.5