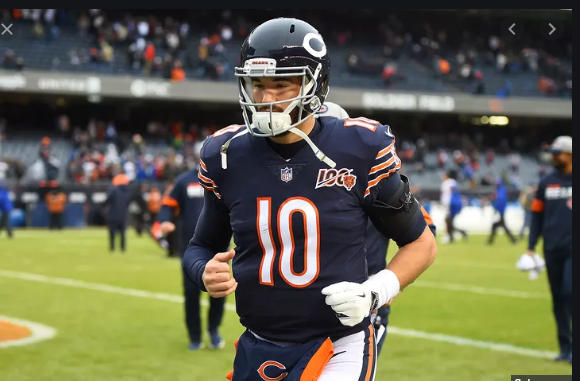 Dallas is a 3 point favorite in the NFL week 14 Cowboys at Bears free pick but it's the total number of 43 that seems intriguing. Jason Garrett's team was held to 15 points at home on Thanksgiving Day vs. Buffalo and are now expected to put up points on the road vs. the Chicago defense? The Bears meanwhile aren't playing the likes of Detroit (twice) and the Giants as they have over the past month to pull to .500 on the season.
Dallas Keeps Getting a Reset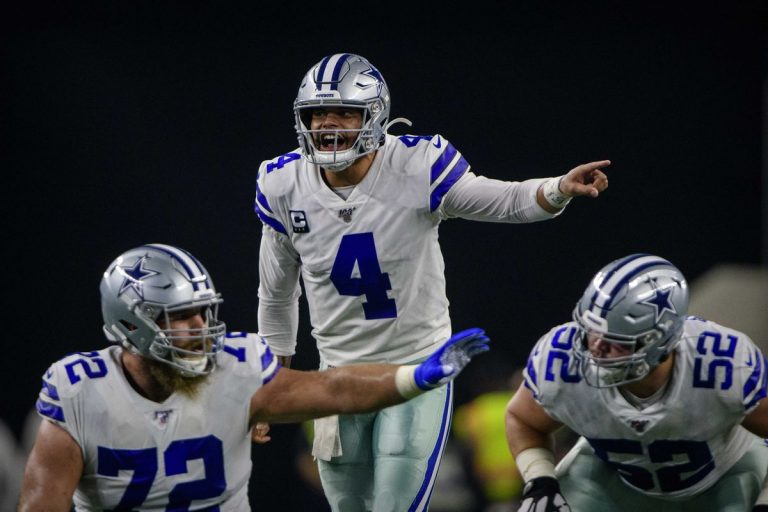 Both the Cowboys and Bears have identical 6-6 records on the season. The big difference is that Dallas is a game up in their division while the Bears are likely a loss away from playoff elimination. With the NFC East being so bad this season, the Cowboys haven't really had to show a sense of urgency and it's shown with losses in 3 of their last 4.
How will Garrett and Kellen Moore alter their game plan in Chicago after being held to 15 points at home vs. the Bills on Thanksgiving? It's not like the Cowboys offense was even bad in that game. Dak Prescott threw for 355 and 2 TD while Zeke Elliott had 71 yards but on just 12 carries. The Cowboys were held to just 9 points the game prior vs. New England which would give a lean towards an under play in the NFL week 14 Cowboys at Bears free pick.
Another reason the total in this one seems on the high side is because the Cowboys defense at least did their part vs. the potential of the New England offense in week 12. Tom Brady had just 190 yards through the air on 37 attempts and the Patriots needed 27 carries to get to 101 yards. The Bears offense has looked (a little) better the past month, but the quality of competition hasn't been that impressive either.
Bears Offense – What Are You?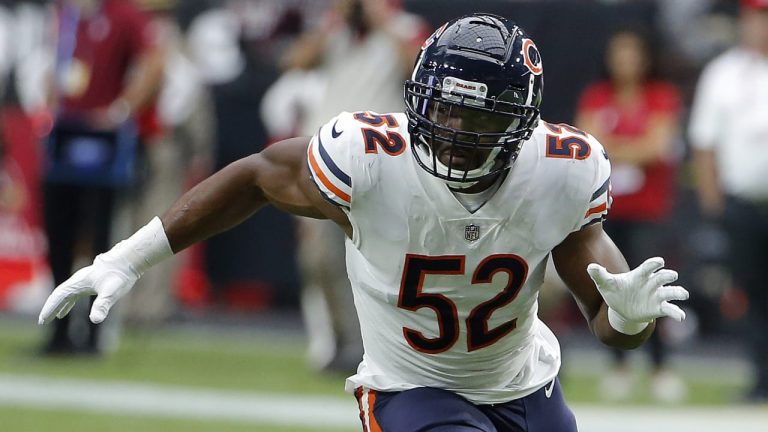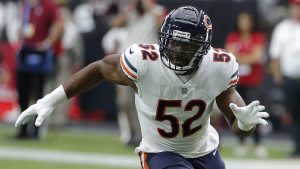 Thursday night's game is a test of whether Chicago's offense and particularly coach Matt Nagy and Mitchell Trubisky have turned a corner – or if there success last week was a result of playing Detroit. The numbers vs. the Lions speak for themselves. Trubisky had a season high 338 with 3 TD passes, Anthony Miller caught a career best 9 balls, and Allen Robinson snagged 8 but once again, it was against Detroit.
Overall the numbers against every team not named the Lions are pretty atrocious for the Bears. Even with such success on Thanksgiving Chicago only scored 24 points. The Bears were held to 20 or less in 5 prior though and only put up 17.7 per game on the season. A bright spot that Chicago can also take from last week is that the Bills ran 34 times for 124 yards and young QB Josh Allen was very efficient 19/24 vs. the Dallas defense. The Cowboys have also struggled vs. the NFC North this season, beating Detroit 27-35, but losing 24-28 to Minnesota and getting bowled over 24-34 at home vs. the Packers.
The Cowboys have the explosive offense to attack the Bears defense, but Dallas is also very banged up on that side of the ball. Linemen La'el Collins (knee), Zack Martin (elbow), and Tyron Smith (Achilles) will all play but are also battling injuries. Randall Cobb is battling an illness and Amari Cooper will play through a knee injury as well. Even so, those are significant enough (and quantity of) ailments that could really have the Bears defense playing down hill here.
NFL Week 14 Cowboys at Bears Free Pick: Total 43
There's a lot of hype for this one with both teams being just .500. Chicago can't score all year – Dallas can't score lately. The defenses will step up in this primetime game and 21 points is probably going to win it.
Pick: Cowboys / Bears *Under* 43