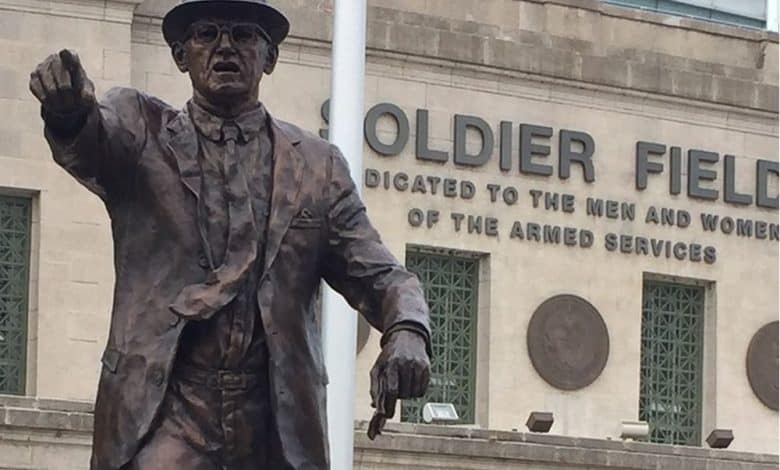 It's bad timing for Chicago heading into the week 13 Cardinals at Bears matchup. The Bears were going to have a tough go of it anyways, but Arizona gets reinforcements with the expected returns of Kyler Murray and Deandre Hopkins – and the Cardinals are fresh after having a bye last week.
Chicago gets a little bit of extra rest too having not played since a 16-14 win over Detroit on Thanksgiving, but they look up against it even at home on Sunday. Being at Soldier Field may actually be the Bears' biggest advantage here, with temps expected to be in the 30s. Chicago is still a +7.5 underdog and 70% of the betting public like Arizona.
All Eyes on Murray
Arizona is expected to welcome Kyler Murray back as their starting QB in the week 13 Cardinals at Bears matchup after he's missed the last three games with an ankle injury. Last week's bye was beneficial for Murray to get healthy, and it has also allowed Deandre Hopkins to get back in the lineup after also sitting out the last three games with a hamstring ailment.
Of course the big question here is if Murray and/or Hopkins are going to show any signs of rust after being out the last month? You have to get that duo back in the lineup at some point, but is this just a tune-up game before the Cardinals play the division rival Rams next week? Arizona did a solid job of going 2-1 without Murray and Hopkins, with Colt McCoy QBing the team to wins in Seattle and San Francisco while also losing at home to Carolina.
This really is the perfect week to bring back Murray and Hopkins (although the weather doesn't look great), coming off a bye and against a very banged up Bears defense. Chicago is without Akiem Hicks (ankle) and likely Roquan Smith (hamstring) in addition to Khalil Mack being shut down for the season with a foot injury.
Can the Bears Actually Pull This Off?
Chicago probably would've liked to face Colt McCoy and not have to deal with Hopkins running through their secondary, but it is what it is. The Bears put a lot of people to sleep in addition to the turkey last Thursday, but they ultimately got the win to reportedly save Matt Nagy's job and to stay in the thick of things in the NFC playoff race.
Andy Dalton will make his second consecutive start in place of the injured Justin Fields (ribs), and the veteran may give Chicago a better chance to win than the inexperienced rookie. Dalton threw for 317 yards vs. the Lions, a week after relieving the injured Fields and throwing for 2 TDs vs. the Ravens before the Bears defense ultimately failed them in a 16-13 loss to Baltimore.
The Chicago offense has a tough time Sunday against a Cardinals defense that is top five in the NFL in total yards, passing yards, and points allowed. Arizona did give up 34 points to Carolina a couple weeks ago though, so maybe there's a chance the Bears get their running game going especially in some possible inclement weather.
Week 13 Cardinals at Bears Pick
Few would doubt the Cardinals are the better team here, but Arizona also has a lot going on. Kliff Kingsbury's team is coming off the bye, but they are also playing their third road game over the last four, trying to work Murray back into the lineup, facing temps in the 30s, and in the look ahead game with the Rams next Monday night. Teams rarely cover with all of that going on.
Bears 20 – Cardinals 27
Free Pick: Bears +7.5