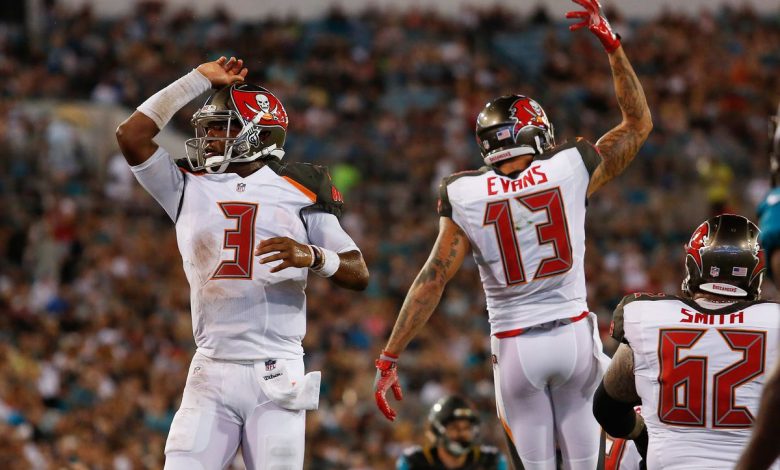 Tampa Bay is just 4-7 on the season, but they find themselves -2.5 favorites on the road in the NFL week 13 Buccaneers at Jaguars free pick. Jacksonville is also a disappointing 4-7, but they are in a free fall as losers of three straight. The Bucs have won 2 of 3 and have been producing some good offensive numbers as of late, does that make them the play here?
Tampa Bay Have Another 30+ Point Outing In Them?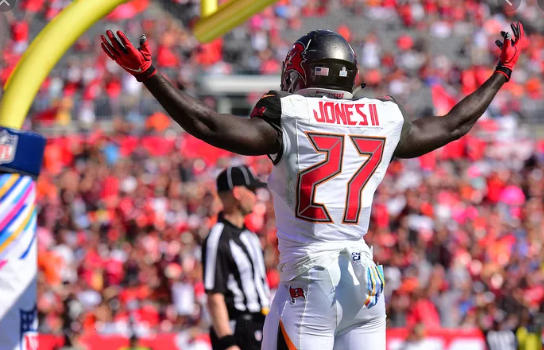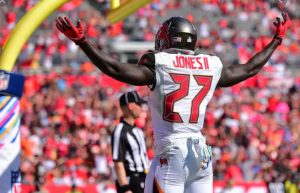 It was a rather successful November for Tampa Bay. They scored wins over Atlanta (35-22) and Arizona (30-27) while losing to New Orleans (17-34) and just falling short at Seattle (34-40 OT). What's noticeable about those games is that the Bucs have put up some great offensive numbers – but their defense also hasn't been providing much resistance.
Jameis Winston has six straight 300+ yard games dating back to week 6 against Carolina. Tampa Bay is just 2-4 over that span however. Odds are that those impressive numbers continue in the NFL week 13 Buccaneers at Jaguars free pick. Jacksonville has allowed an average of 37.5ppg the last two, and not exactly to two offensive juggernauts in Indianapolis and Tennessee.
Where Tampa Bay can be exploited on Sunday is their pass defense. It's a unit that ranks 31st vs. the pass and the Bucs have allowed at least 300 yards in 3 of their last 4 games. The one contest where they didn't give up 300+ was a 28/35, 3TD day from Drew Brees. Of course the conundrum in this one is that Jacksonville is very nonthreatening passing offense.
What Has Happened to the Once Might Jaguars Defense?
Jacksonville isn't in a great place heading into the NFL week 13 Buccaneers at Jaguars free pick as their strategy of not score nor play defense doesn't seem to be working lately. There's talks that Doug Marrone has completely lost this team after a 20-42 loss against Tennessee last week and falling 13-33 to the Colts the week earlier.
Tom Coughlin's legacy: he's ruined the Jaguars twice

— Mark Long (@APMarkLong) November 27, 2019
There are some obvious questions on offense, specifically the decision to go back to the $88 million dollar man Nick Foles instead of the energetic rookie Gardner Minshew at QB. Foles has generated just 16.5 ppg in his last two starts since returning from a collarbone injury. The Bucs give up a ton of yardage through the air so Foles is in a make or break game here. The reason Tampa Bay is so stingy on the ground is because they give up so much in the passing game, but allowing 78.3 rushing yards per game (2nd) is still impressive.
For the first time in a long time, the questions surrounding Jacksonville on Sunday are more about their defense. The Colts ran the ball 36 times for 264 yards two weeks ago while Tennessee rushed for 219 last week. The good news for Jacksonville is that TB doesn't have much of a run game, with leading rusher Ronald Jones II having just 474 yards on the year.
NFL Week 13 Buccaneers at Jaguars Free Pick
Jacksonville has looked horrible the last two weeks, but those two games were on the road. Foles hasn't been impressive, but he hasn't been completely trash either going 33/47 and 32/48 in his two starts. Winston has been putting up gaudy numbers, but he's also thrown 8 picks the last 3 weeks. If Jacksonville can find their defense today, it looks like one of those games that the home team pulls out.
Pick: Jaguars +2.5