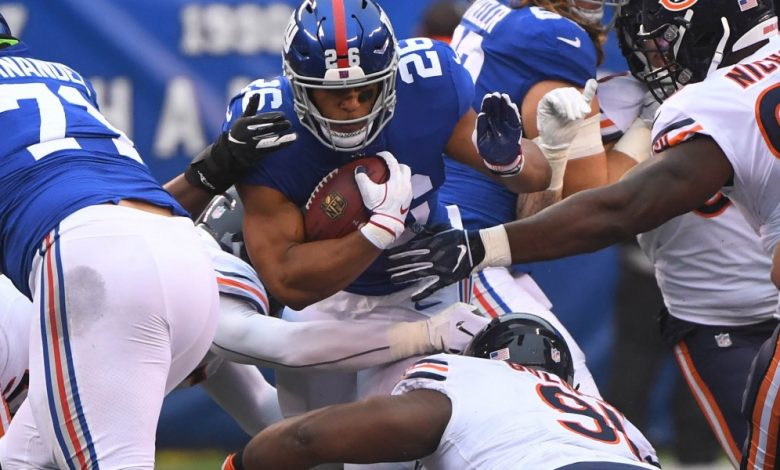 For all the disappointment that Chicago has had this season, they remain optimistic heading into the NFL week 12 Giants at Bears free pick. Matt Nagy's team can get two wins in the next four days (play Detroit on Thanksgiving) to pull to .500 on the season. The Giants have other plans – but New York has also dropped six in a row. Both teams have QB issues, does that mean taking the points in this one?
Giants Actually in a Great Spot Here?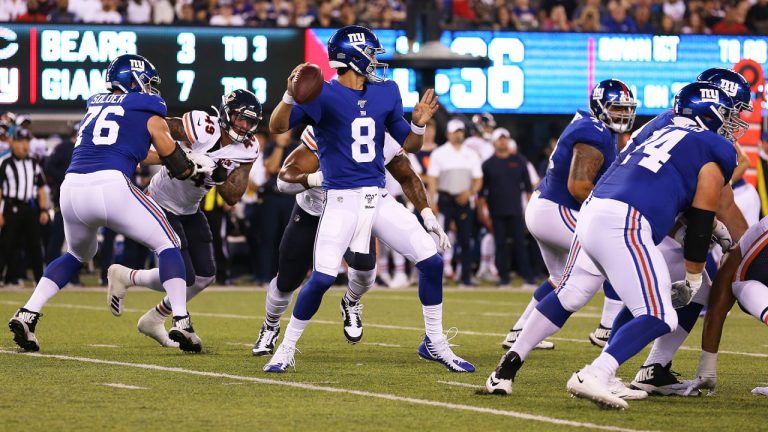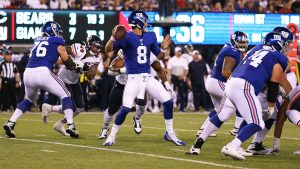 Yes, New York has dropped their last 6 but they have been close in a couple of those. That includes a 7 point loss to the Jets in week 10 and a 5 point defeat in Detroit in week 8. New York had the bye last week and has had two weeks to prepare for a Chicago defense that has looked mortal this season.
The Giants have an advantage coming off the bye, but what is disappointing about their current losing streak is that it has come against some bad teams. New York's only wins on the season have come against Tampa and Washington and the Giants are just 1-4 on the road. Obviously getting Saquon Barkley going in the NFL week 12 Giants at Bears free pick would be huge for Pat Shurmur's team. Then again Barkley had 13 carries for just 1 yard in his last game vs. the Jets. Chicago has the #8 rushing defense in the league as well.
Can Daniel Jones lead the Giants offense if the Bears make it one-dimensional? He does have a couple 4TD pass games in his last 3. More importantly, what can the Giants defense do against Chicago's befuddled offense? The Giants have allowed 30+ in 4 of the last 5 games – but the Bears are averaging less than 17 ppg scored.
Does Chicago Have  Home Field Disadvantage?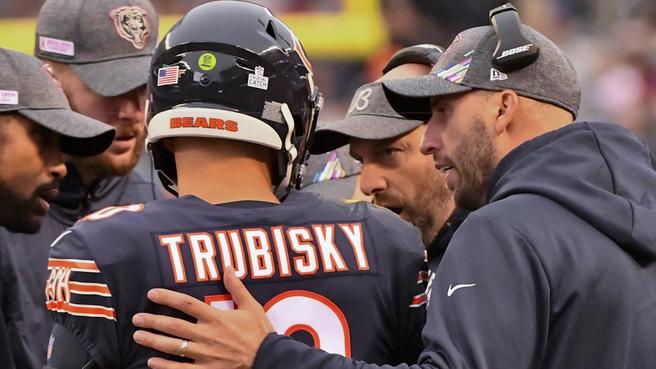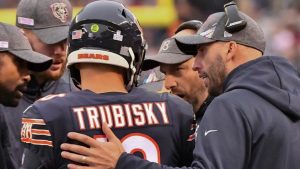 There won't be a steakhouse called Nagy's opening in the foreseeable future in the Windy City. The coach continues to draw heat week in and week out whether it be for taking a knee instead of getting more yardage for a better field goal vs. the Chargers or benching-but-not-benching his QB on the final drive in last week's loss to the Rams. Nagy, and by proxy Mitch Trubisky, have to be near perfect on Sunday or the Chicago faithful will have no qualms in letting the 'boos' ring down.
It's not like Chicago fans aren't without justification in being frustrated with this team – or more specifically this offense. The Bears have been held under 17 points in 3 of the last 4, all losses that were very winnable games. Nagy has to almost be begged to run the ball but David Montgomery had 14 carries for just 31 yards anyways last week. Trubisky is battling a hip pointer, but when he does make a nice throw the receivers don't do him any favors either as Chicago is 2nd in the NFL in dropped passes with 17.
The Bears defense has been solid for the most part this season, but like any unit they struggle when being on the field the whole game. New York potentially has the type of offense to sustain drives, especially if they were able to get a scheme going for Barkley in the bye week.
NFL Week 12 Giants at Bears Free Pick
Chicago being at home doesn't help them much if they get down. Fans in the Windy City are frustrated with such a down season and the Giants should be able to exploit the Bears' defense after a bye week. The Bears' have a kicker who looks scared to death out there which doesn't do them any favors in the points game either.
Pick: New York Giants +6