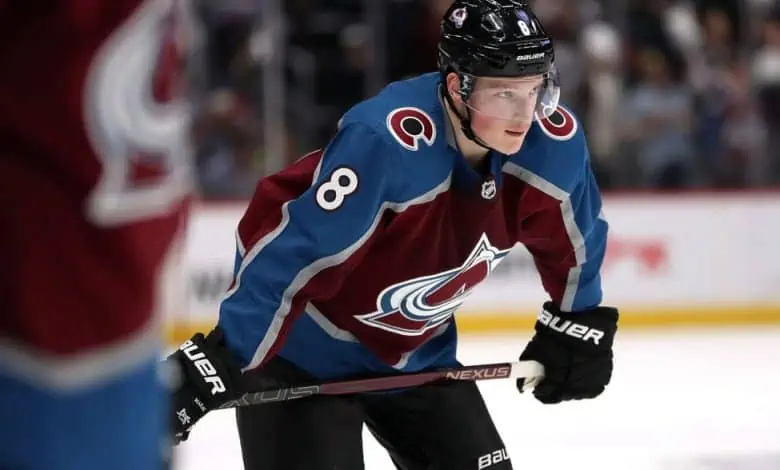 It's been almost 40 years since a team has won three NHL championships in a row, but that's exactly what Tampa Bay's ultimate goal is heading into the 2022 Stanley Cup Finals game 1 betting matchup against Colorado. The Lightning have experience on their side, but the Avalanche could be more talented and also have home ice advantage.
Colorado tries to return to the pinnacle of professional hockey for the first time since  2001. They are well rested after finishing off Edmonton in a sweep in the Western Conference Finals, but will having 8 days off in between their last game actually cause the Avs' to come out a bit sluggish? Oddsmakers don't think so as Colorado is a -156 favorite in the series opener.
Tampa Bay Coming In Hot
The chance at a three-peat looked like it was going to be a longshot after the Lightning fell down 0-2 to the Rangers in the Eastern Conference Finals. Playoff series' don't start until you lose at home though, and Tampa Bay did that even better and came out on top the next four games to eliminate the Rangers 4-2.
The Lightning have had some extra time off as well finishing the Rangers on Saturday night as -200 favorites, but not too much time where they could be out of rhythm like Colorado. What that downtime might do though is get Brayden Point back in the lineup as he's been out since Game 7 against Toronto with a leg injury. Tampa Bay is 8-2 in his absence, so his loss hasn't affected the team that much.
Tampa Bay's biggest asset in their four game win streak has been veteran goaltender Andrei Vasilevskiy, who held the Rangers to 2, 1, 1, and 1 goal after giving up 9 in the first two games at Madison Square Garden. Vasilevskiy is 12-5 this postseason with a 2.27 GAA and .928 save percentage.
Avalanche Ready to Slay the Dragon
Tampa Bay is obviously the more experienced team for this situation, but Colorado's talent might just transcend that. Arguably the best top line in hockey (Nathan Mackinnon, Gabriel Landeskog, Mikko Rantanen) accounted for 9 goals and 8 assists in the four game sweep of the Oilers.
Colorado's depth may be their biggest advantage in the 2022 Stanley Cup Finals game 1 betting preview, and that could get even better if Nazem Kadri (thumb) could return at some point this series. The Avs' have Cale Makar too, their leading scorer in the playoffs (22 points) and the player many people consider the favorite to take home the Conn Smythe trophy as the MVP of the playoffs.
One area of concern Colorado does have is in net, where Darcy Kuemper went down in game one of the Oilers series but could make his return for the first time in over two weeks on Wednesday. Pavel Francouz stepped in for Kuemper and preserved the sweep – although that was mostly because of Colorado's offense.
Free 2022 Stanley Cup Finals Game 1 Betting Pick
A lot of downtime, some uncertainty in net, and the enormity of playing in the Stanley Cup Finals for the first time in over 20 years is not a great recipe to have Colorado at -156 in Game 1. It's just another championship series for Tampa Bay, who will ride Vasilevskiy to a 1-0 series lead.
Pick: Tampa Bay +130