The NFL preseason gets going in its second week tonight and week 2 is when starters begin to see more playing time. The August 16th NFL free pick sees Aaron Rodgers get his first action of the 2018 season as his Green Bay Packers host the Pittsburgh Steelers. The Packers are pretty significant favorites (GB -6) for a preseason game as the Steelers might still be without some key players. Is that too many points for a preseason game or does the raucous Lambeau Field create a great home field advantage no matter what time of year?
Steelers Take the Field Without Big Ben Tonight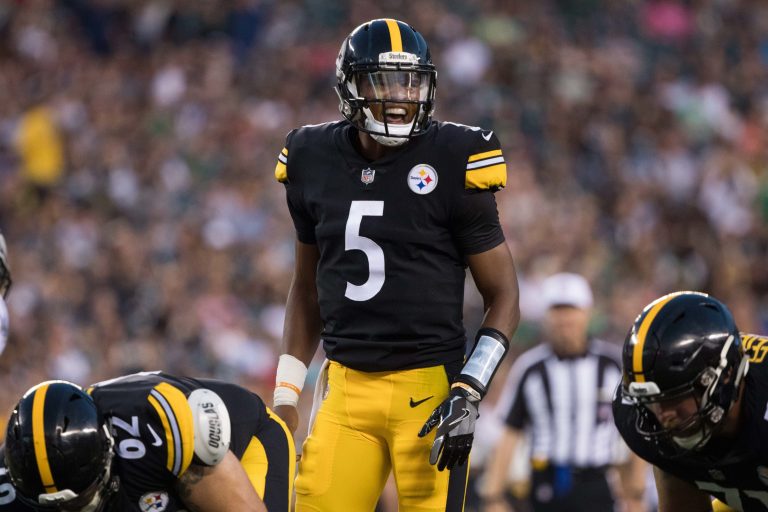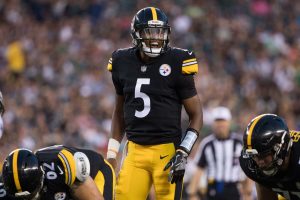 Pittsburgh will be without starting QB Ben Roethlisberger tonight which actually has nothing to do with the concussion scare he went through earlier in the week. The veteran signal caller was ruled out even before having his head whipped against the turf in practice – expecting to get a bulk of his exhibition work next week. This means Josh Dobbs and Mason Rudolph will get a bulk of the work under center in the August 16th NFL free pick which is probably fine by Steelers fans. The two backups combined to go 16/25 for 192 yards and a TD in the preseason week one 31-14 beating of the defending champ Eagles. It was a great offensive output in preseason week one but the Pittsburgh QB's are going to have to try it again without Antonio Brown vs. the Packers tonight as he's also been ruled out.
One of the major reasons Pittsburgh is such an underdog tonight is because oddsmakers just aren't sure how seriously coach Mike Tomlin takes the exhibition anymore. In his first six seasons at the helm of the Steelers Tomlin compiled a 19-6 record in the preseason. From 2012-2016 however Tomlin was just 3-14 in the preseason. A 3-1 record last year and a 1-0 start this season has things looking up for preseason Steelers bettors.
Can Rodgers Build Comraderie With Young Receiving Corps?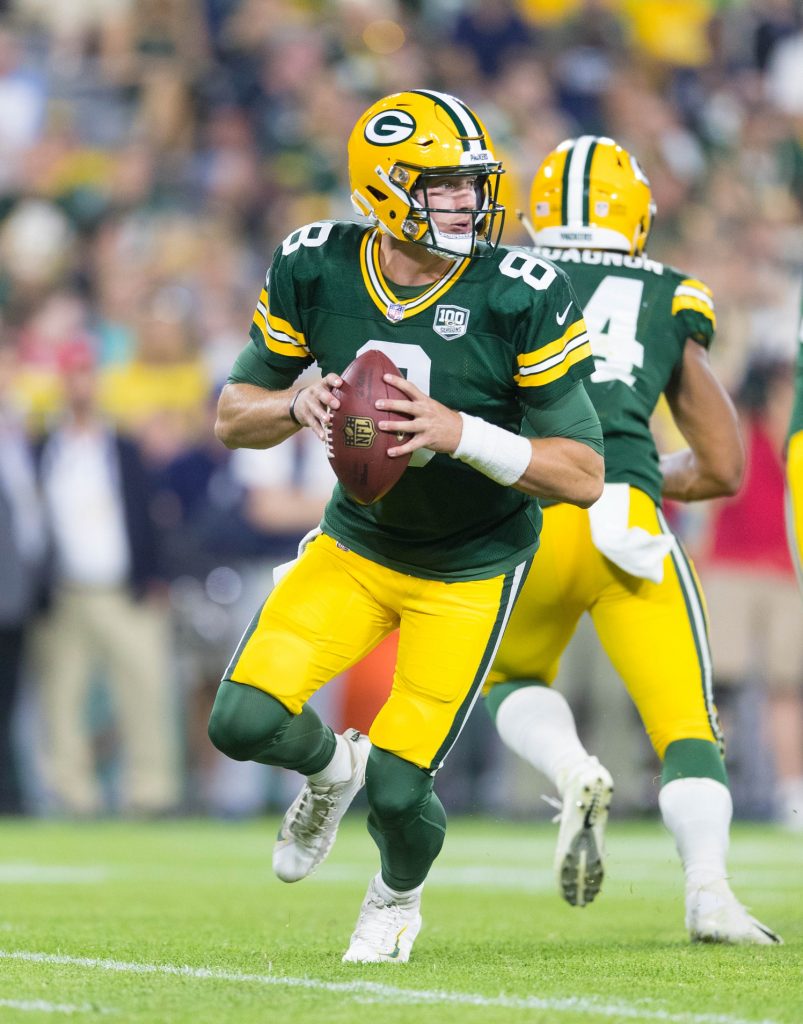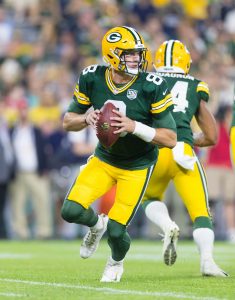 Packer fans are excited to see #12 take the field in the August 16th NFL free pick even if it may be for some limited action. Then again, coach Mike McCarthy may opt to keep his franchise signal caller in a bit longer so he can build up some rapport with what he referred to earlier as 'piss poor receivers.' When Rodgers does get the hook, it will be up to Deshone Kizer and Brett Hundley to man the Pack offense. Rookie Tim Boyle should get some snaps too as he was 7/15 for 130 yards and 2TD last week in a 31-17 win over Tennessee. The Pack threw for 356 yards in that game. Expect a same approach tonight as three young Packers receivers had 6+ catches last week – McCarthy wants to see what he's got.
Tonight has the makings of a high scoring affair as both teams put up 30+ points last week. For some reason the O/U opened at just 37.5 but has quickly been bet up to 43. It's tempting to take the points in this contest but the total seems to be the play. There's competent QB's on both sidelines up against 2nd, 3rd, and 4th string DB's.
NFL Preseason Free Pick: Pittsburgh Steelers / Green Bay Packers 'Over' 43