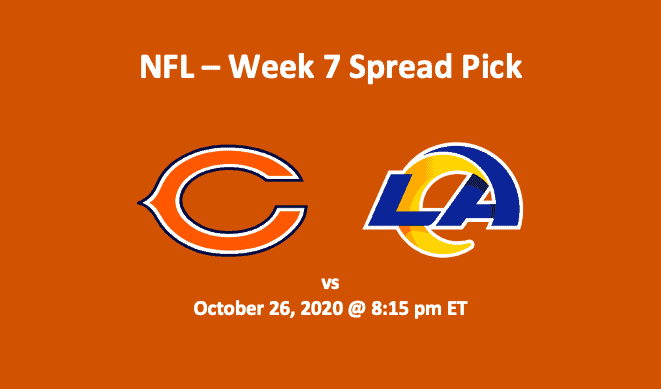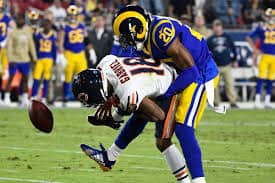 Our Chicago vs Los Angeles pick for Monday, October 26, 2020 has the Rams favored by six points. The Bears come to this game with a 5-1 record and a 3-0 away mark. Chicago has won two straight games, including a 23-16 win over the Carolina Panthers last week. The Los Angeles Rams, who are 4-2 overall, have won both of their home games. Over their past five contests, they've gone 3-2. Last week, LA played the San Francisco 49ers. The Niners took down the Rams 24-16. The game, which kicks off at 8:15 pm ET, will be played at SoFi Stadium in Inglewood, CA.
Chicago vs Los Angeles Pick – Offenses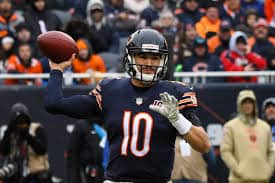 In this contest, the LA offense has an edge. They're averaging 25.3 PPG while the Bears have been good for 21.4 PPG. Plus, the Rams are outperforming Chicago on the ground (135.2 YPG to 90.0 YPG) and in the air (261.7 YPG to 239.7 YPG).
Chicago QB Mitchell Trubisky is active after sitting out the past three-plus games due to injury. This season, he's tossed six TD passes and three picks while being sacked seven times. If Trubisky cannot play veteran backup Nick Foles is ready to go again. Foles, who's hit 62.5% of his passes, has thrown six TDs and four INTs while being sacked four times. RB David Montgomery, who's rushed for 305 yards and one touchdown in six games, is a threat, while WR Allen Robinson II and TE Jimmy Graham, who have two and four TD catches respectively, can be game-changers.
The LA offense includes QB Jared Goff. In a half-dozen games, Goff has passed for 1,570 yards, 10 scores, and four picks. He's been sacked a total of seven times. Wideouts Cooper Kupp
And Robert Woods are solid targets, Kupp has 31 catches for 374 yards and the scores, while Woods has made 27 receptions for 329 yards and three scores.
RBs Darrell Henderson Jr. and Malcolm Brown form an awesome tandem. Henderson has carried the ball for four TDs, while Brown has scored three times.
Bears vs Rams Spread Pick – Defenses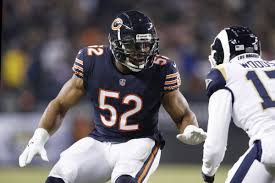 Our Chicago vs Los Angeles pick finds that these two teams are very close on defense. The Rams are allowing 19.0 PPG while the Bears are giving up 19.3. In terms of yardage allowed, LA also has a slight edge, as they are giving up a total of 340.3 YPG to Chicago's 352.2. Los Angeles is just a bit stingier against both the rush and pass.
Going int tonight's game, Chicago has a few defensive players who are questionable including the elusive Khalil Mack. The Ram D is healthy and includes DT Aaron Donald who comes to tonight's game with a team-leading 7.5 sacks.
Chicago vs Los Angeles Pick – Final Word
When we consider all aspects of this game, we do like the Rams. LA is healthy on both sides of the ball, and they're offense is solid on the ground and in the air. Plus, they match up well on D versus this Bears' club. Our Chicago vs Los Angeles pick is the Rams at -6.0 (-1-5). For a different look at this Bears vs Rams game see Ryan's pick.
Chicago Bears vs Los Angeles Rams Summary
Los Angeles Rams at -6.0 (-105)