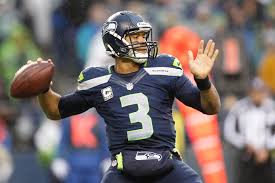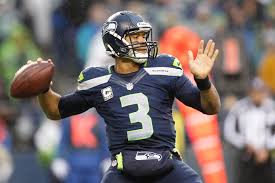 It is week four of the 2016 NFL season and we have free 2016 NFL picks. Our free NFL quick picks are all about value. We're offering five games and with each pick we are designating how many units you should put down.
We're using 15 units across these five games. All games are played in the daytime on Sunday. The first game we're highlighting is played in London so be sure you get your bet in on time. Here we go with our quick and condensed 2016 NFL picks. Take some time to think through our suggestions. We hope you find them helpful..
Indianapolis Colts (1-2) at Jacksonville Jaguars (0-3)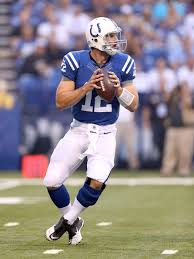 We like this game for a few reasons. First, the Colts played well and won last week. They came from behind and took charge and Luck had a good game. The Jags are really struggling. They are especially challenged on offense. The Colts can score. We can't imagine the Jaguars getting it together for this game. The game will be played in London. That means both teams are far away from home. Of our five free 2016 NFL picks in this blog, we think this is one of the top two.
Take the Colts at -2.5 for 4 units. The game is at 9:30 a.m. ET
Seattle Seahawks (2-1) at New York Jets (1-2)
This is a tough game. The Seahawks are favored by 2.5, and they have a solid defense that is allowing just 12.3 PPG. The Jets are allowing close to 24 PPG. Seahawks QB Russell Wilson's participation was in doubt, but it looks like he will be playing. The Jets struggle against superior teams.
Bet Seattle at -2.5 for 3 units. The game starts at 1:00 p.m. ET
Cleveland Browns at Washington Redskins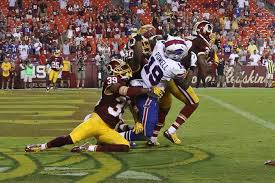 The Redskins are at home. They played well last week, The Cleveland Browns are trying to find their way, but they cannot put it together. The Skins have a solid offense but, like the Browns, put a weak D on the field.
We like how Washington played against the Giants last week, winning 29-27. They look ready to take charge. Look for the Skins to score some points and to shutdown the Browns. We really don't expect the Cleveland Browns to generate many points in this game.
Wager on Washington at -6.5 for 2 units. The game starts at 1:00 p.m. ET
Denver Broncos (3-0) at Tampa Bay Buccaneers (1-2)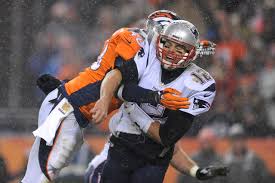 The Broncos are hot and the Bucs have had a tough time establishing themselves. QB Seimians has played well for Denver and the Broncos still have a fine defense. For Tampa Bay, QB Winston has been much less consistent. Also on offense, Denver has a stellar ground attack.
Of our free 2016 NFL picks we're highlighting, we believe this bet is solid.We have been very impressed with Denver thus far. They've adapted well to life without Manning and Osweiler.
Take the Broncos at -3.0 for 4 units. Game begins at 4:05 p.m. ET
Dallas Cowboys (2-1) at San Francisco 49ers (1-2)
Right now the Cowboys are at -2.0. Both of these teams have fairly bad defenses. When it comes to offense the Cowboys are looking better than the 49ers. Still, we think that SF may just find a way to win this one. So we're taking the 49ers at +2.0. We think they will win at home.
Bet the 49ers at +2.0 for 2 units. Kickoff is 4:25 p.m. ET
More Free 2016 NFL Picks to Come
We will have more free 2016 NFL picks upcoming. Look for our Sunday Night Football and Monday Night Football free picks. Plus, after all games are complete, we'll highlight the results of week four of the 2016 NFL season