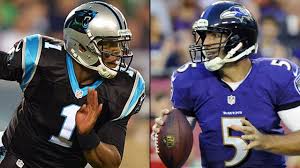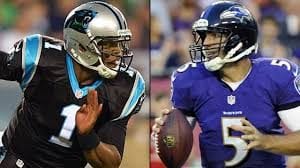 Making an NFL preseason pick can be very tricky for a few reasons. One problem for sports bettors is that teams are experimenting with players and schemes. Often starting quarterbacks, as well as premium running backs and others, will only play a quarter or a half. One advantage sports bettors have is soft lines. Bookies have a tough time setting these lines, which means in the first week most are between even and three points.
One thing to consider is what is the intention of the head coach and his assistants? Those intentions can greatly influence how the game is played as well as its outcome. Also, you want to think about which teams offer the most depth and stability. With all of these issues in mind, our fist NFL preseason pick considers the Carolina Panthers at the Baltimore Ravens.
Offense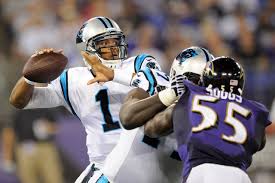 Panther quarterback Cam Newton and backup Derek Anderson should both play. The Panthers bring an aggressive offense to the field with Newton being both a passing and running threat. Jonathan Stewart, starting running back, should see some action. Newton's receivers, which include Greg Olsen, Ted Ginn, and Kelvin Benjamin, are prodigious. Most importantly, the frontline is solid.
The Ravens will most likely start quarterback Joe Flacco, although he is considered to be probable. If not, then expect veteran backup Matt Schaub to run the offense. Flacco's receiving corps offers less depth than the Panthers. But it does include newly signed Benjamin Watson (TE) and Mike Wallace (WR). The running game is weak. It will be interesting to see what back Justin Forsett can do.
Defense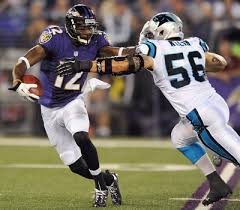 Last season, the Panther defense was one of the best in the NFL. They are not only highly effective, but they are also deep. Their ability to create turnovers was second to none. They'll be playing a fairly susceptible offense. They could score a few points in this game or set up some scores,
The Falcon D should welcome back Terrell Suggs from his 2015 season-ending injury. Safety Eric Weddle, new to the team, is said to be changing the defense for the better. We may see some of his influence in this game. This defense gave up a lot of points last season.
Other Football Factors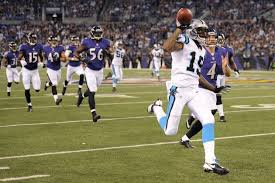 Our NFL preseason pick for week one offers the Ravens a slight home field advantage. But that may be undercut by the fact that the Baltimore roster includes about six guys on the IRL. The Panthers have no one listed. The Ravens have a big edge in special teams, and they could be a major factor in this game.
If the Panthers can control the pace of this game, then chances are they will post a win. If Baltimore can take advantage of a mistake or two, then look for them to notch a win.
Our NFL Preseason Pick: Week 1
The Carolina Panthers offer superior rosters on both sides of the ball. Look for them to come out of the box fast in this game. We expect that the Ravens will be a bit less organized and will be trying out a lot more talent. That could weaken any momentum they might build up over the course of the game. We're taking the Panthers in this one.
NFL Preseason Pick: Carolina Panthers at +1.5